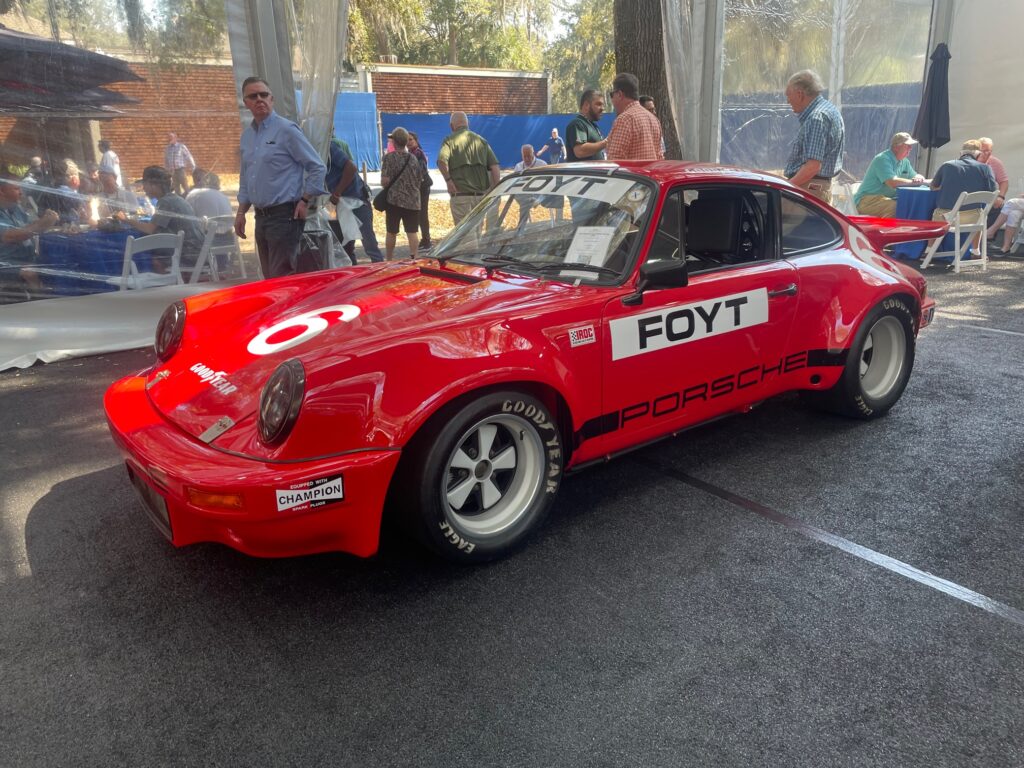 This years Amelia Island was definitely one of the highlights of my spring, it was also an interesting year for Amelia, as the event returned to early March, and has been acquired by Hagerty. I arrived Friday afternoon and went straight to meet my father and some friends at the Gooding and Company sale. David Gooding and his team always gather a great selection of sports cars and other vintage cars for their sales, but this one spoke to me in particular, featuring many Porsche factory race cars, like this 1974 IROC RSR, driven by AJ Foyt. This 3.0 litre RSR brought 1.475 million dollars, over 100,000 above the high estimate, and arguably a fair price for 1 of only 15 chassis built for the IROC series.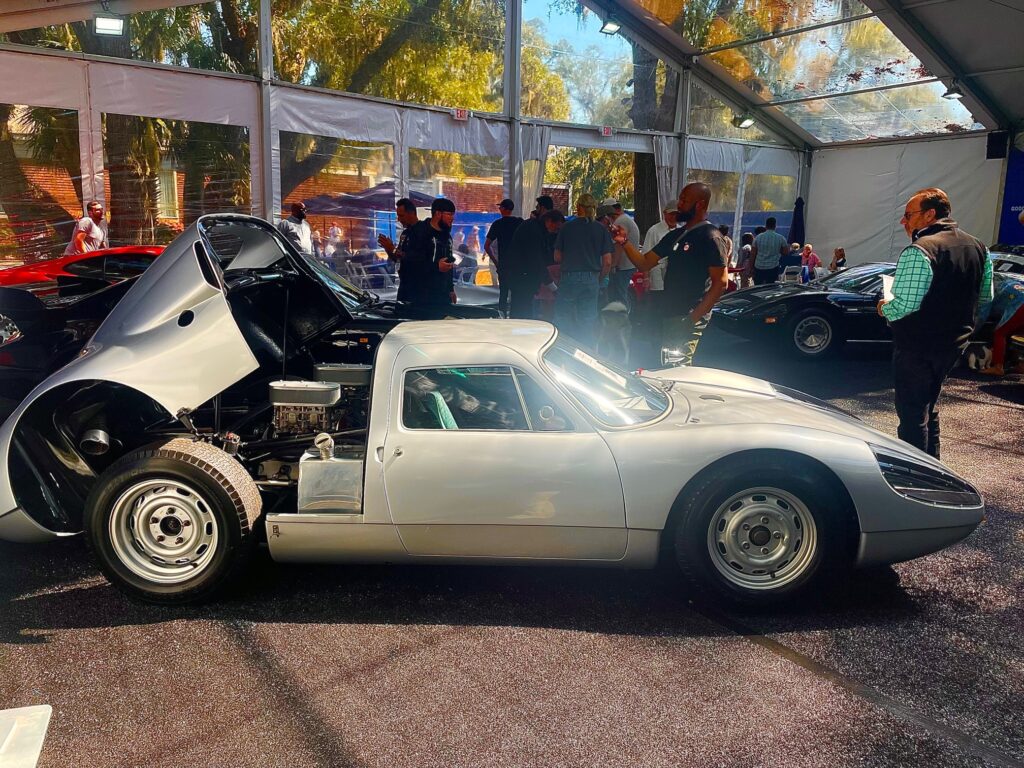 This may look like a 904, but the chassis tags label it as a 906, and the catalogue labels it as a "904/6". So the story with this, and 5 others like it, is that they were the first 6 906s which Porsches built. The tubular chassis is closer to a 906 than a 904, but it has a 904 body draped over it. This is how they left the factory, though they were all factory werks cars powered by a 2.0 litre flat 6 rather than a 4-cam. This Porsche hammered at 2 million even and was purchased by a collector sitting behind me who has already street driven it! This unique 904/6's value presents a perfect situation for the phrase "Find Another".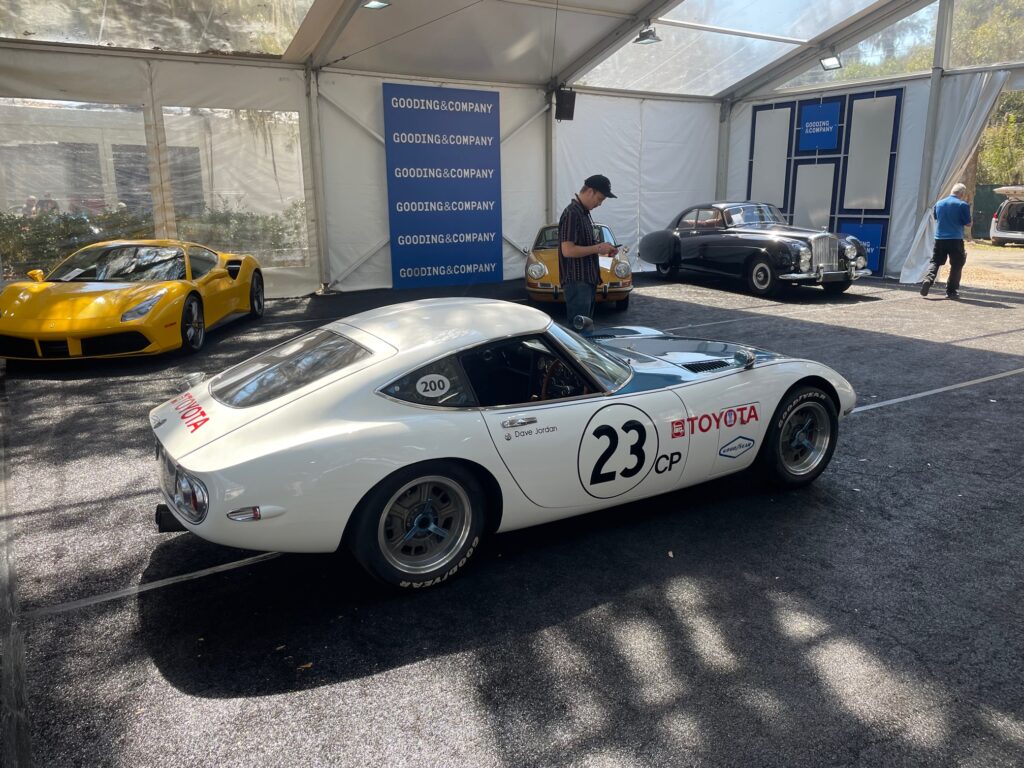 This is the first 2000 GT Toyota produced, and it was campaigned by Shelby American Racing when new. A regular 2000 GT is already a highly desirable vehicle, and one converted in period by Carrol Shelby has to be the ultimate example next to the car used in the James Bond film "You Only Live Twice". If you collect Shelby related sports and racing cars this is a must have for the ultimate collection of them and this is the only one.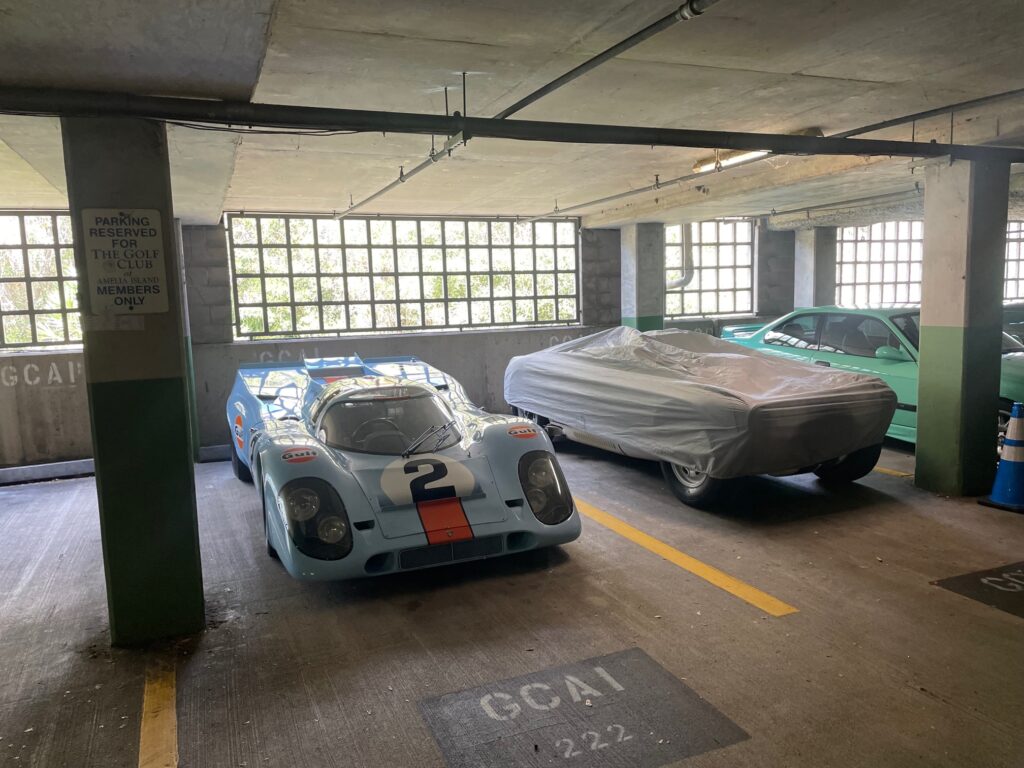 Which strolling between the RM Sothebys auction and the front driveway of The Ritz Carlton, I noticed some interesting cars parked up in preparation for Sundays Concours. The 917 on the left is 917-015, belonging t0 Bruce Canepa, it is a gulf 917K which achieved first overall at the 1970 24 Hours of Daytona. Under the cover next to the 917 is a very special car we will discuss below. All the way on the right is a BMW E36 M3 finished in the ultra rare shade of Mint Green, presented by Gabe Nakash.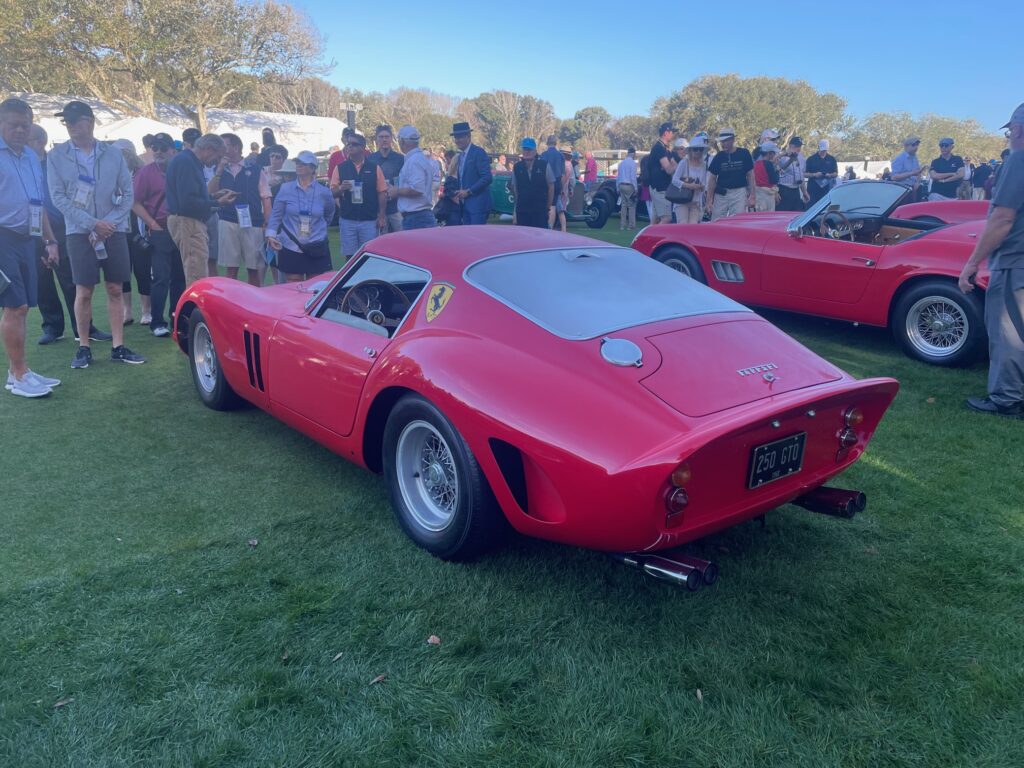 This 1962 Ferrari 250 GTO series one was featured in a class entirely made up of red Ferraris during Sundays Concourse portion of  "The Amelia", it is always surreal to see one of the original 35 cars built in the flesh, and to hear it run was the cherry on top.(Seen in a Youtube video below)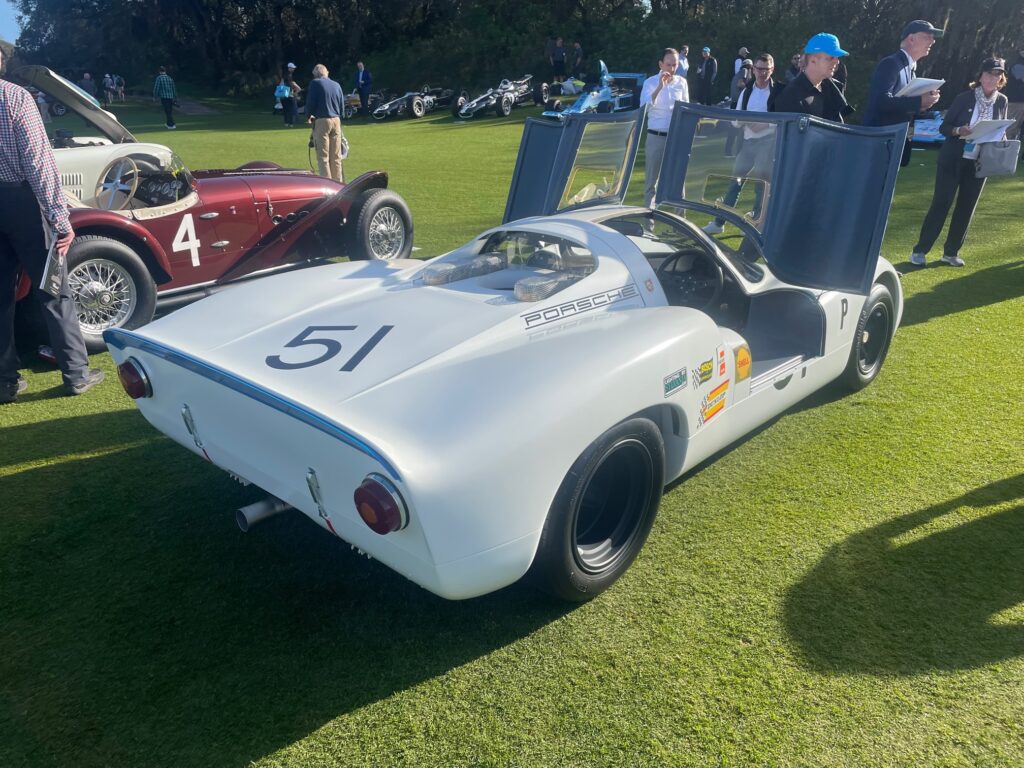 This 1968 Porsche 907 was part of the iconic 1-2 finish at that years Sebring 12 Hours. It is fresh out of a restoration and was presented by Canepa Motorsports. I was amazed at the correctness of this restoration, in particular the chalky sheen of the paint which is talked about a lot on this era of fiberglass Porsche prototype racers looked just right.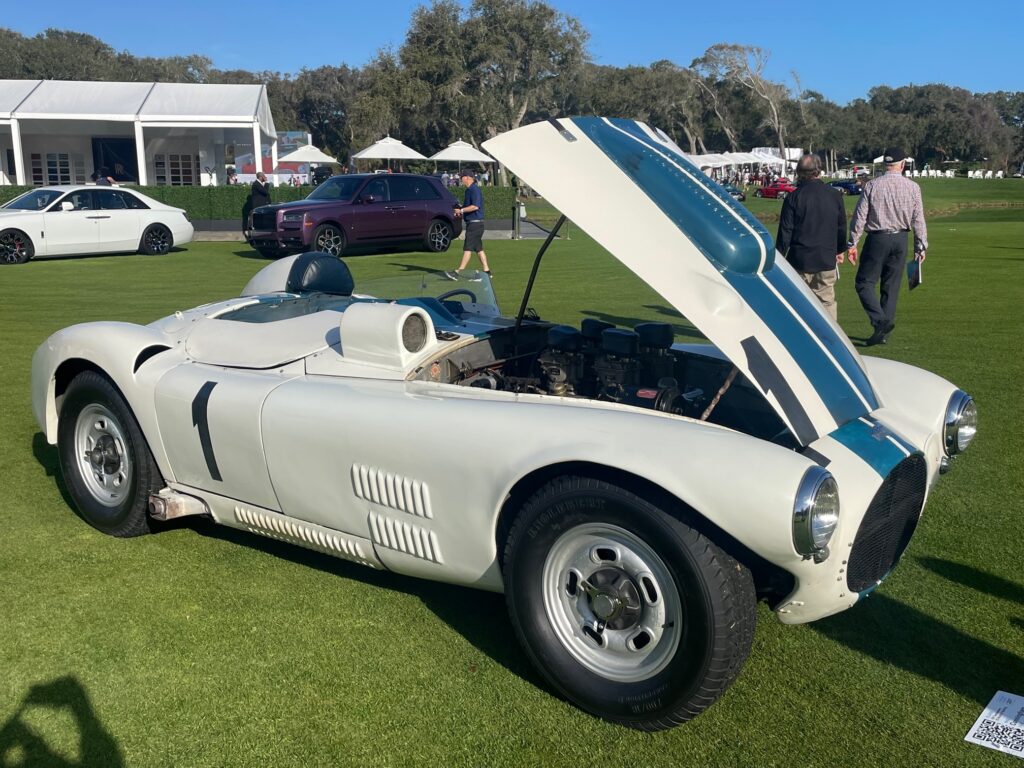 Here is the aforementioned "car under the cover", a Cunningham C4R. This was presented by The Miles Collier Collections at The Revs Institute and is the only unrestored C4R of the two which exist. This car along with its twin C4RK were retained by Briggs Cunningham until moving to The Revs where they reside today. I was able to spend a lot of time studying both of these while interning with The Revs this summer and they are truly mesmerizing in original finishes and incredible history, being American built cars which competed at the 24 Hours of Le Mans in 1952.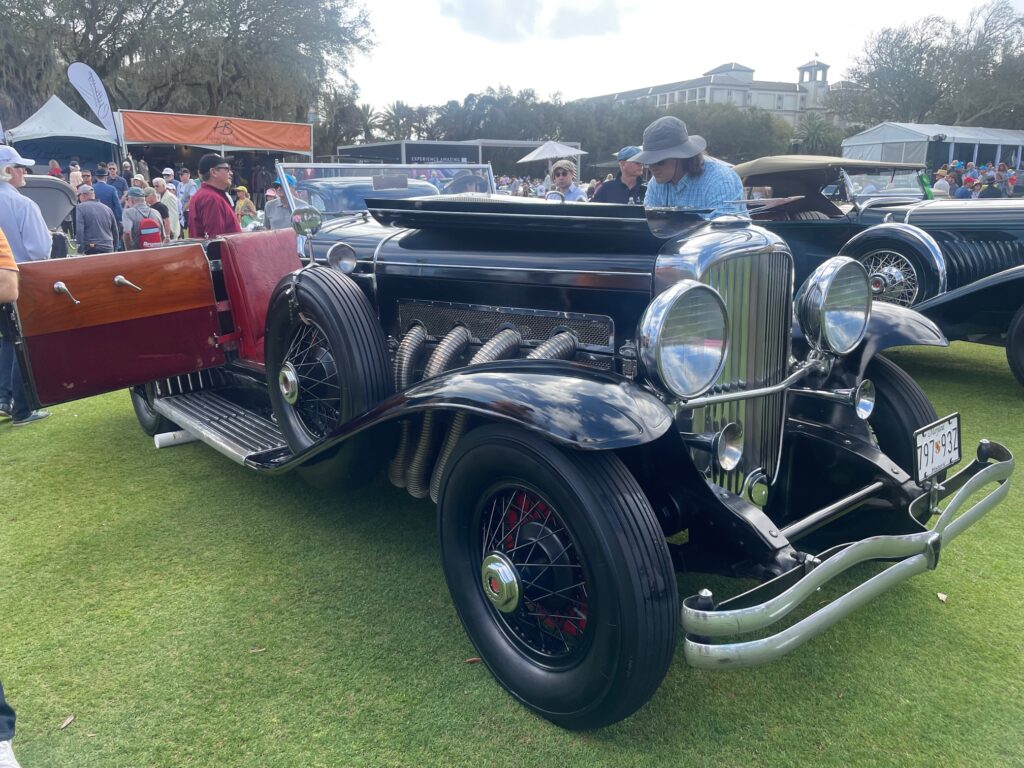 This Murphy bodied Duesenburg Model J Roadster comes from the family collection of Judge North. It was given to the Judge by his father in college and remains in the same unrestored condition today.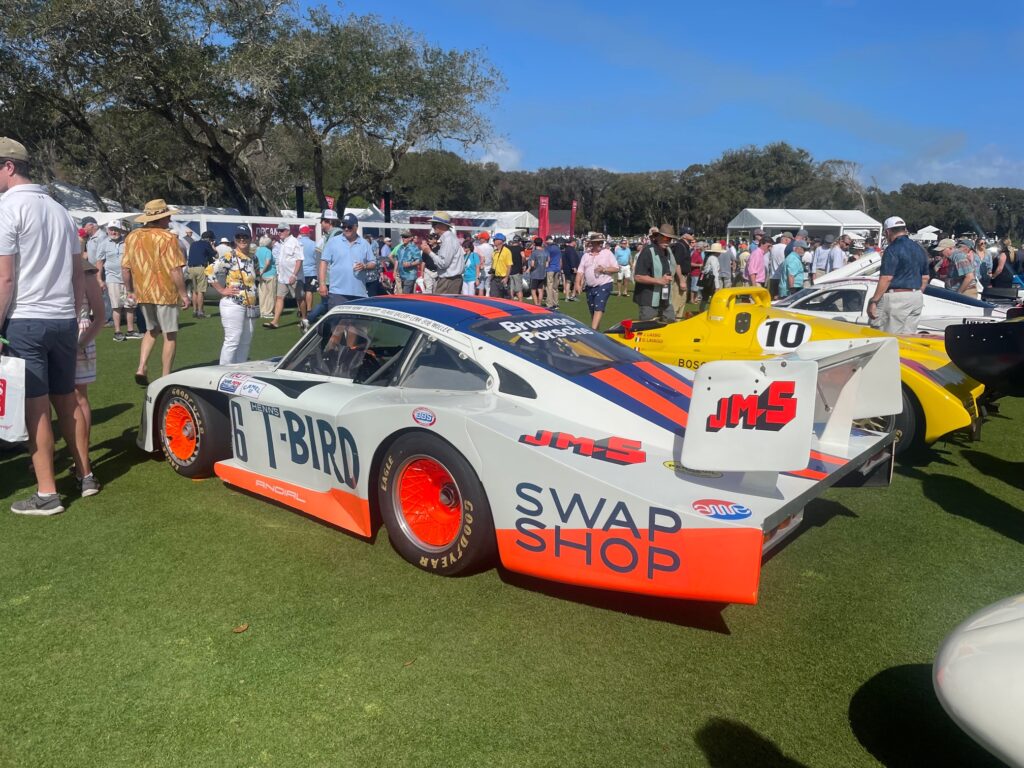 Here is the fastest Porsche 935 built and the last 935 to race at the 24 Hours of Daytona, winning overall. It was constructed and run by Kevin Jeanette with Preston Henn. Henn's businesses "The T-Bird Drive In" and "Swap Shop", along with Brumos, were sponsors of the racing Porsche. This car has never been restored.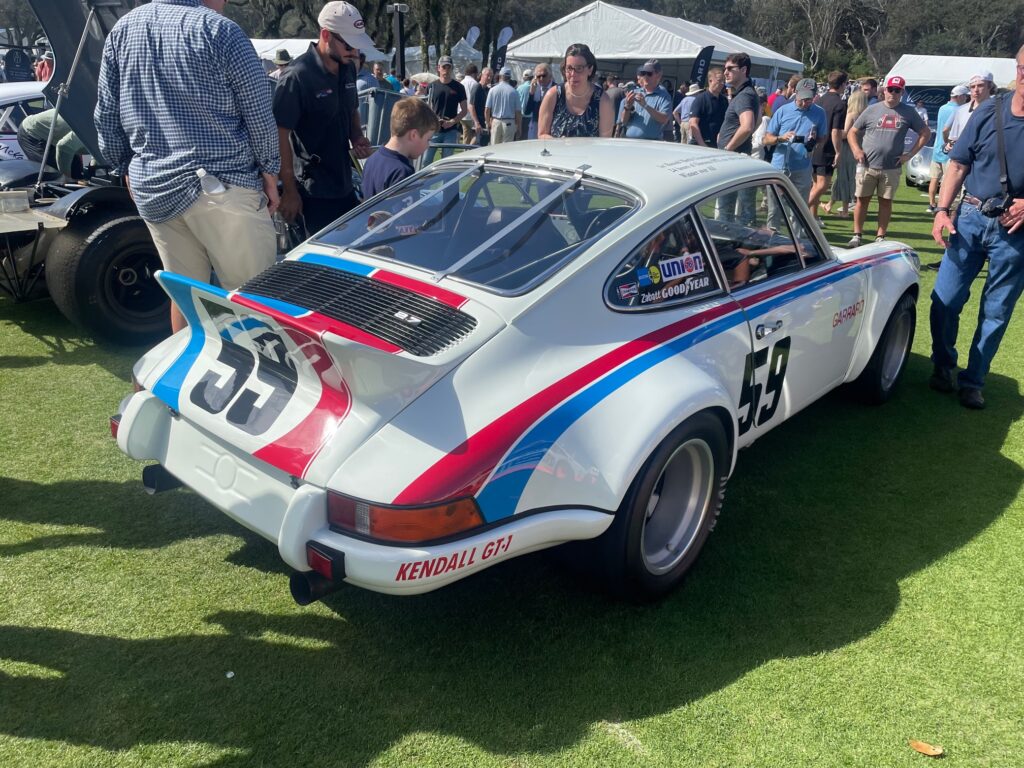 Porsches most significant win at Daytona was arguably in 1973 when this 2.8 litre RSR, driven by Peter Gregg and Hurley Haywood, won First overall against all the GT and Prototype class competitors! It was a true battle to the end with the body sustaining lots of damage at the time, the interior still seems to present a lot of original materials and finishes.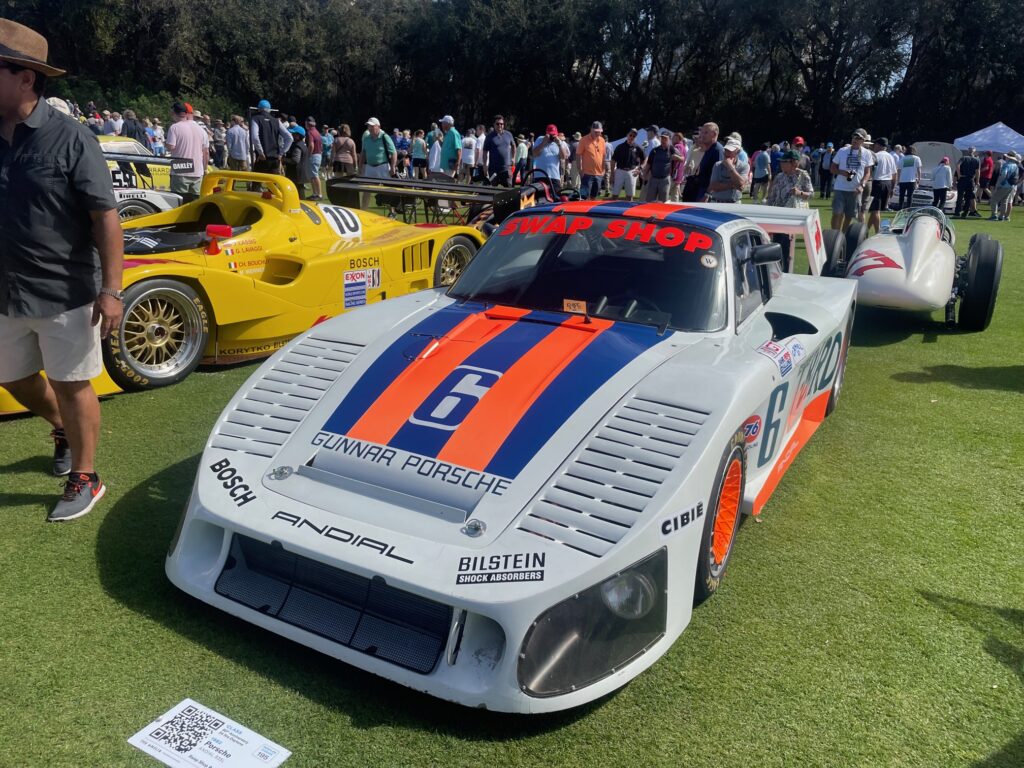 Here is another look at the Swap Shop 935, with a mechanically injected twin turbo flat 6 but together by Alwin Springer at ANDIAL, the company responsible for putting together many winning racing Porsche engines at Daytona and Pikes Peak.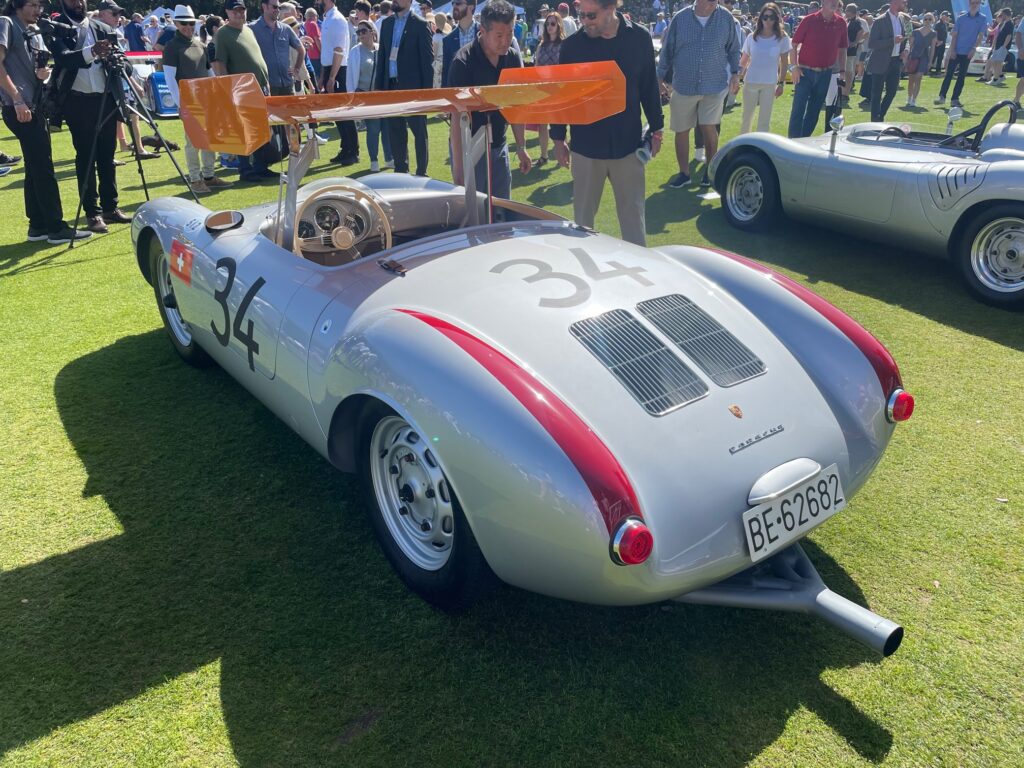 This Porsche 550 Spyder is 550-0031. In 1956, a young Swiss engineering student convinced his uncle to let him try out some engineering principles on his newly acquired 550. He designed and fabricated the adjustable wing and it was tested during the 1956 Nurburgring 1000 km. It was so successful in qualifying that it was immediately banned.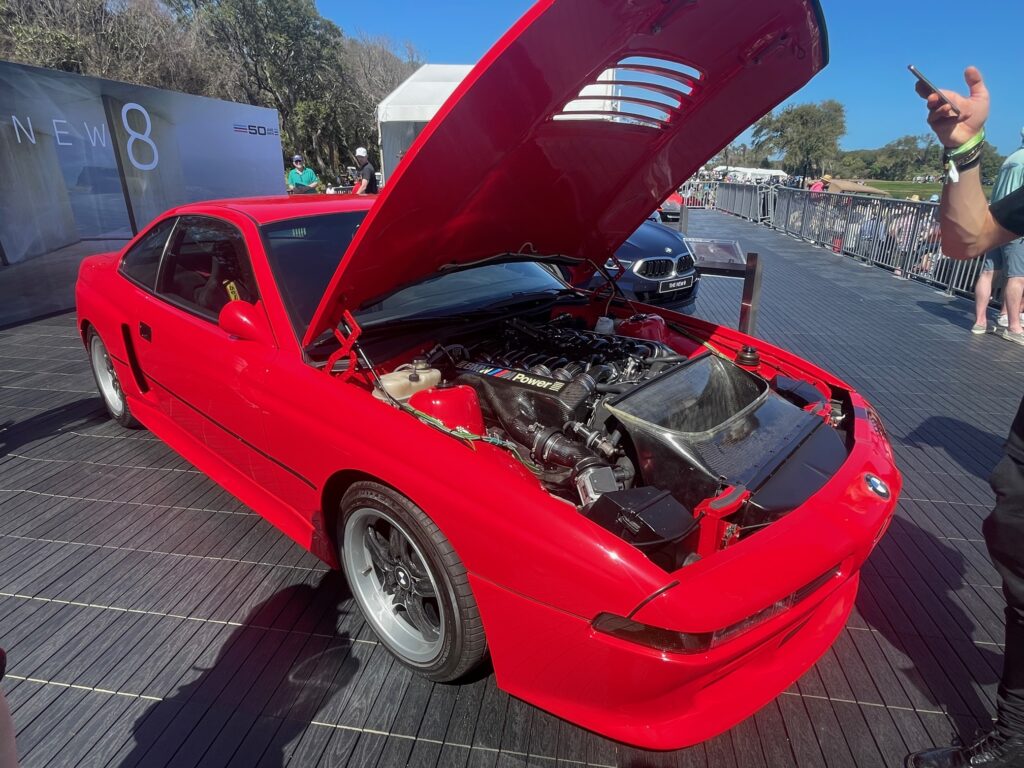 Here is a vehicle which I did not fully understand until my friend Stephen circled me back around for a second, more detailed look. This is the BMW M8 Prototype, which is a wild one off, no limits to the engineers imagination creation, powered by an individually throttle body injected v12. If this engine sounds familiar, it should as it is the same power plant used in the elusive McLaren F1. This M8 has hundreds of other one off details inside and out and is truly a treat to see in person, from what I hear this is one of the only times it has left the factory in Munich.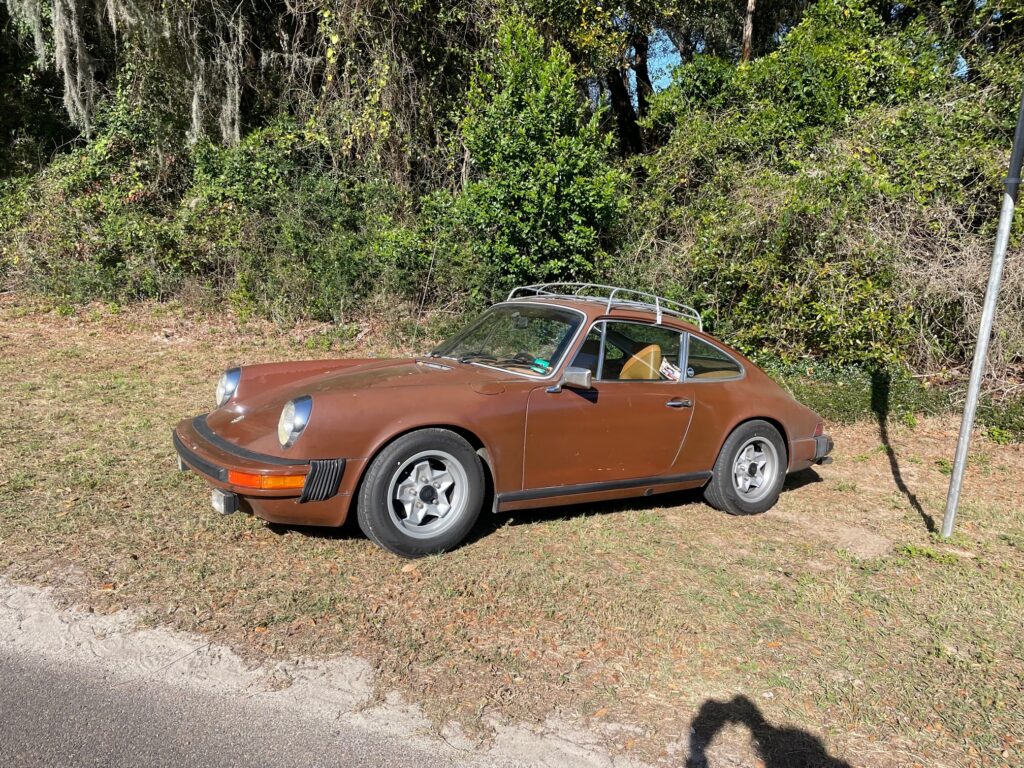 I spotted this parked by the side of the road on the way out. It is a 1976 912E, finished in Bitter Chocolate Brown with a Cork vinyl interior. This was special for me to see in person as it is the same color combination as my 1977 911S was delivered in and I have never seen the spec in person.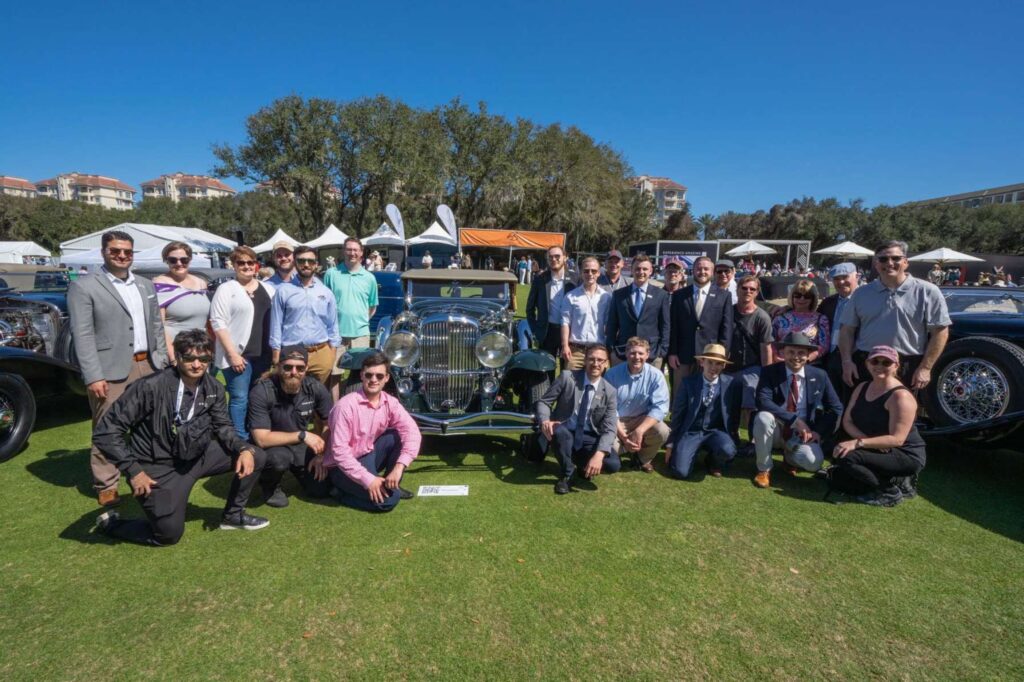 It was great to catch up with the Alumni and the National Advisory Board members of the McPherson College of Auto Restoration, and a special thank you to Matt Goist for providing the Model J for the occasion. Below I have linked a short video from The Amelia. If you have a vintage sports or racing you would like to sell please email me at cameronsluther@gmail.com.