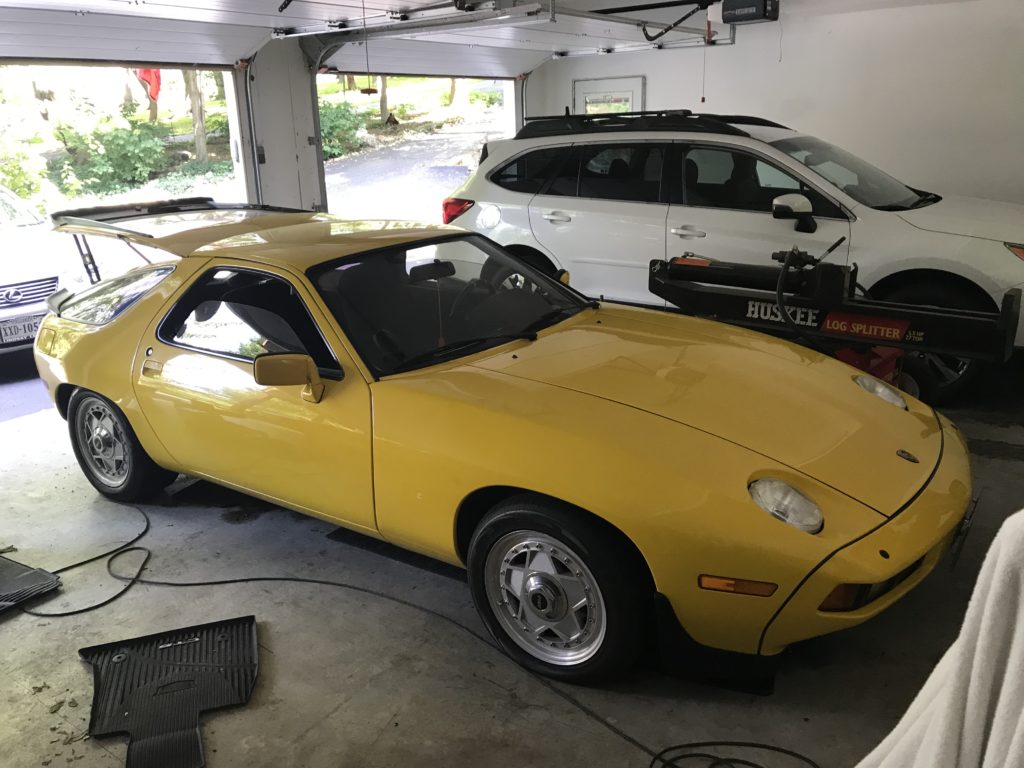 I took a look at this 928 at the owners home to buy the car or sell it on consignment, but decided to pass on the car based on the unoriginality and mechanical issues which rendered the car non-roadworthy. The car was originally black with black leather, bought new by a semi-professional basketball player.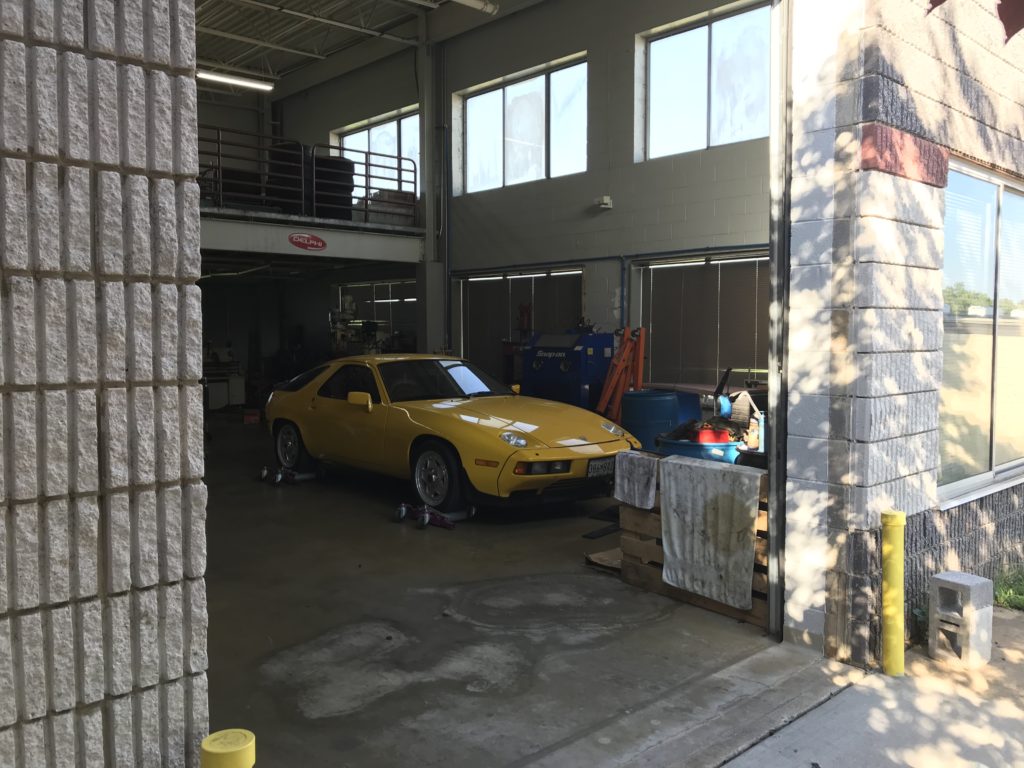 In in an interesting turn of events, the car was trucked to the Porsche shop which I work at, T.A.G. Motor Werks. The owner wanted us to diagnose the mechanical issues.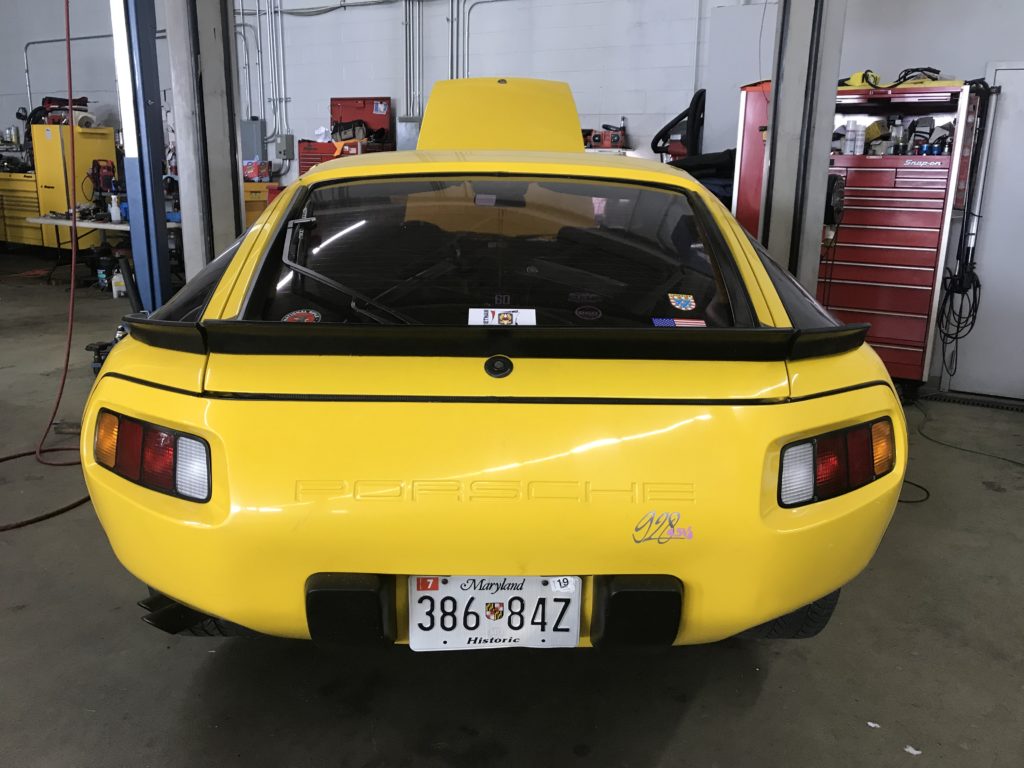 The car was repainted yellow when new, but still retains the rear spoiler, which was only available for the European S model in 1979, but could have been ordered directly from Porsche or through the U.S. dealers.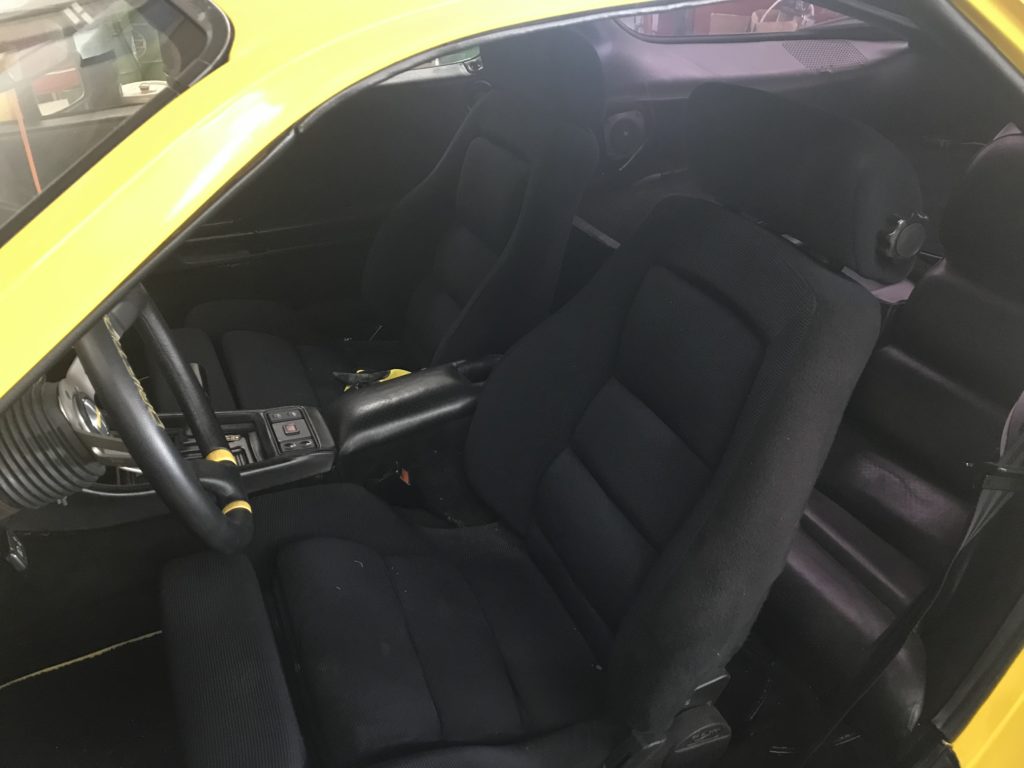 The interior features Recaro style front seats finished in black cloth, and an aftermarket Momo steering wheel …..with yellow highlights!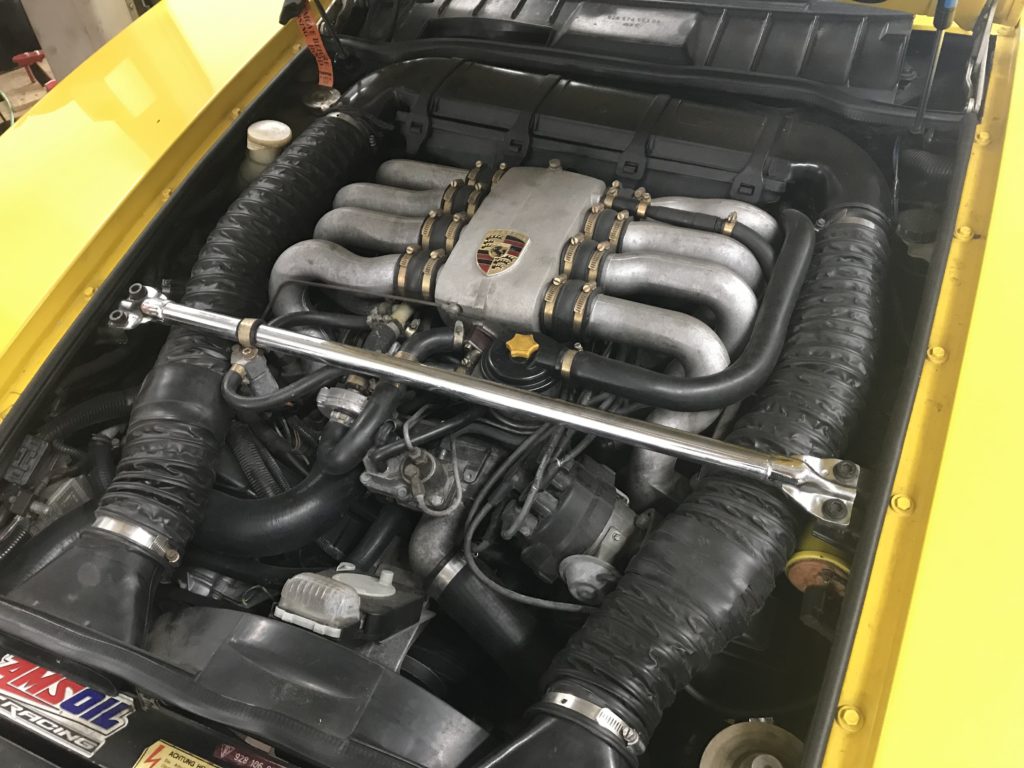 The top of the motor looks tidy at first glance, but with a closer inspection you can see that a few of the ignition wires have cuts in them. The "strut bar" going across the motor is finished in chrome rather than the factory black.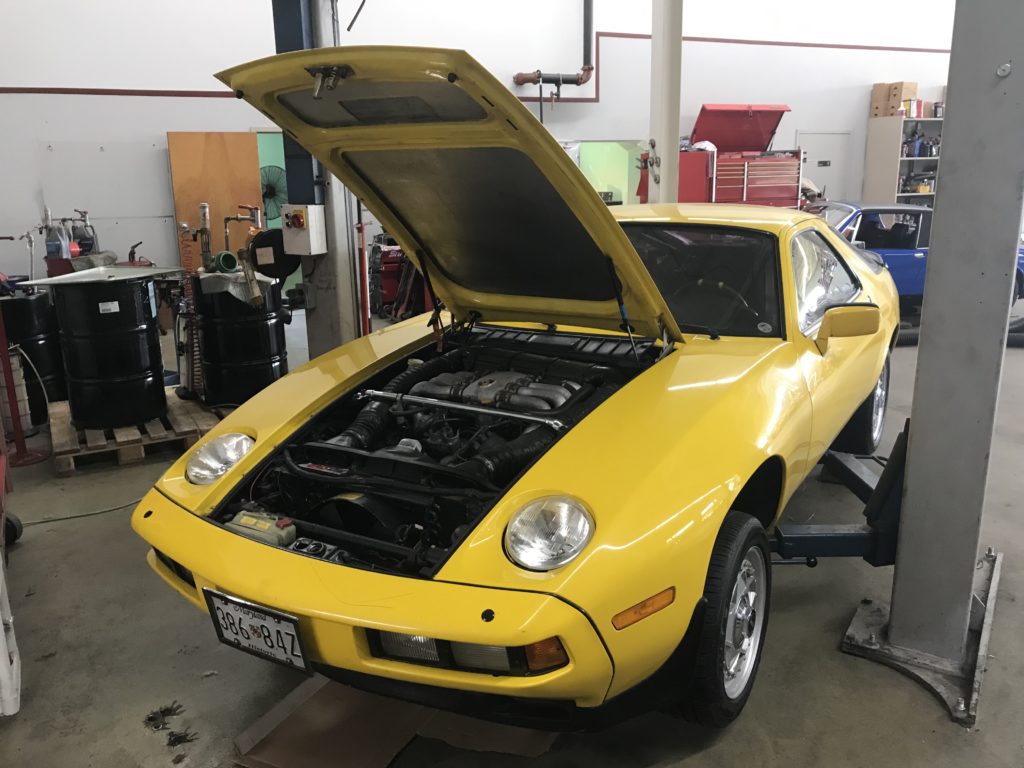 The finish of the yellow color change shows fairly well, although there are many chips and cracks, as well as some bubbling in the bottoms of the doors.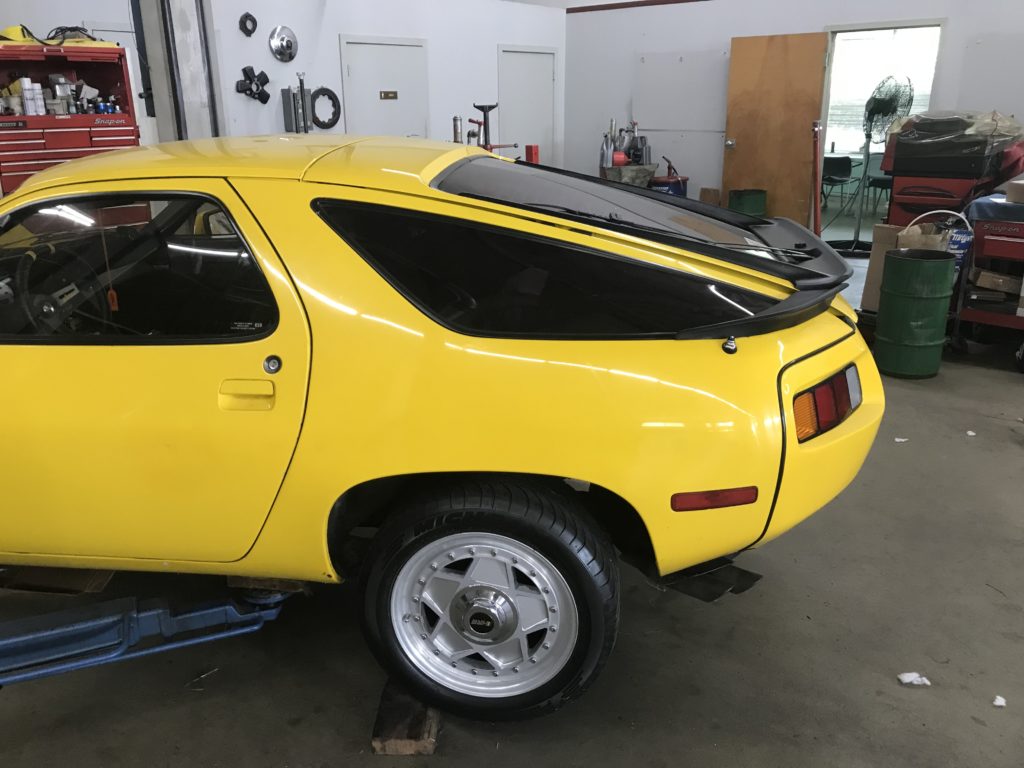 This 928 is sitting on period correct aftermarket HRE wheels. I prefer the factory phone dials, but these go well with the 80's custom style of this particular car. It has aftermarket window tint applied to the rear glass.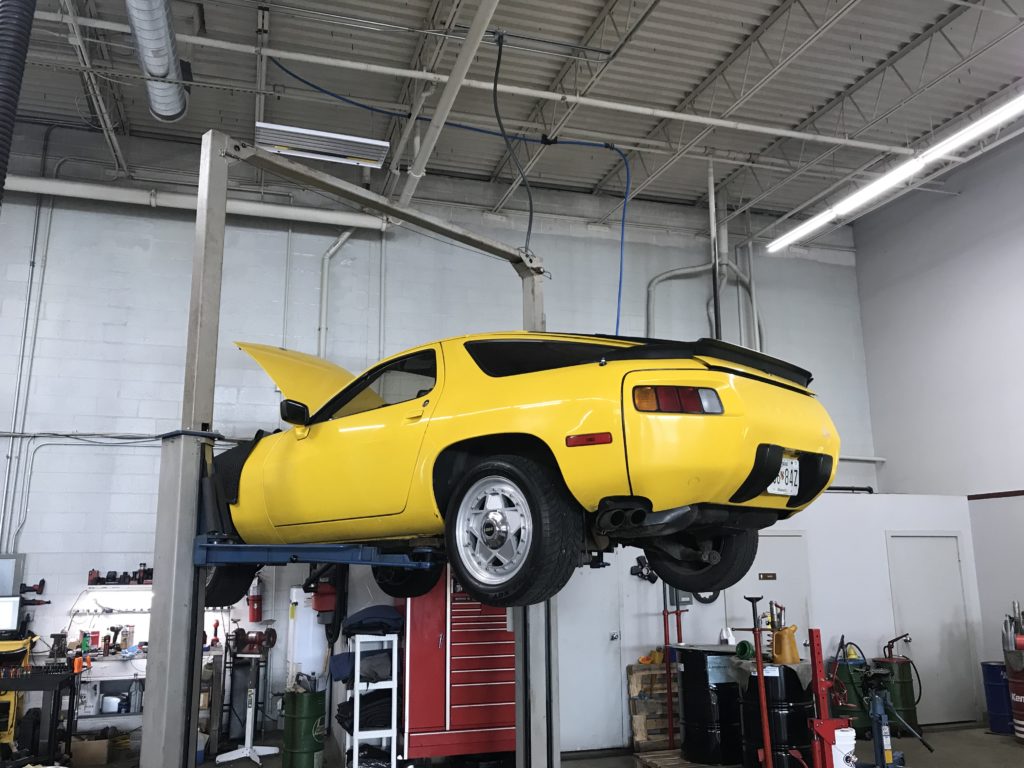 Upon our inspection of the car, we found the power steering pump is not functioning, the oil pan has a crack in it which has been filled in with epoxy of some kind, and the transmission is leaking from its seals and hoses. The exhaust system is rusted away and has been welded over many times. The timing belt has a huge amount of deflection in it, and the car has leaky front engine seals.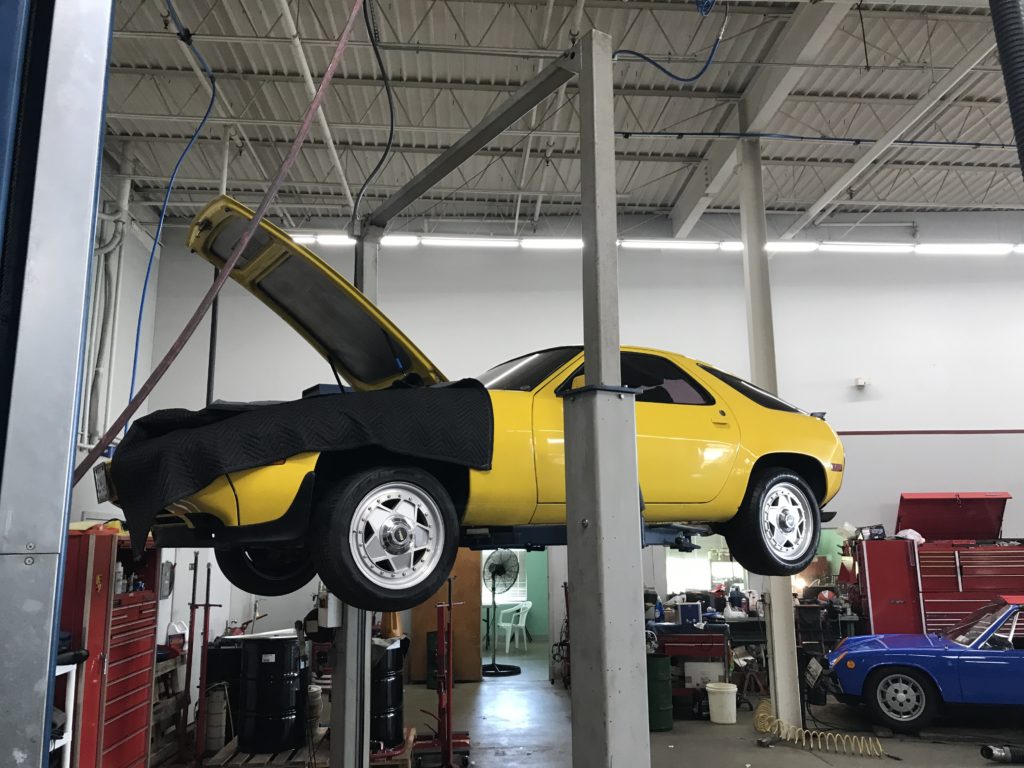 This 928 needs a lot of TLC, but someone will end up with a great driver, or Radwood style cruiser.  If you have an interest, shoot me an email at CameronSLuther@gmail.com and I will put you in touch.