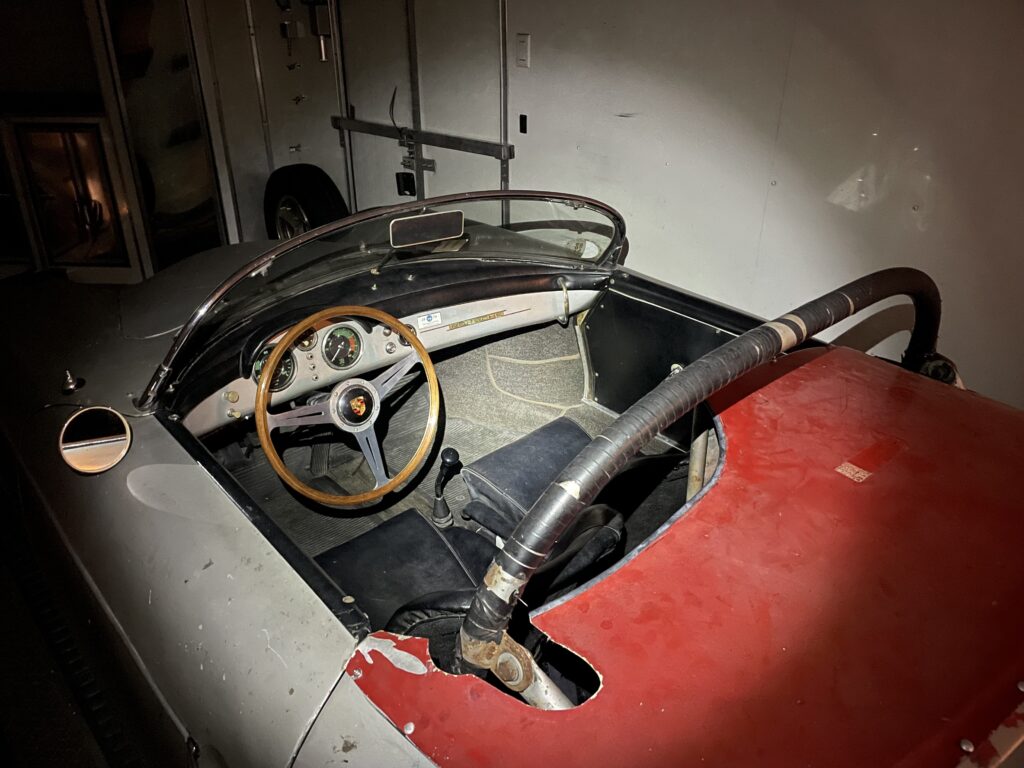 This past weekend I had the opportunity to attend the Audrain Car Weekend, to judge the Concours on Sunday, as well as exhibit a 356 with at The Gathering on Friday. It was a great experience to see the Audrain events continue to grow and develop, and run into a lot of old friends, as well as be introduced to many new ones.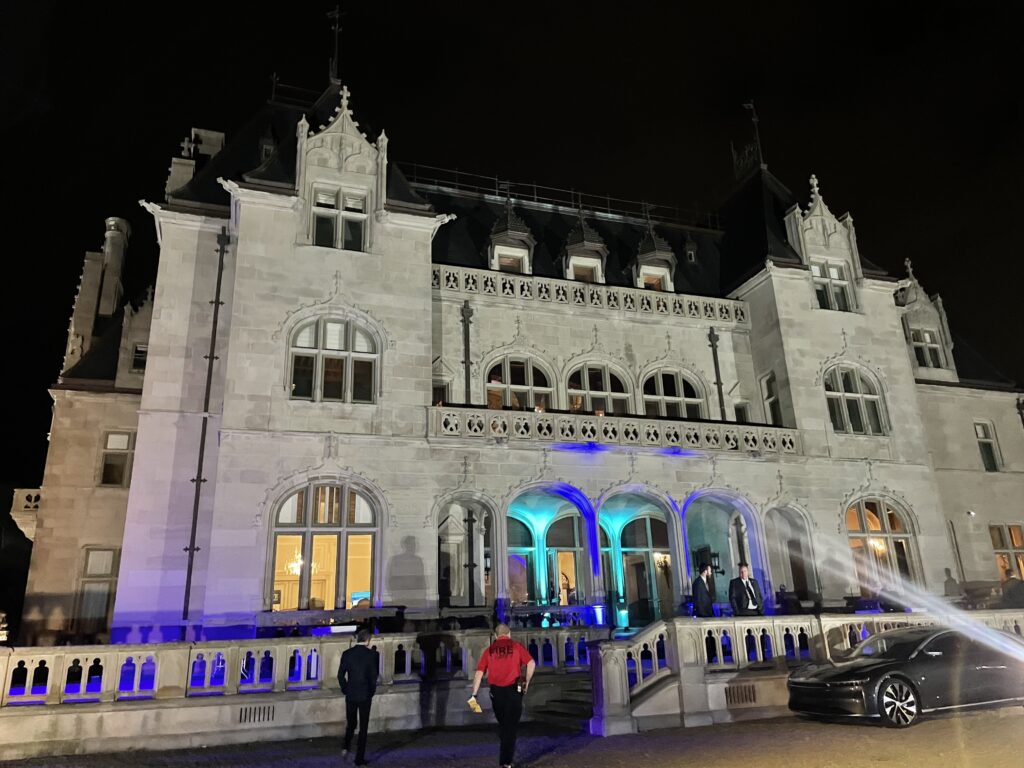 On the first evening, there was a a formal dinner Galla, hosted by one of the fantastic mansions on the breakers. This was the perfect background to have great conversions about car memories of the past, and discuss that weekends events, and current happenings in the vintage car world. Later in the weekend, there were some fantastic talks by automotive legends, like my chief judge, Jay Ward.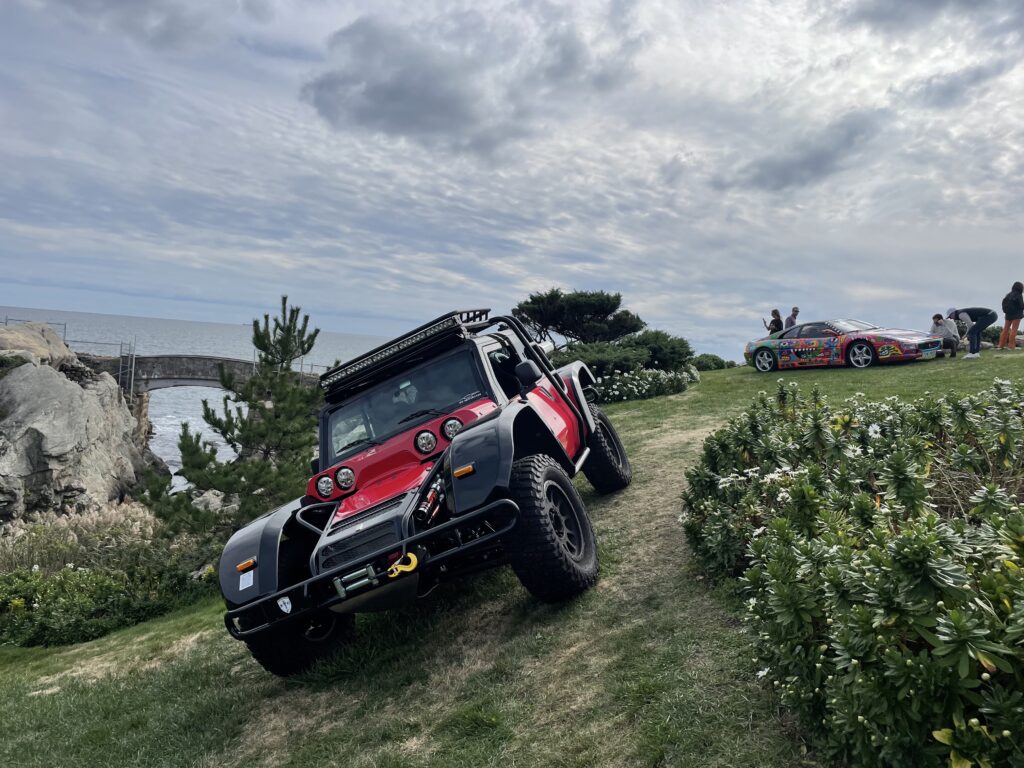 This Glickenhaus Boot was visually wild, in person it looked as if it was one degree away from rolling down the hill. I find Glickenhaus to be one of the most exciting car manufacturers of recent memory, and that's coming from someone who has very limited interest in modern automobiles. Something about the concept of a small American manufacturer chasing an overall win at Le Mans brings out characteristics of Cunningham Sports Cars or Shelby American. Morton Street Partners is the new kid on the specialty car dealing block. They've made a huge splash, displaying cars in the style of an art gallery, in Manhattan. They brought many cars to Audrain, including this hand-painted Ferrari 355 GTS, seen in the background.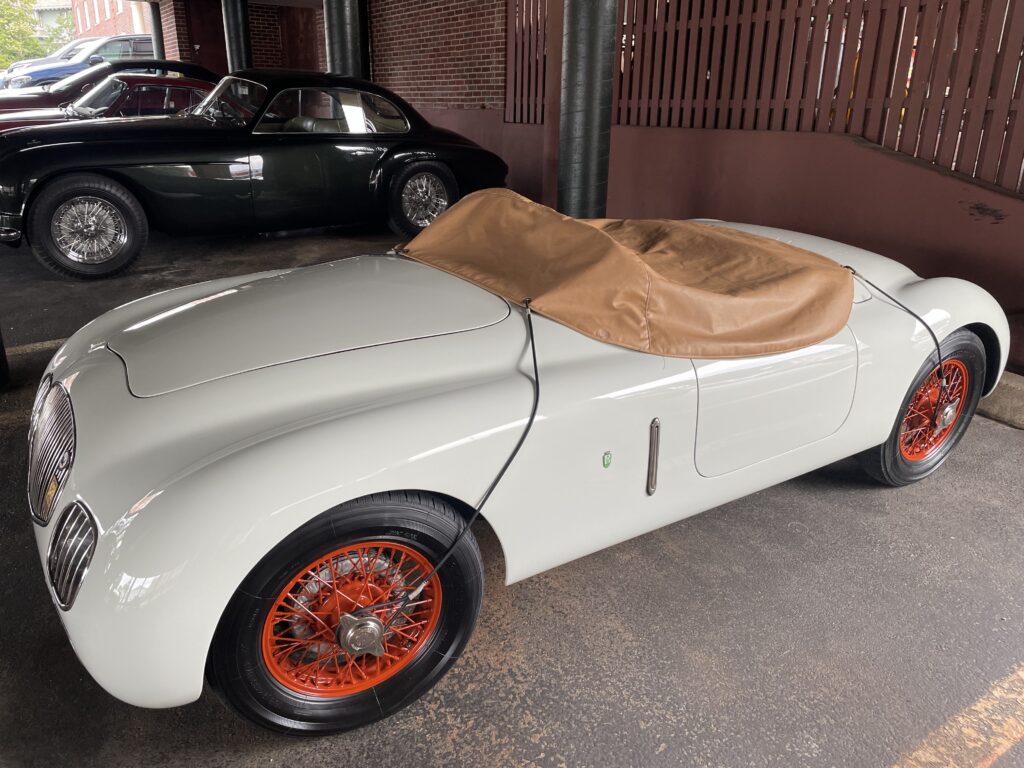 This is a 1946 Lancia Aprilia Beretta, with coachwork by Riva di Merate. It is named for its first owner, Luigi Beretta, who regularly raced the one-off Lancia in period. It is built on a prewar frame, like many early postwar Lancia sports cars. I love its simple shape and the subtle amount of brightwork, as well as the extremely short rear overhang.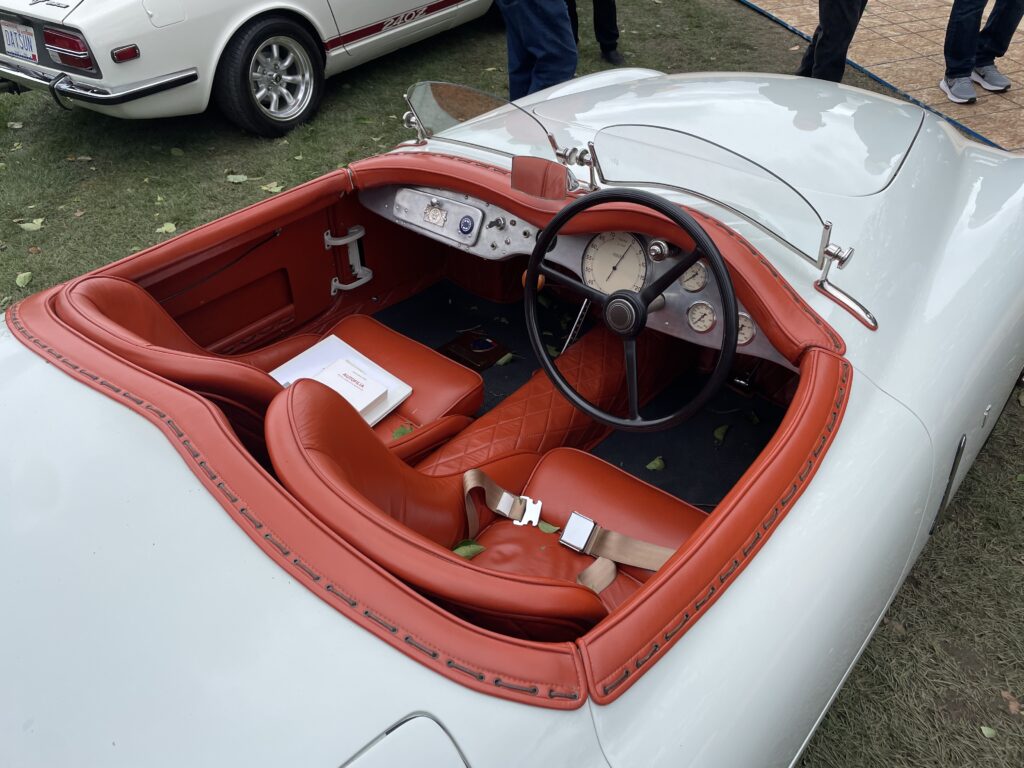 The beautiful simplicity carries though into the interior. The dash and door tops, which are secured by the square leather lace are very reminiscent of Henry Fords Ferrari 212/225, which resides at the Petersen Museum. The Large off-white rev counter, mounted on the plain aluminum dash really puts driving priorities into perspective. It's current owner has surely driven it to a high standard, on rallies like The Colorado Grand and Mille Miglia, in addition to various tours in conjunction with concours worldwide.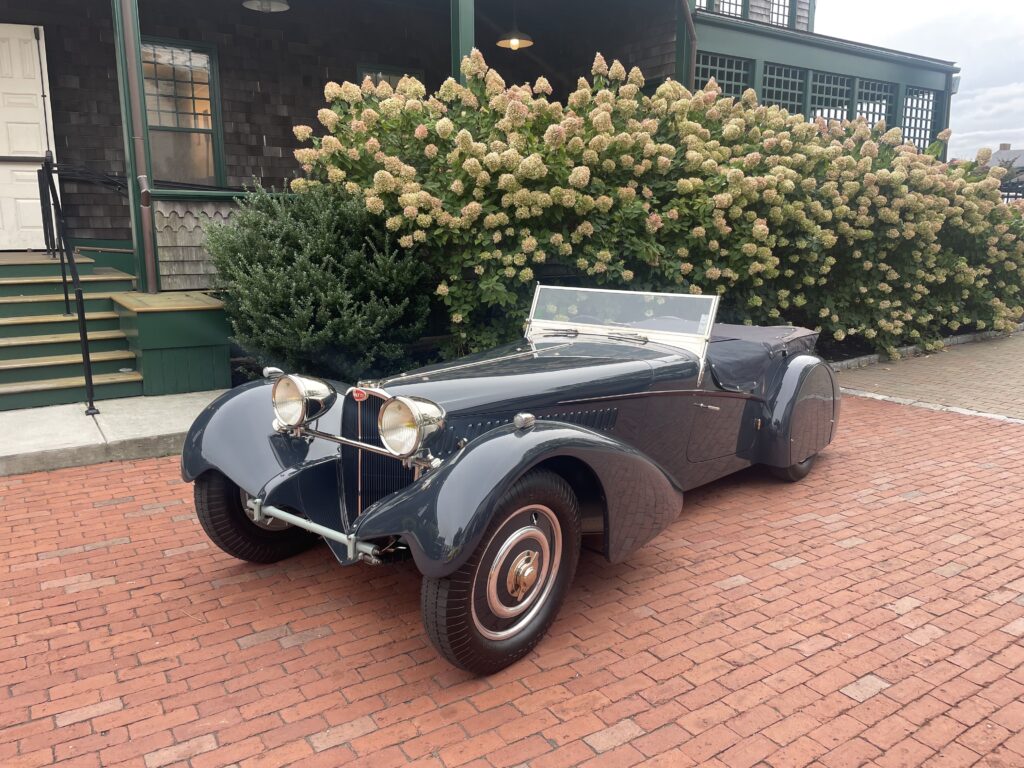 This is a perfect example of the right car in the right spot. This 1937 Bugatti Type 57SC Sports Tourer, with coachwork by Vanden Plas, chassis no. 57541, is appealing from afar, and even more appealing up close. You start to realize the level to which it was restored, with regards to correct materials and finishes.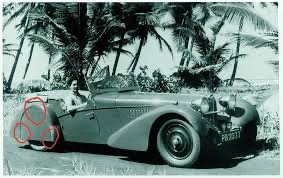 The car was ordered new through United States Bugatti distributor, George Rand. Rand was unable to sell 57541, and it went back to the UK as a result. It floated around England for a while, before being exported to Trinidad in the early 1950s, presumably where this shot was taken, based upon the registration.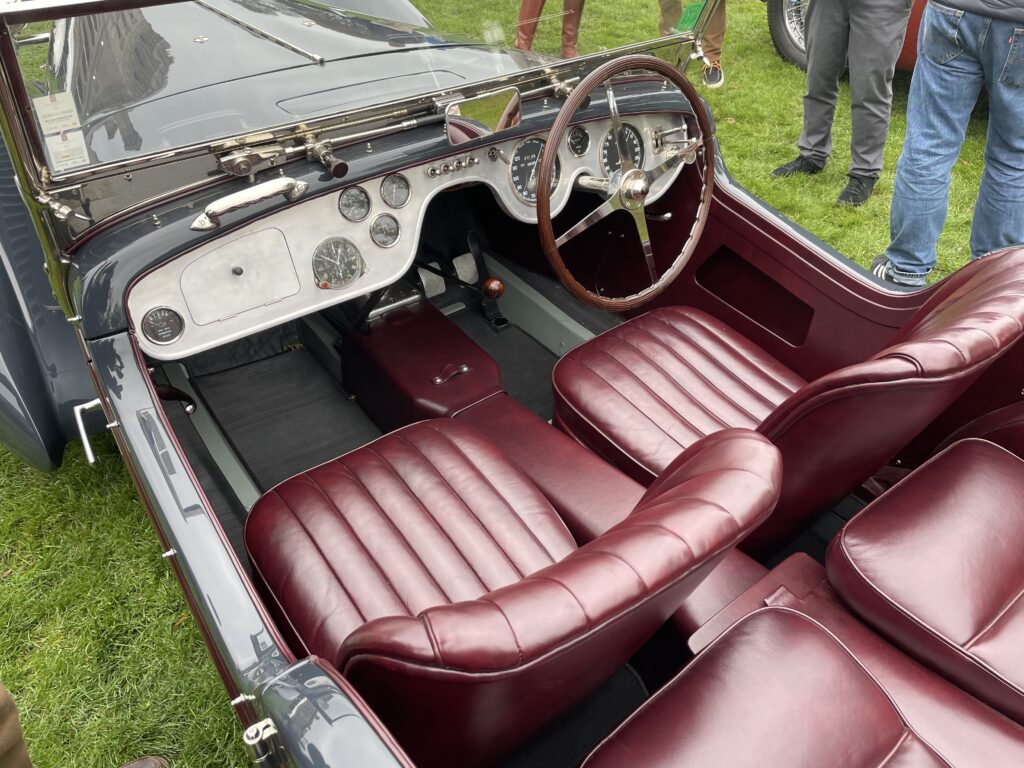 Inside, a host of Lucas instruments cover the Type 57's brushed aluminum dash, and there is a refreshing look of honesty. Nothing has been over polished, and correct nickel plating is exhibited throughout the cars trim. This must have been an exhilarating driver in period, and similarly, today.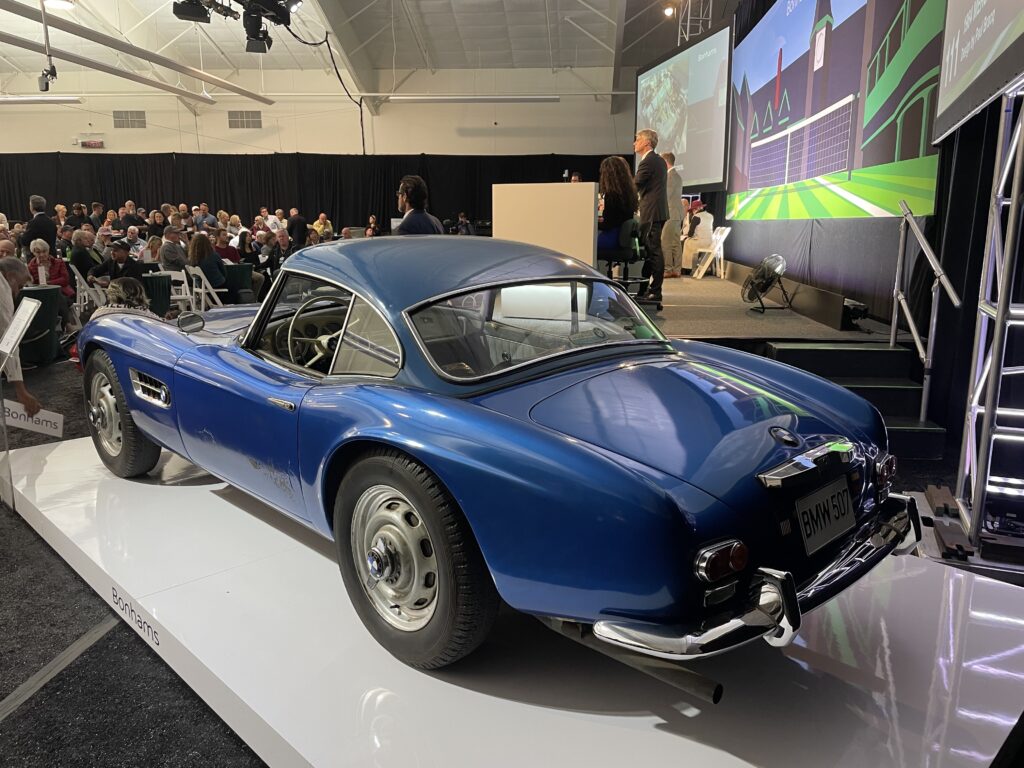 This BMW 507 was the star of the Bonham's auction at the International Tennis Hall if Fame. It was retained by a single family from new, and exhibits many original finishes. The car was repainted very early on, which I do not even mind because this repaint in itself has aged. Other than making the car mechanically sound and safe, I wouldn't do a thing to it.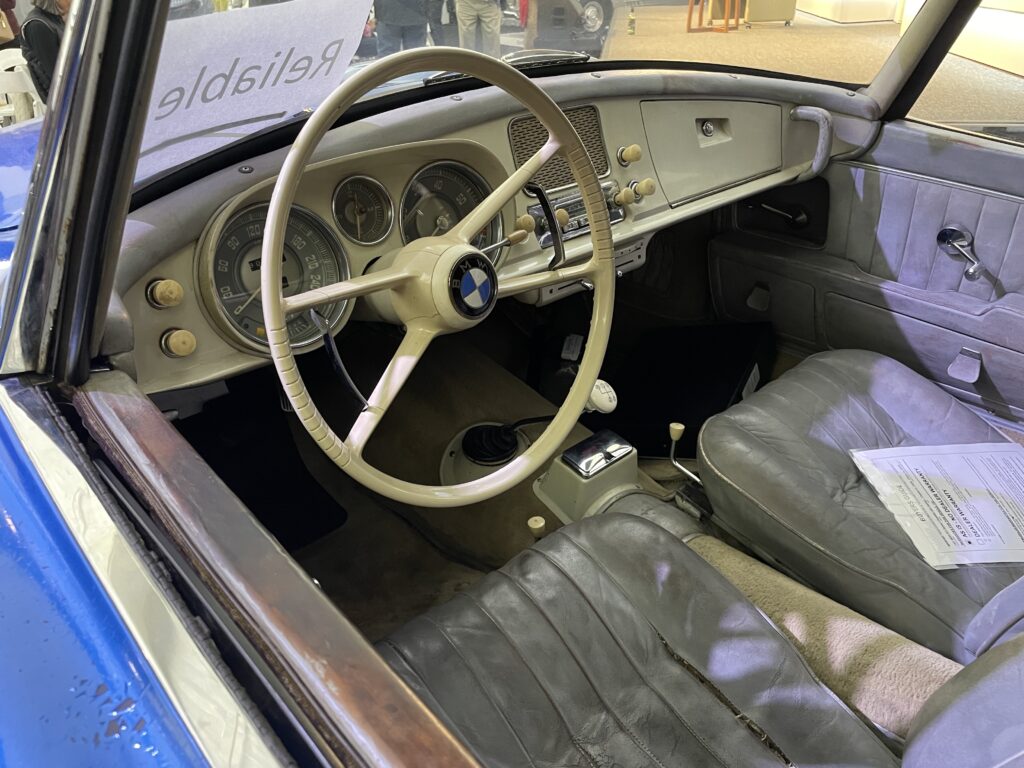 Inside, the light colored leather and bakelite knobs and switches show age, but certainly not abuse. This interior looks comfortable and familiar, rather than the sterile environment of many restored cars.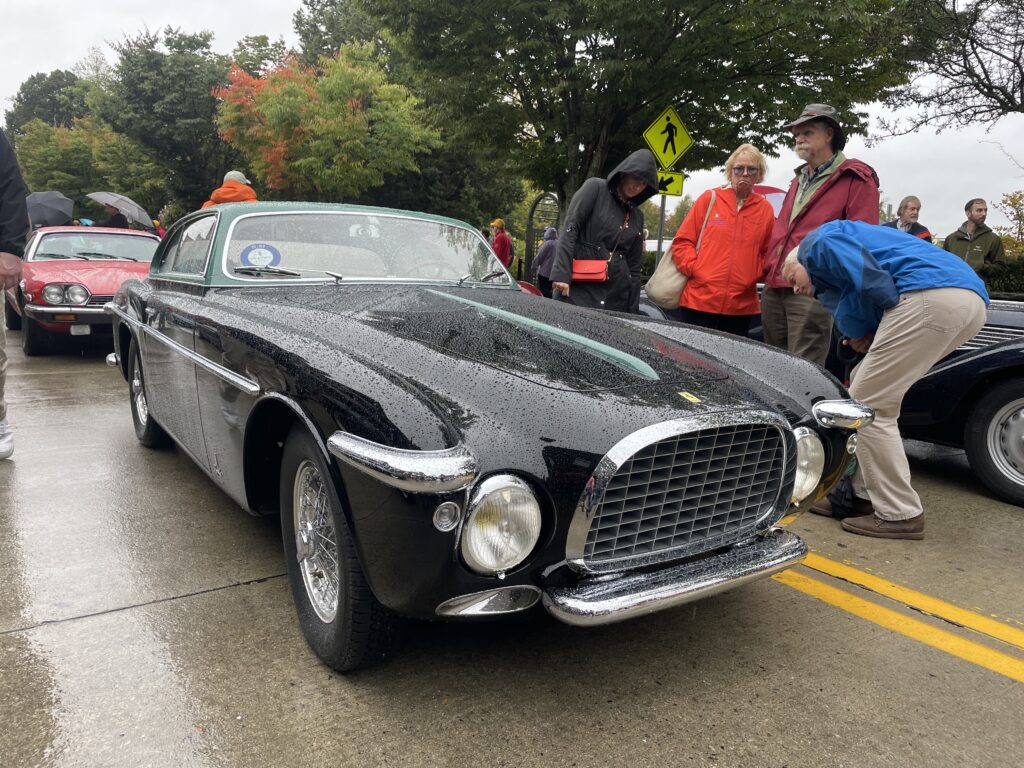 This 1953 Ferrari 212 Inter, with coachwork by Carrozeria Vignale, looked great out and about on the very wet tour. this car was on the Ferrari stand at the 1953 Turin Motor show, and was restored by Paul Russell & Company. Presented in a stunning two tone scheme of green and black, and with a pair of low slung, French specification Marchal's, this 212 Inter exudes elegance.
This Alfa Romeo 8C 2900B, with coachwork by Touring Superleggera, is one of six built. This fine auto deserves it's own blog, watch this space.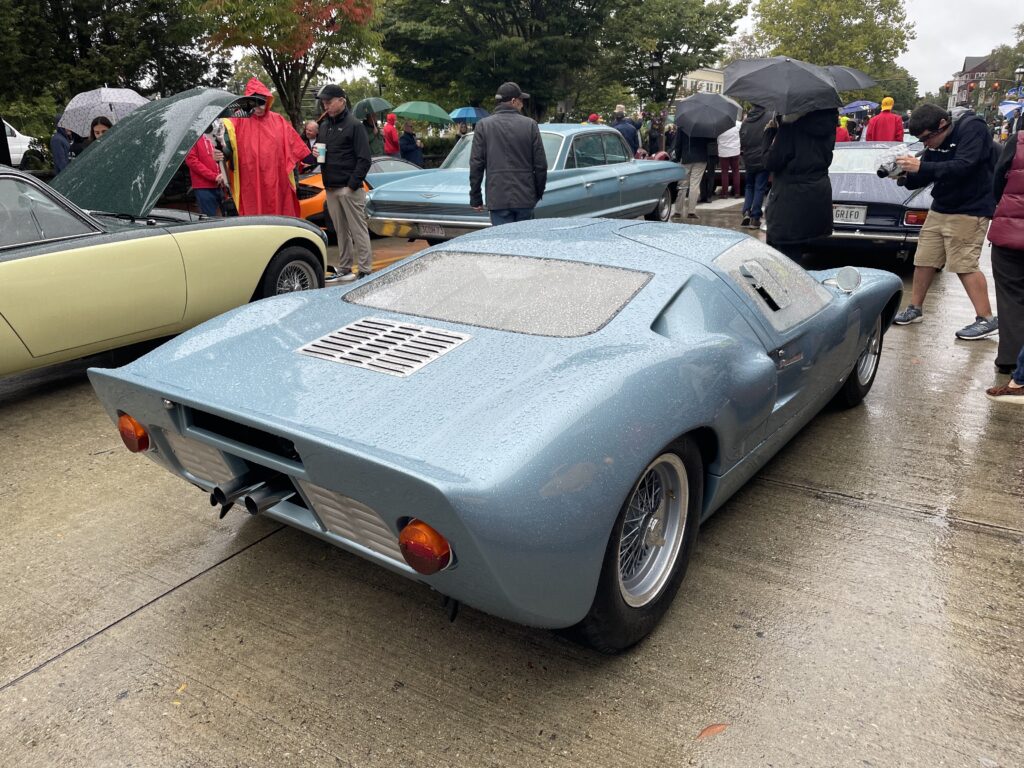 This GT40 street car was found a few years ago in a garage by a legendary Ferrari dealer, and shortly after the Ford underwent a full restoration by Canepa Motorsports, in Scotts Valley. Since completion, it has been exhibited at Pebble Beach, Amelia Island, the Velocity Invitational, and now Audrain! Big ups to the cars owner for using and enjoying it. I have a feeling we will see this car in action continually for years to come.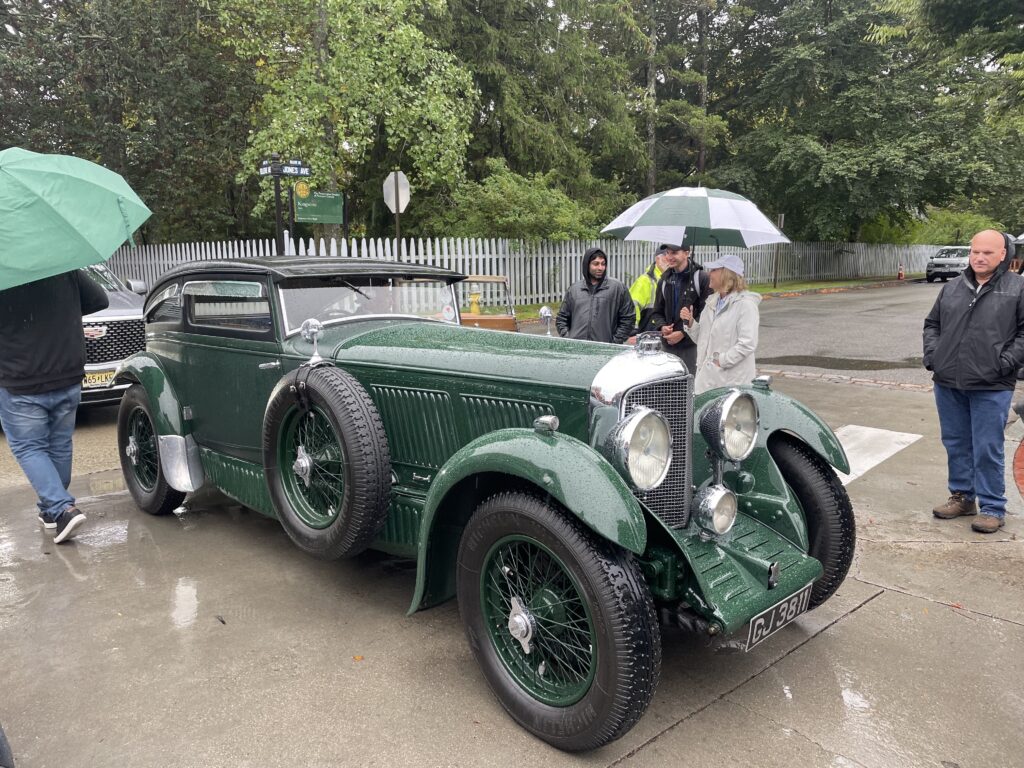 This is a Bentley Gurney Nutting Coupe, chassis no. HM2855, owned new by Woolf Barnato. This is widely believed to be the car immortalized by the "Blue Train" road race which Barnato embarked on from Cannes to London when he was the Chairman of Bentley Motors. More recent research by Bentley authority Clare Hay proves this to be an impossibility as the car was not yet produced, but rather a black Speed Six Saloon was used for the task. The confusion comes from a 1967 painting, featuring the iconic coupe racing the train.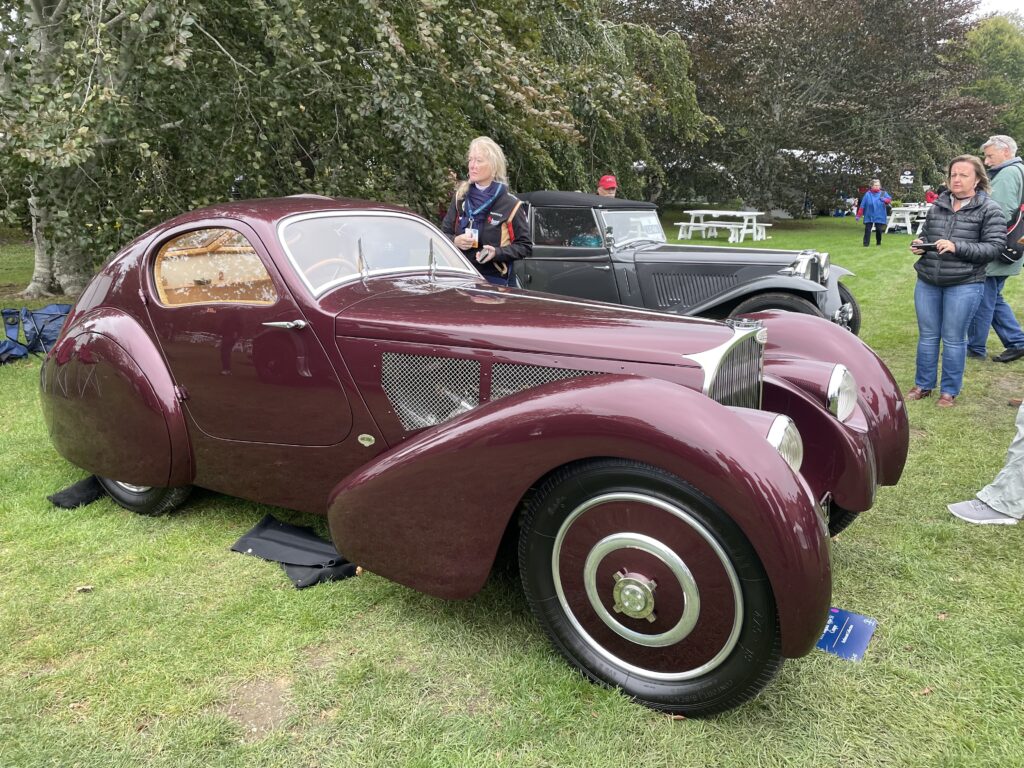 This is a 1931 Bugatti Type 51, chassis no. 51133, with a bit of a twist as you can probably tell. It started life as a Grand Prix racer, which Louis Chiron drove at the 1931 Monaco Grand Prix. Due to his success here, the factory gifted the car to Chiron. He proceeded to sell the car to Andre Bith, a Parisian playboy. Bith entrusted Paris-based coach-builder Louis Dubos to create an aerodynamic coupe body for the Type 51 in 1937. That same year the car ran the Paris-Nice rally.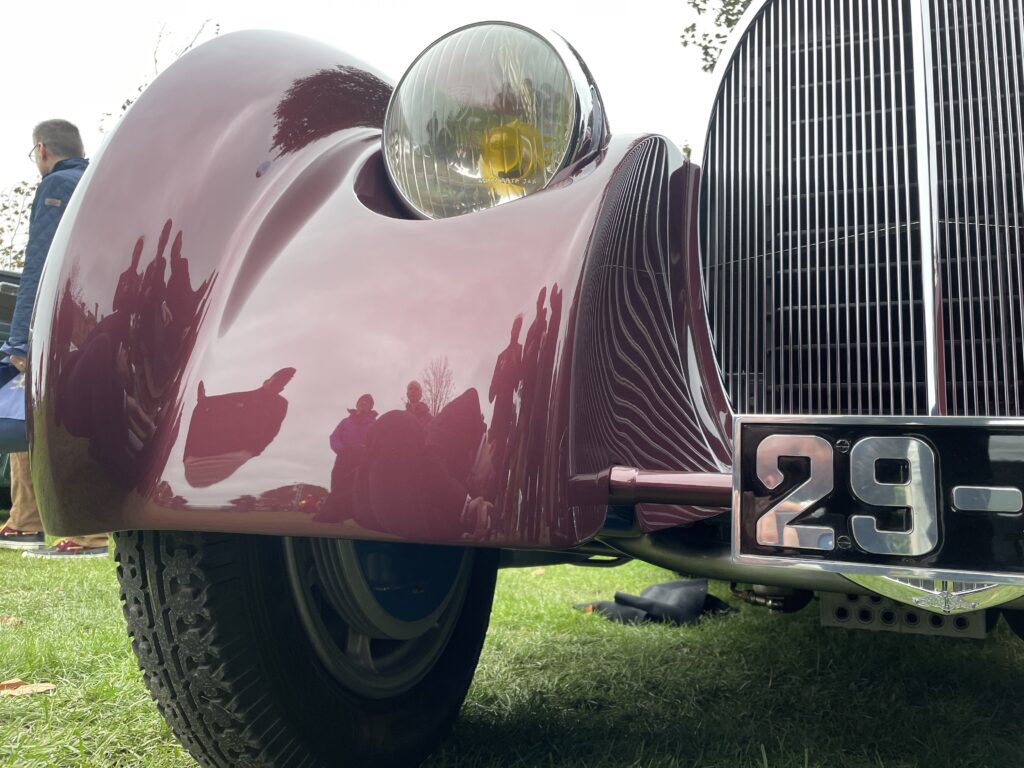 The Dubos Type 51 has been very carefully restored in a manner of representing it's storied history. This shows in the details, like the Grand Prix blue painted brake backing plates, butted up against the marvelous and correct one-piece cast aluminum type 51 wheels.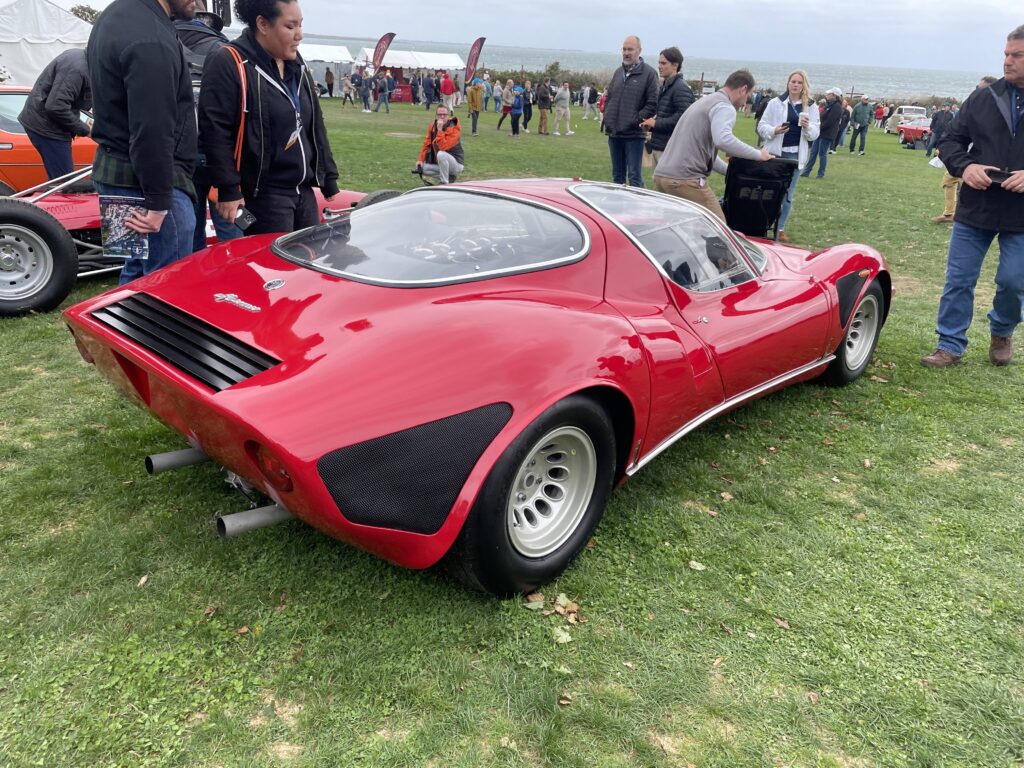 This Alfa Romeo Tipo 33 Stradale is certainly a rare sight even at a high level concours. I have fond memories of walking around Amelia Island as a kid, and seeing a different chassis on the Alfa Romeo Corporate stand, they had just released the new 4C. The Tipo 33 on the stand was sort of rough around the edges and the windows were partially secured with clear tape for some reason, it was love at first sight. I would enjoy learning more about this chassis and these cars in general, and writing a full length blog on the subject.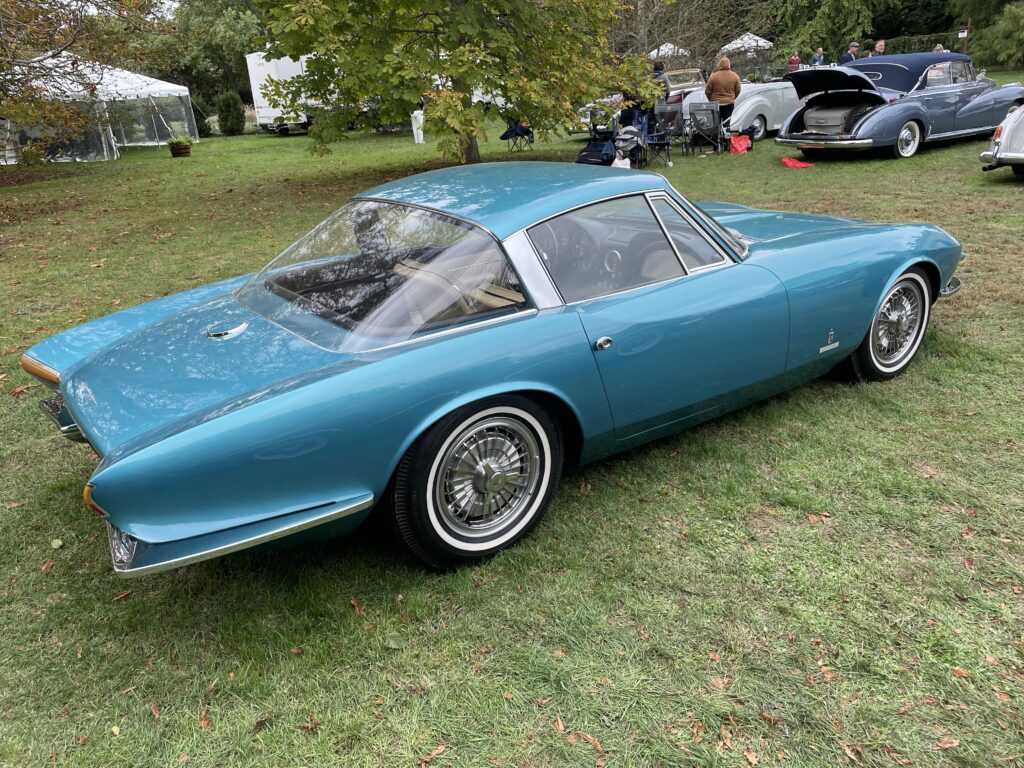 This Corvette C2 received a one-off body by Pinninfarina, and was known as the Rondine. The Rondine is constructed of steel and was show at the 1963 Paris Motor Show. The car was being shown by Carriage House Motors of Greenwich, who have owned it for years. It exhibited a perfect patina, with hints of cracking paint and other warn finishes.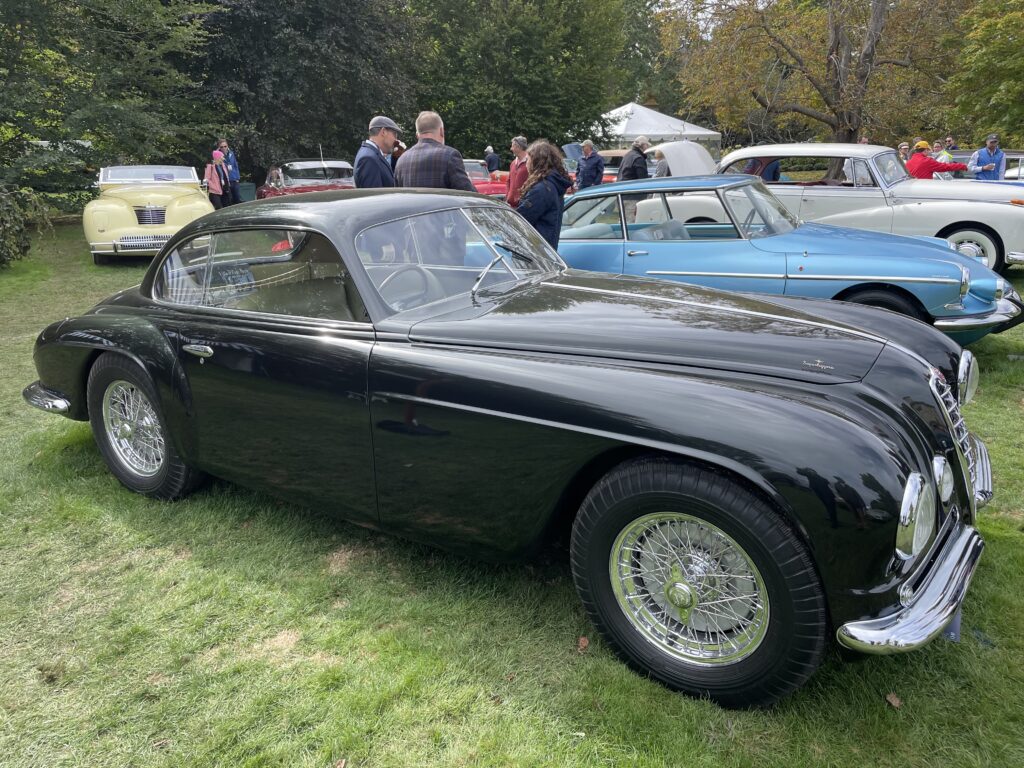 This Alfa Romeo 6C 2500 is so proportionally satisfying. It's finished in a very dark shade of green, and has a pale green leather interior. The dash is covered in a plethora of orange bakelite switches, typical of special postwar Alfas.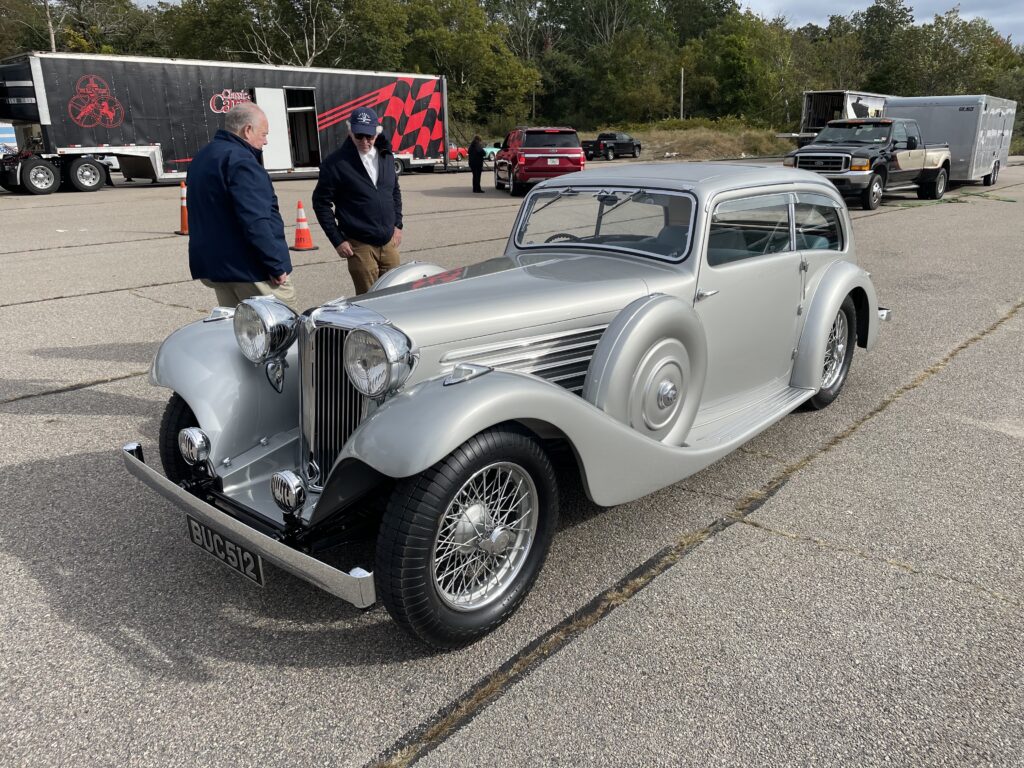 At any concourse event, you always miss a car, and usually another opportunity to see it never comes around. As we loaded up to leave from the area where all the trucks sat during the weekend, this stunning Jaguar SS1 Airline Coupe pulled in to do the same. The car had an interesting light blue interior and had won best in show at the St. Michaels Concours just a few weeks earlier. My dad owned an airline coupe in the 1980s, and for as long as I can remember, he'd recounted great stories about the car, and the experience of buying and owning it. To see one up close was a very special experience, and absolutely builds the desire even stronger to experience the driving characteristics of one someday. A massive thank you to Dave Kinney, Donald Osbourne, and Nic Waller for putting on an incredible event, and including me. I have attached a short video of the weekends highlights below, as always, email me at cameronsluther@gmail.com.