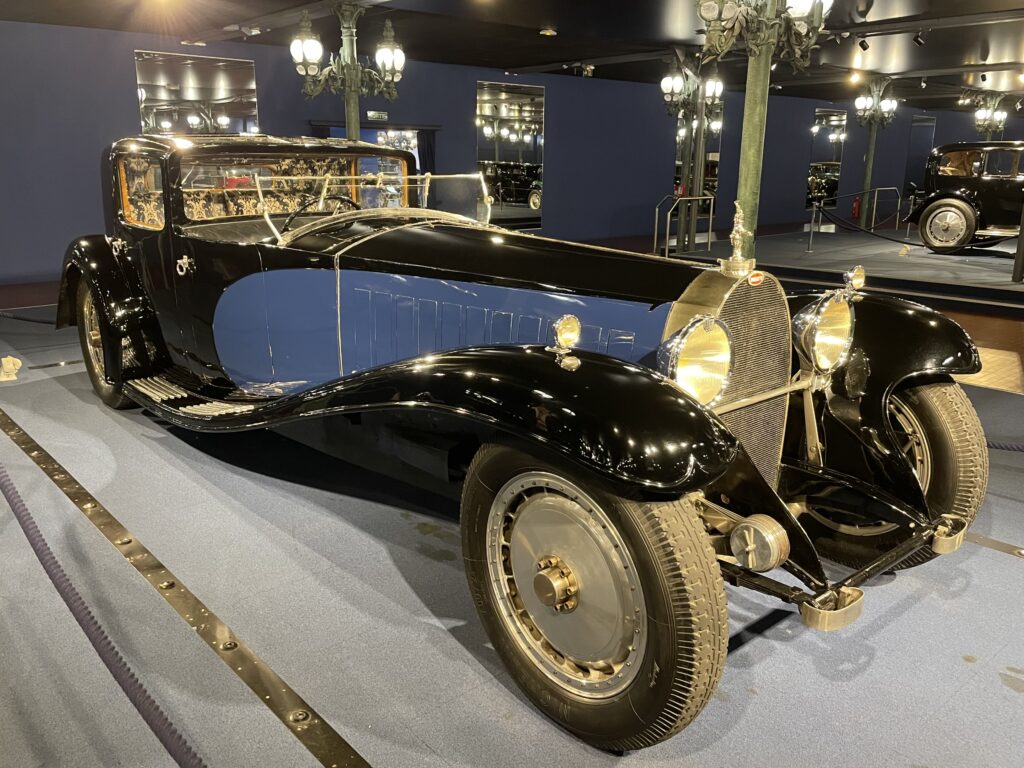 I recently had the opportunity to visit the Musée de l'Automobile, better known as the collection of Fritz and Hans Schlumpf, in Mulhouse, France. I had heard about the Swiss brothers growing up, and their incredible collection of Bugattis and other world class historic automobiles, now the property of the French Government. I will cover some history on the brothers and their collecting through this, and two other blogs, but if you want the best and most complete piece of text covering the subject, I recommend Schlumpf, by Arnoud and Ard Op De Weegh. I'll be covering three cars from the collection, there are literally hundreds which deserve a piece, but in three hours I was only able to capture three thoroughly. Here is the first, The 1927 Bugatti Type 41 Royale 'Coupe Napoleon' with chassis number 41100, which did not start life looking like the above photo, but rather the period shot, shown below.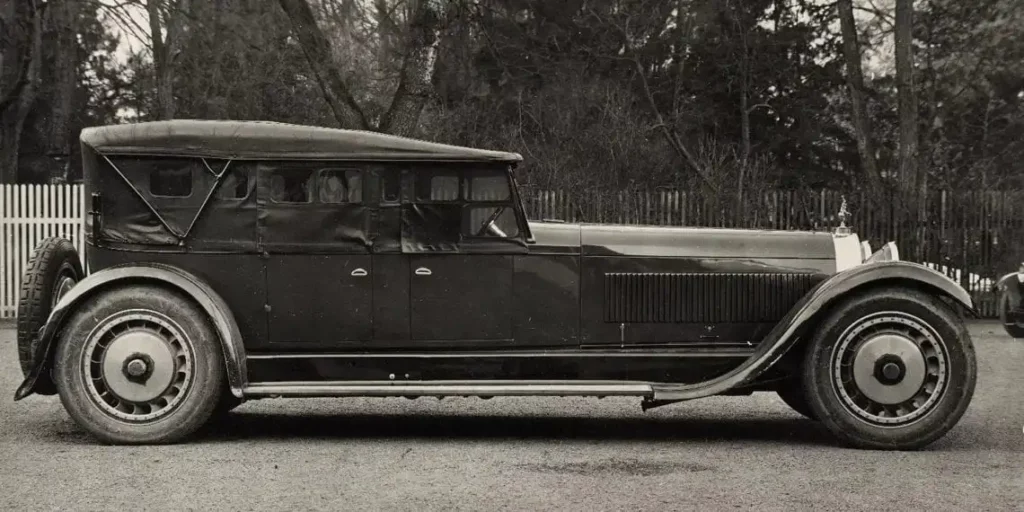 In the mid-1920s, Ettore Bugatti wanted to build a car which would rival the likes of a large Rolls Royce, with an aim at selling to Royals, the massive size of these are hard to comprehend through photographs alone. This was his first attempt at a running prototype, fitted with a Packard open touring phaeton body and a 14.7 Litre, single overhead-cam inline 8. With its body sitting long and low, this chassis exhibited many new features, including, but not limited to cast aluminum fan blade wheels, and an elephant hood ornament in the style of works by Rembrandt Bugatti, who died ten years earlier. While the cast wheels would make their way onto other Bugatti touring cars, like the Type 46, 49, and 50, the elephant sculpture was kept exclusive to all Royale chassis. This Packard coachwork was recycled, and may have always been intended to be discarded, in favor of something more elegant.
In 1928, 41100 received a Fiacre Coupé body, and the chassis was shortened, matching the production Royale chassis which would follow it. This body was made in-house, and looks far closer to its contemporaries, like the Type 44, many of which were fitted with a horse drawn carriage inspired body like this one.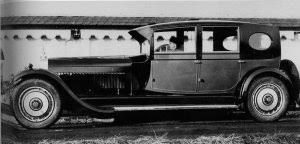 A few months later, the next body was also produced in Molsheim, and carried a lot of the same stylistic elements of the previous, while featuring limousine coachwork.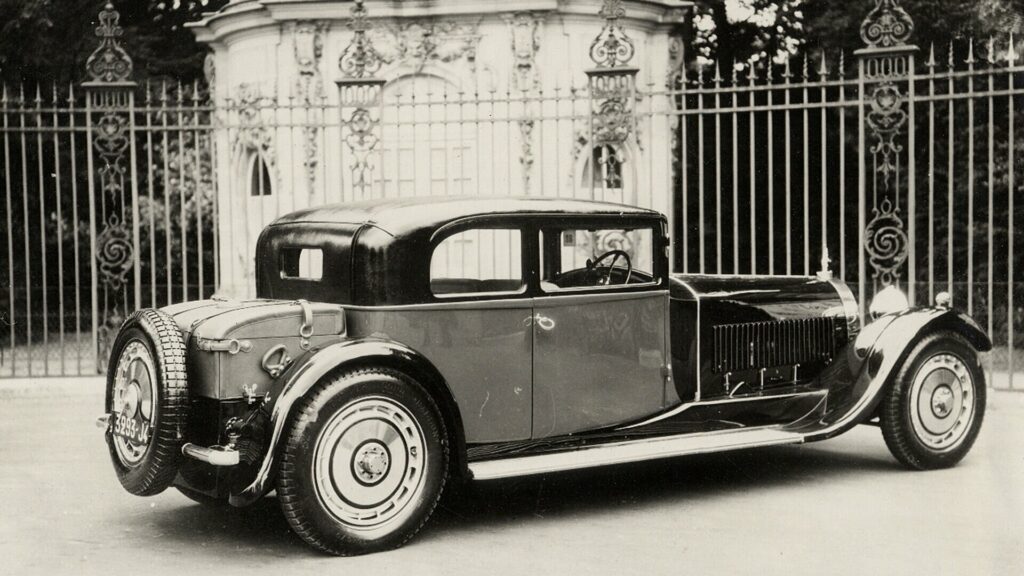 This is simply gorgeous, and this was exactly Ettore's intent when he contracted Weymann of Paris to construct this 4 seat coupé body. The previous bodies looked old and lacked elegance, which was not what his potential clients were willing to buy by 1929.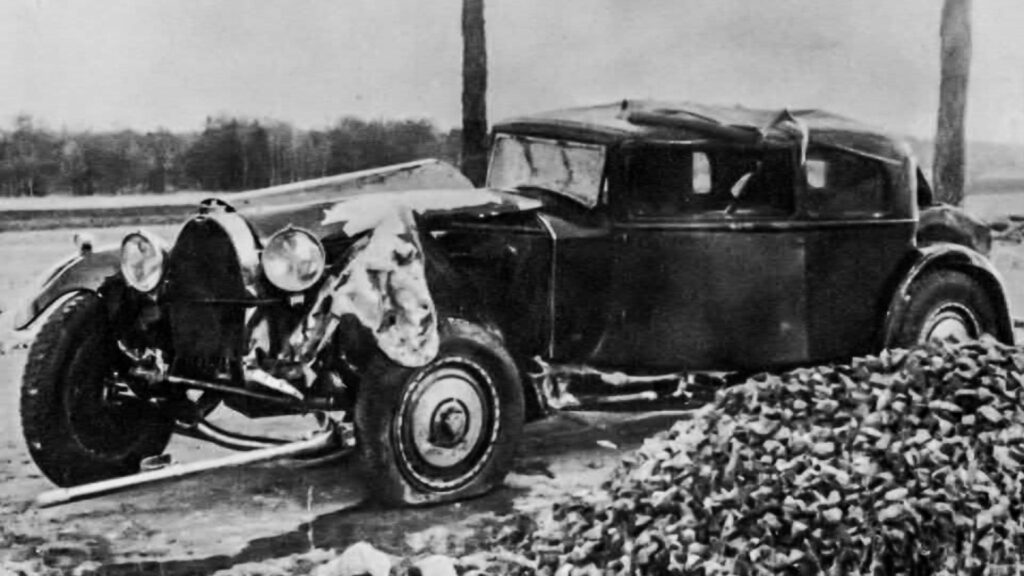 The sleek Weymann Coupé met its demise two years later, when Ettore and wife Barbara were driving to Molsheim from Paris. Ettore fell asleep at the wheel. At first glance, the pole extending from the front appears to be the hollow forged front end. Upon further inspection, it is still in place, so perhaps this is a piece of shrap metal relating to the impact surface.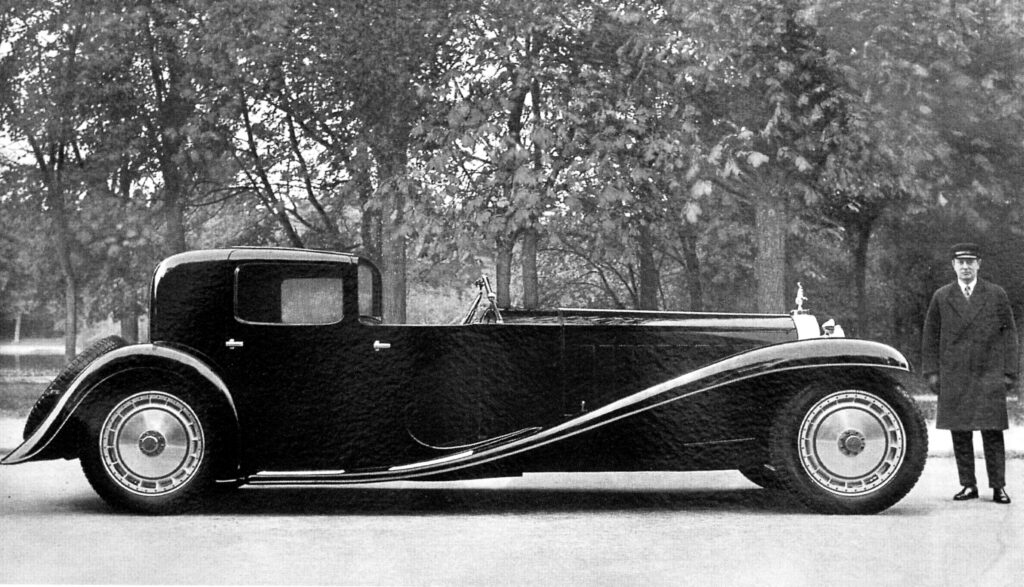 Some sources say that 41100 received a new chassis, but would that not constitute a new identification number? Unless some sort of written record exists, which it may, it is impossible to form a conclusion from speculation. In any event, a new body was designed by Jean Bugatti, Ettore's son, who would lead the companies designs well into the 1930's. This new Duesenberg inspired body was dubbed the "Coupé de Ville Napoleon". Ettore would retain this Royale until his death in 1947, though he was a recluse in Paris after the war, so it's not clear as to when it was used by him for the final time.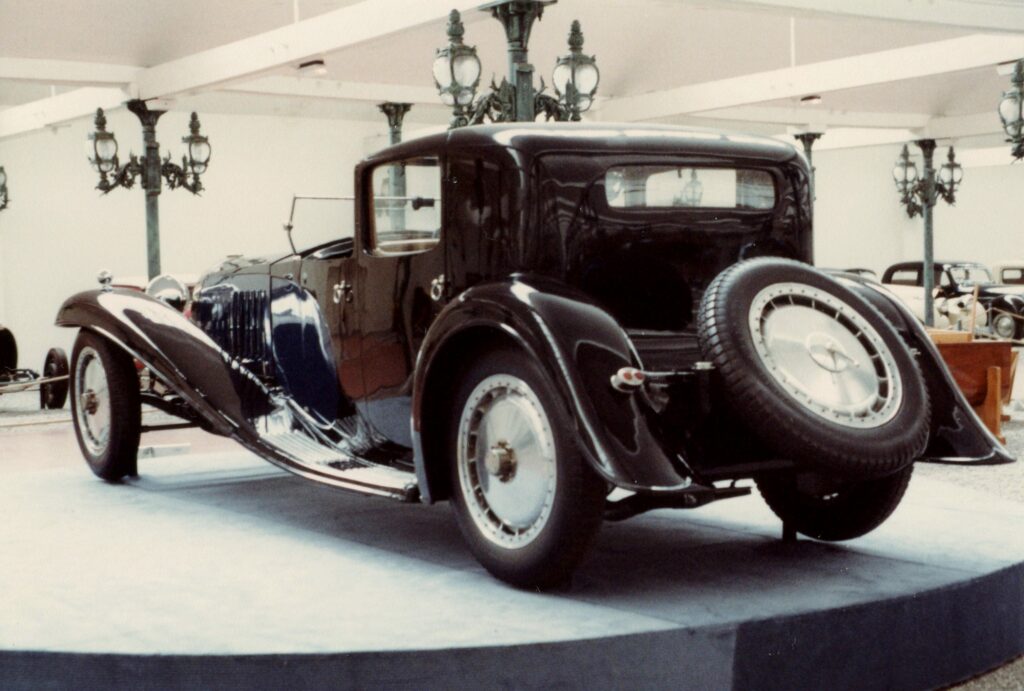 So how did the Royale Prototype chassis end up here, in Mulhouse? This chassis as well as the Berline de Voyage and Kellner Coupe were retained by the Bugatti family, and walled inside their Villa in Molsheim during World War II. After the War, American car racing driver Briggs Cunningham purchased the other two chassis, and some years later Fritz Schlumpf was able to Purchase the Coupé Napoleon, presumably through Bugatti expert and collector Hugh Conway.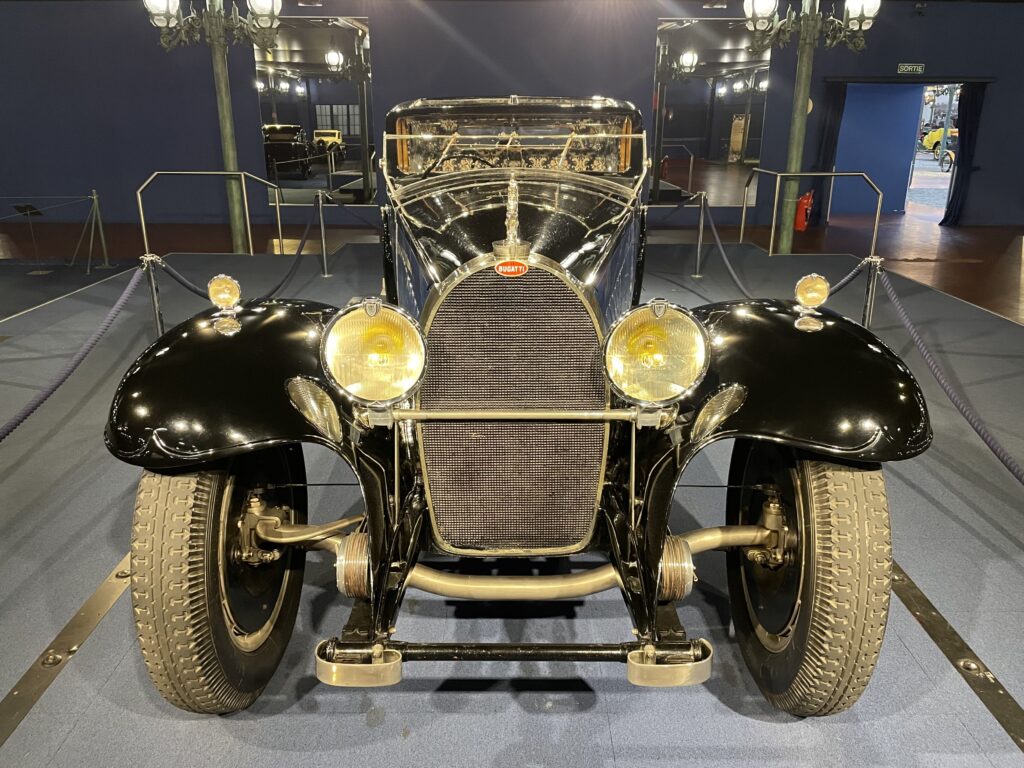 41100 is in phenomenal original condition, largely due to the fact that it is effectively a one owner car. Under Schlumpf's care, any necessary work was done in the 1960s to exhibit the car in his private car collection, and the car was not used thereafter. One look at its massive horse shoe shaped radiator, manufactured for Bugatti by Chausson, De Ram friction type shock absorbers, and Marchal headlamps, nickel plating everywhere, and an observer is in awe of the sheer scale and intricacy of it all.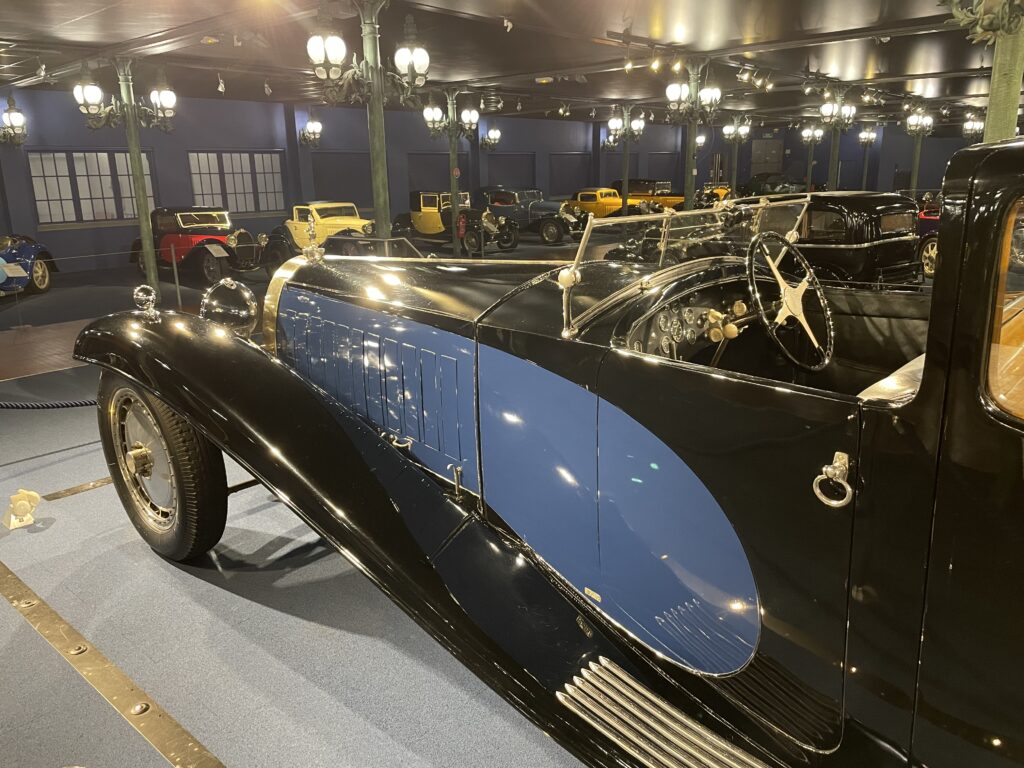 There is a small script under the door which reads "Carrosserie Bugatti", Jean was in his early twenties when he designed the Grand Coupé. The Royale is kept with hundreds of other Ettore and Jean creations, the likes of which a Bugattist could spend days on end studying.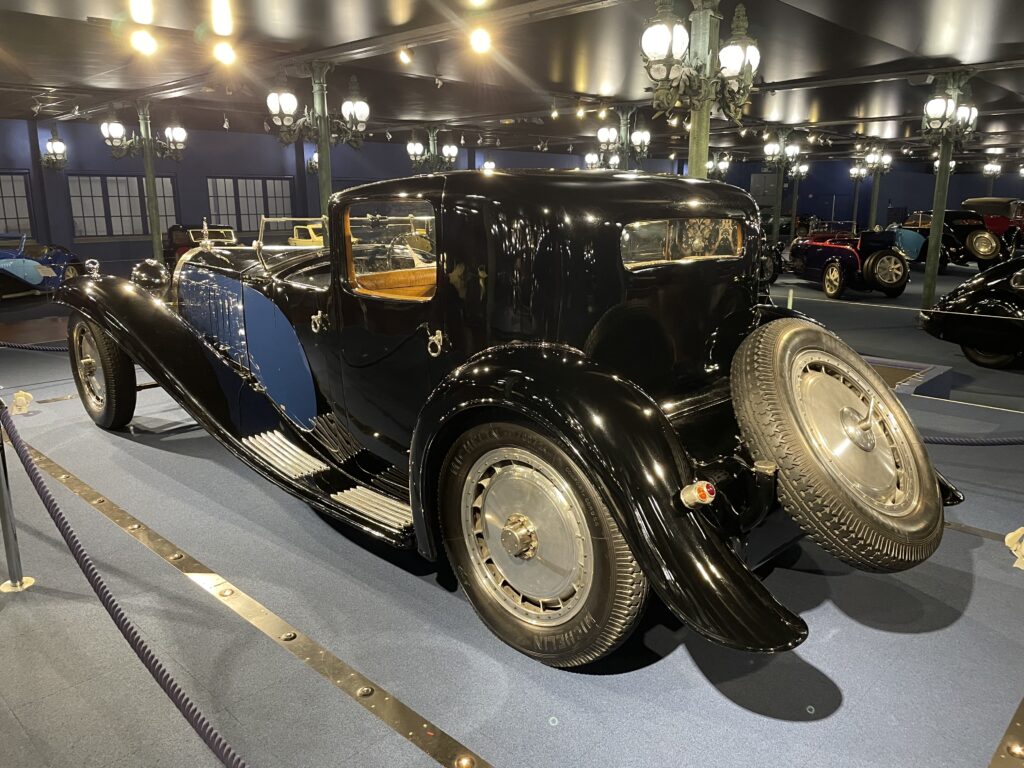 I previously mentioned the car's great originality. One factor with cars kept in the Schlumpf Collection is that work was done in secret, so the degree of this originality is hard to confirm, and if restoration work was done in the 1960s, those finishes may have aged and been patinated since that time. I would love to consult with the curators of the museum to see if there are any written records or photographs of the work initially preformed in the 1960s.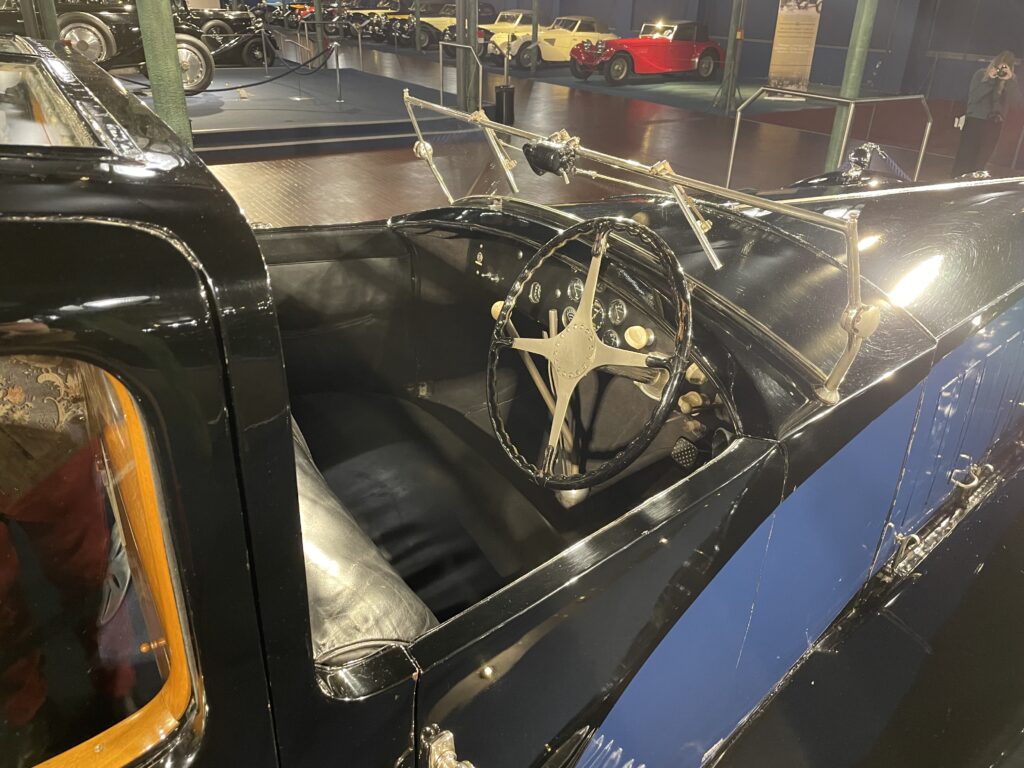 The driver sits in an open compartment with leather upholstery. Clocks were specially made by Breguet, for the center of the Royale steering wheels. There is no clock present here, and it's not clear whether a Royale was ever fitted with one.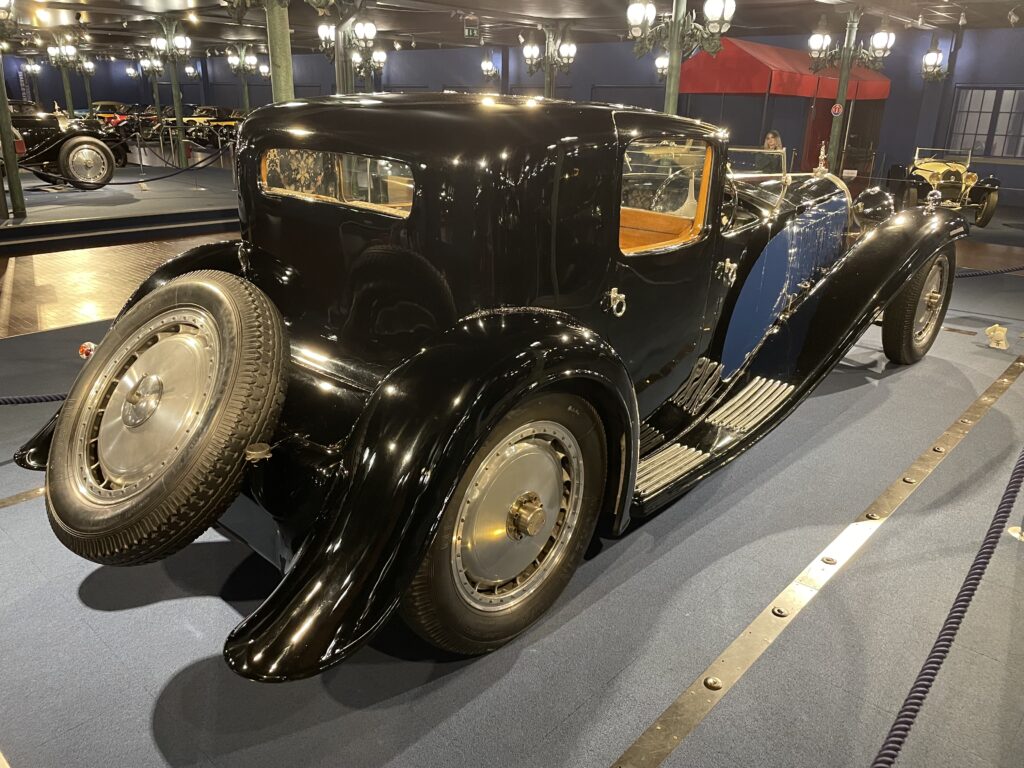 The Coupé is not the only Royale in Mulhouse, placed next to a chassis which spent many years in America, the subject of my next blog.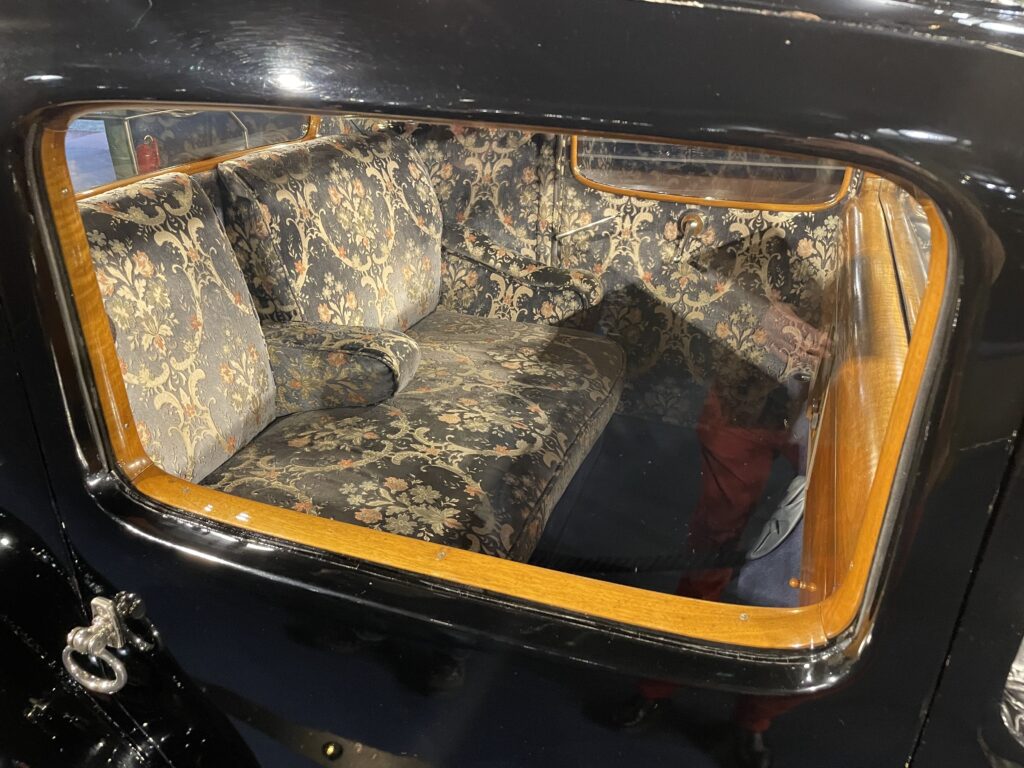 The passengers compartment is lined with ornate fabrics and wood everywhere you look. One feature which I was not able to capture is a set of four flat windows in the rear roof, being driven across France in the back seat of this splendid coach must have been a true thrill.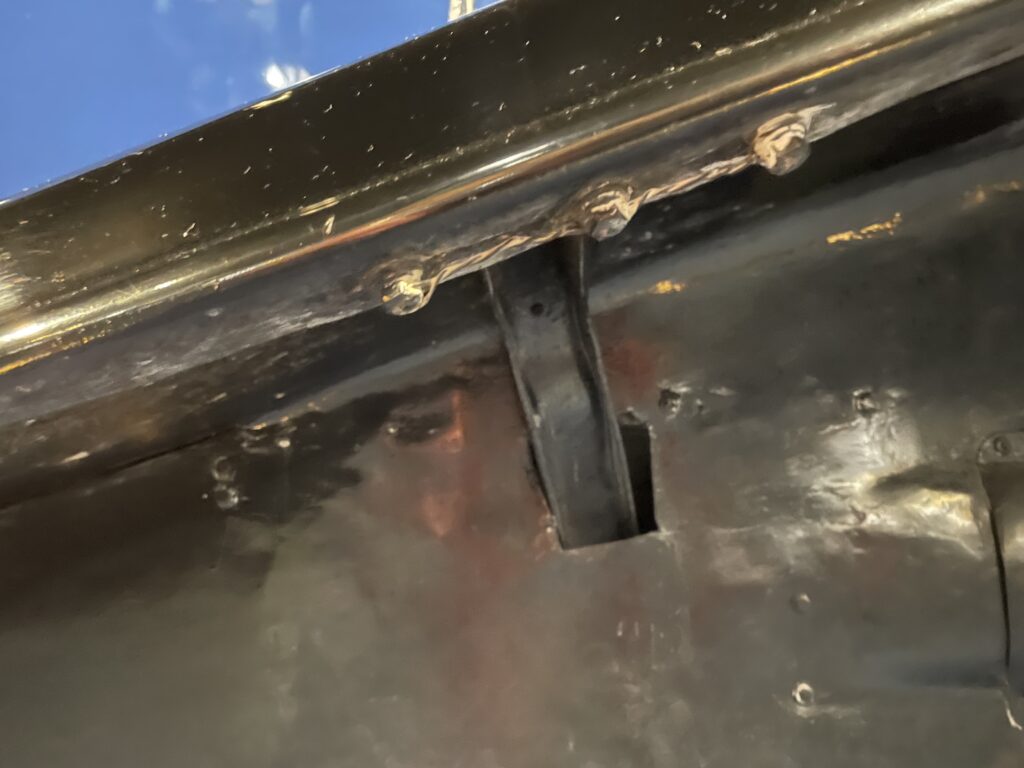 Here is a detail I was able to capture, which is reminiscent of Bugattis Grand Prix racing cars. Presumably fastening the lip of the fender to the bracket seen in the background, are three tapered bolts, fitted with safety wire. Have these been removed in the past sixty-plus years?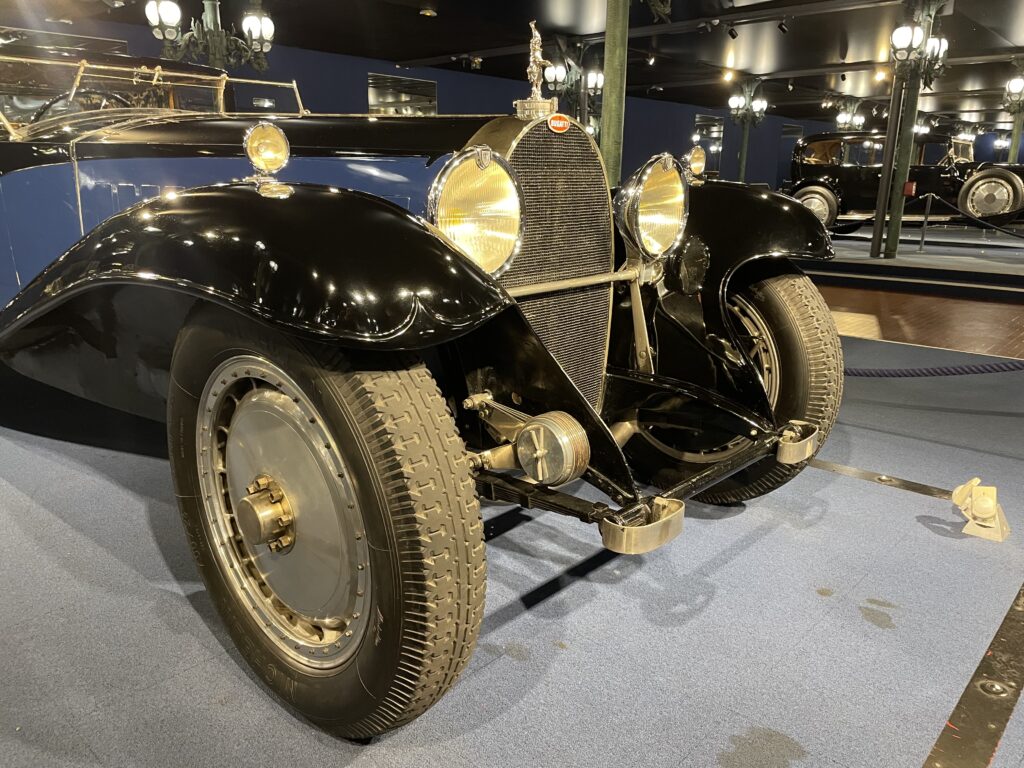 I feel very lucky to have witnessed the Coupé Napoleon up close, and already look forward to seeing it again someday. I hope that I gave some interesting insight to this automobiles history, and if anyone knows further details on its history, please email me at cameronsluther@gmail.com