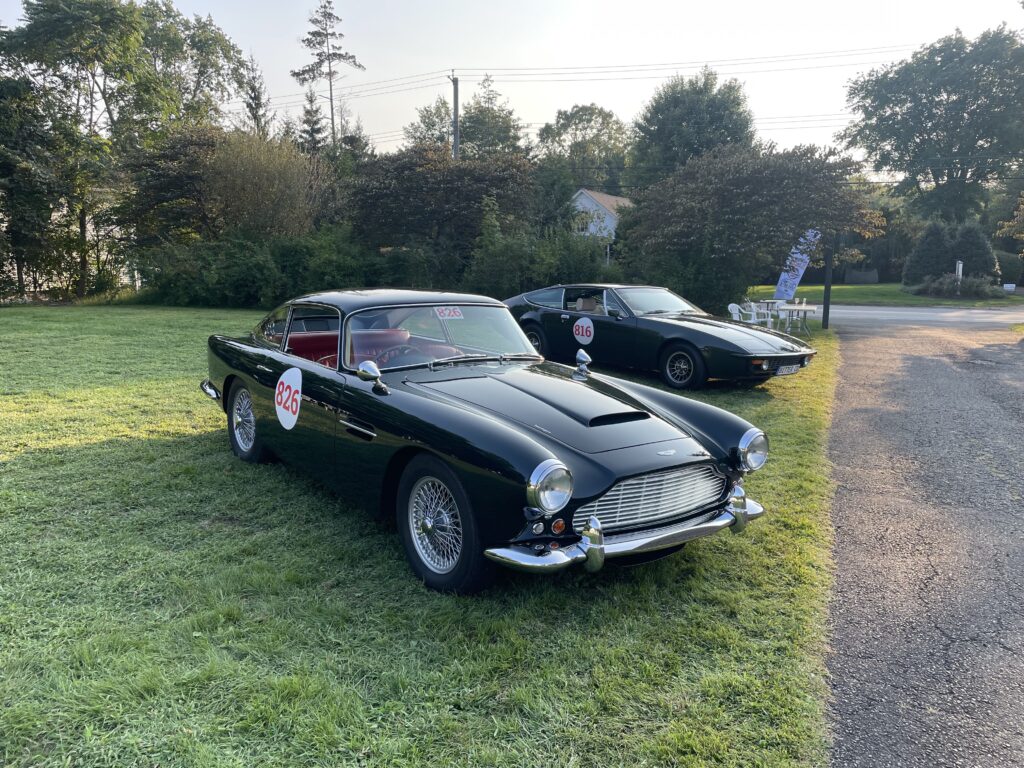 I've always dreamt of embarking on a proper road rally, with timed stages and large stick on numbers, and when my friend Phillip Richter approached me this spring at a car show and mentioned the planning of a Turtle Rally, I knew it was an event I simply had to attend. Every other year Phillip and the board of Turtle Garage host The Turtle Invitational, a fantastic small concours, which invites collectors and their cars from around the country to Bedford, New York. Because this is a bi-yearly event, the board decided that in the off-year, a rally would be a great way to get passionate collectors together to enjoy their cars on the great roads which New York State has to offer. This would not have been possible without Phillip Richter, Phoebe Rubenstein, Charles Roy, Tom Champion, Bob Luther, Mike Ahn, Micheal Hannagan, and countless others, to which I owe my sincerest thanks.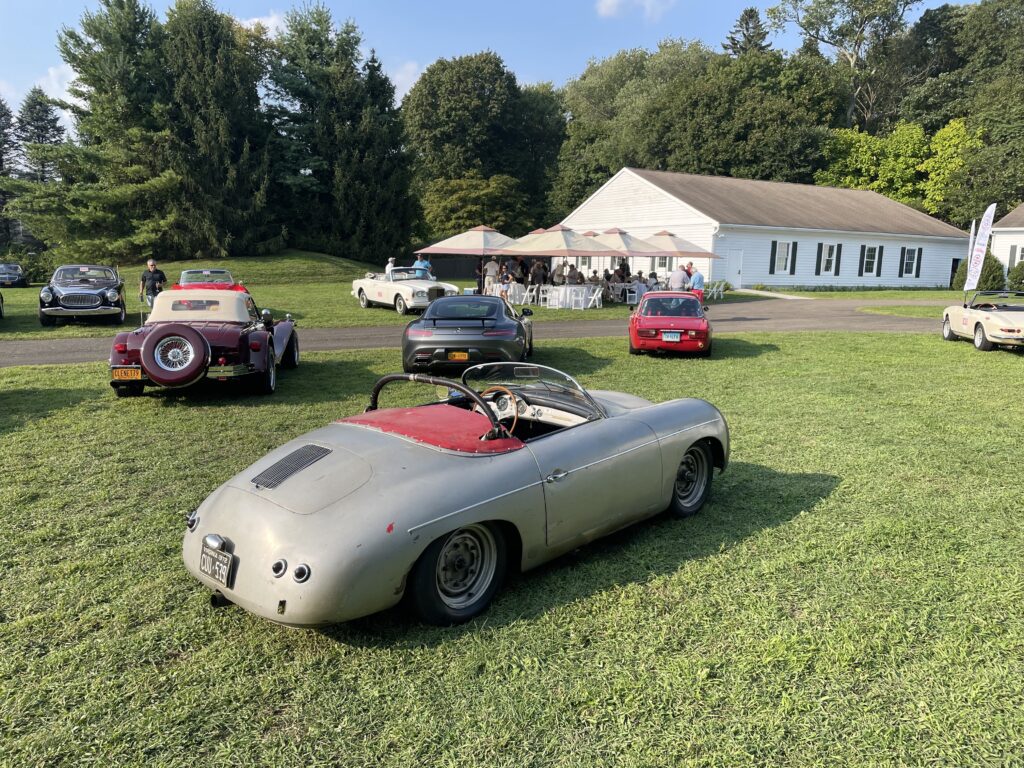 About a year ago I was able to acquire this 1955 Porsche 356 Pre-A Speedster, chassis no.81132, from a friend, and Micheal and my father had spent the past few months working around the clock to make the car mechanically ready for this 360-mile trek. The speedster had been configured back into a road car in 1969, when it passed from one long term owner to another, which meant all of having its top mounted, rather than the aluminum tonneau cover and roll bar. This car has racing history from new and because this is documented and the parts still exist in unrestored condition, it was decided that the car should be displayed and driven in this configuration.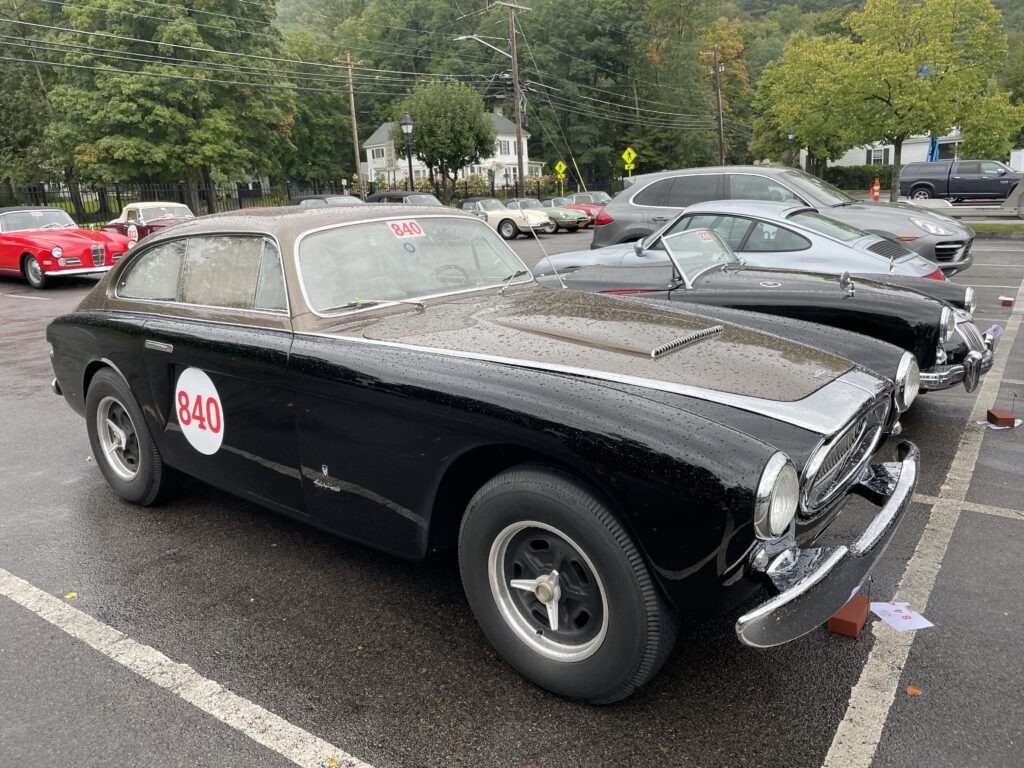 There was a great variety of fine automobiles on the rally from a pair of Jaguar E types, a cream Ferrari 275 GTS, two MGs and Austins Healey's, a BMW 503, and even an Cunningham C3. Their owners were even more interesting than the cars. These are truly passion car enthusiasts that want to own these cars and utilize their sporting characteristics.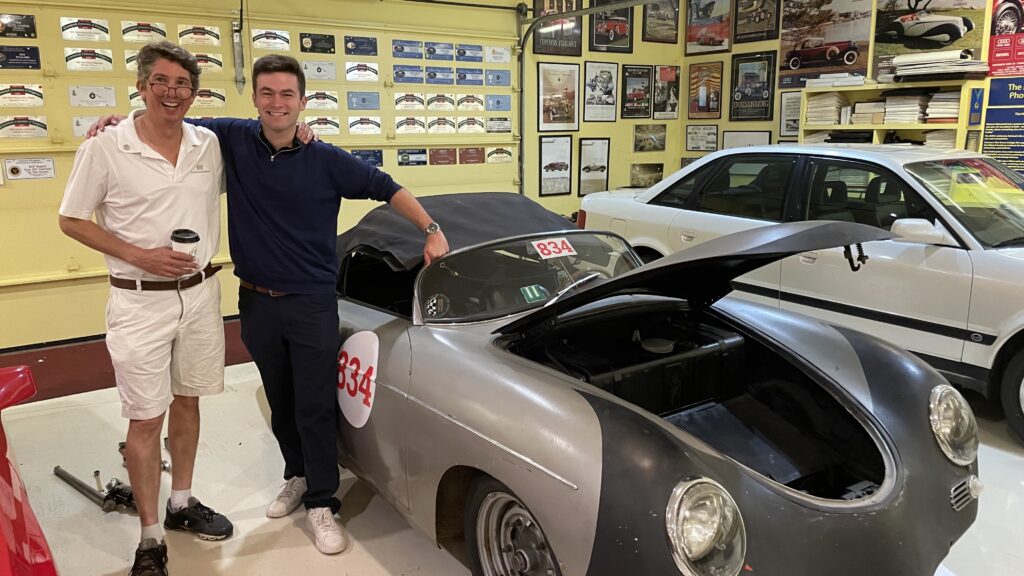 After getting the car hauled up to Bedford from Alexandria, we noticed that there was rain in the forecast for the next day. No matter! Micheal had assembled the car in such a way that the hardware holding on the roll bar and tonneau was easy to remove, and the factory-style top could be reinstalled in the wake of the first full day of driving. Also a huge thanks to Phillip and the Pray family for allowing us to roll the car into the Malcom Pray Achievement Center, in order to work on the car in a clean and well lit space.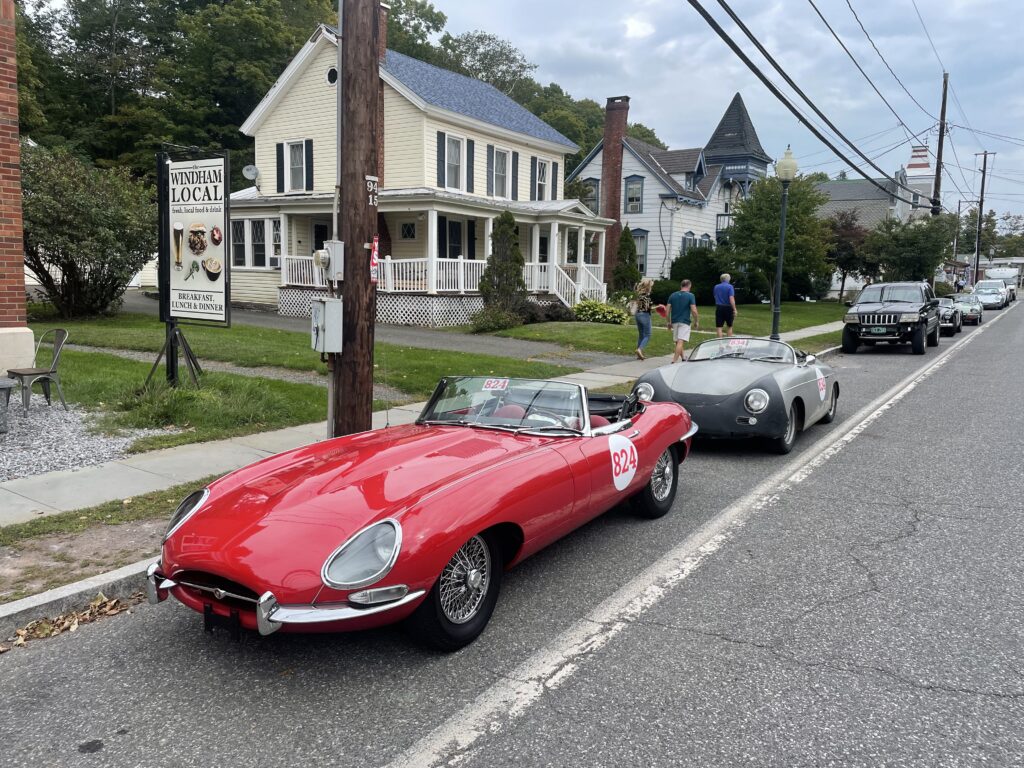 On the first morning we saw sunny skies as we headed for lunch, being passed by a friend I had met at last years invitational in his 3.8 Litre E-Type roadster. I walked into the restaurant where everyone was meeting, and who is standing right in front of me, except Angus Dykman, of Gooding & Company! I'd had the pleasure of working with Angus at the Pebble Beach Auction this August, and it was a very welcome surprise to see him again.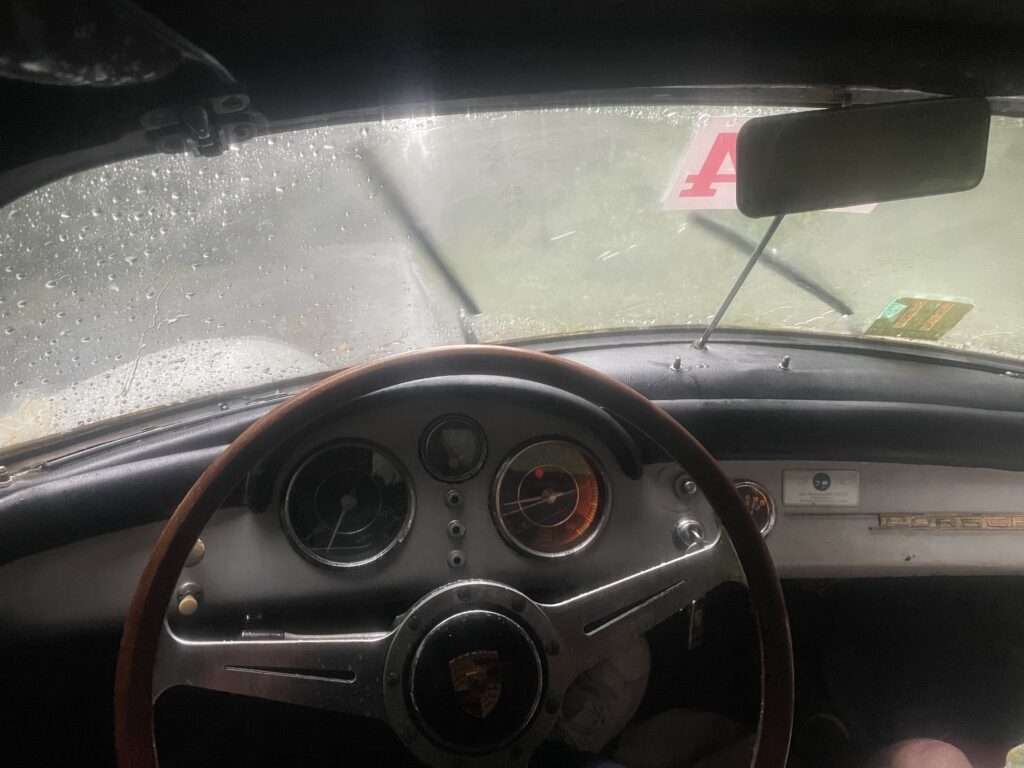 That afternoon was automotive euphoria; a mix of great roads and pouring rain made for a great adventure. Micheal was my co-driver, and was crucial in ensuring that we made it to that nights hotel, somewhat dry. This was my first drive in the car outside of the DC area, and it was great to get to know the cars driving characteristics even better. I've fallen even more in love with this car and it's history, and it makes the pursuit of ownership that much more satisfying.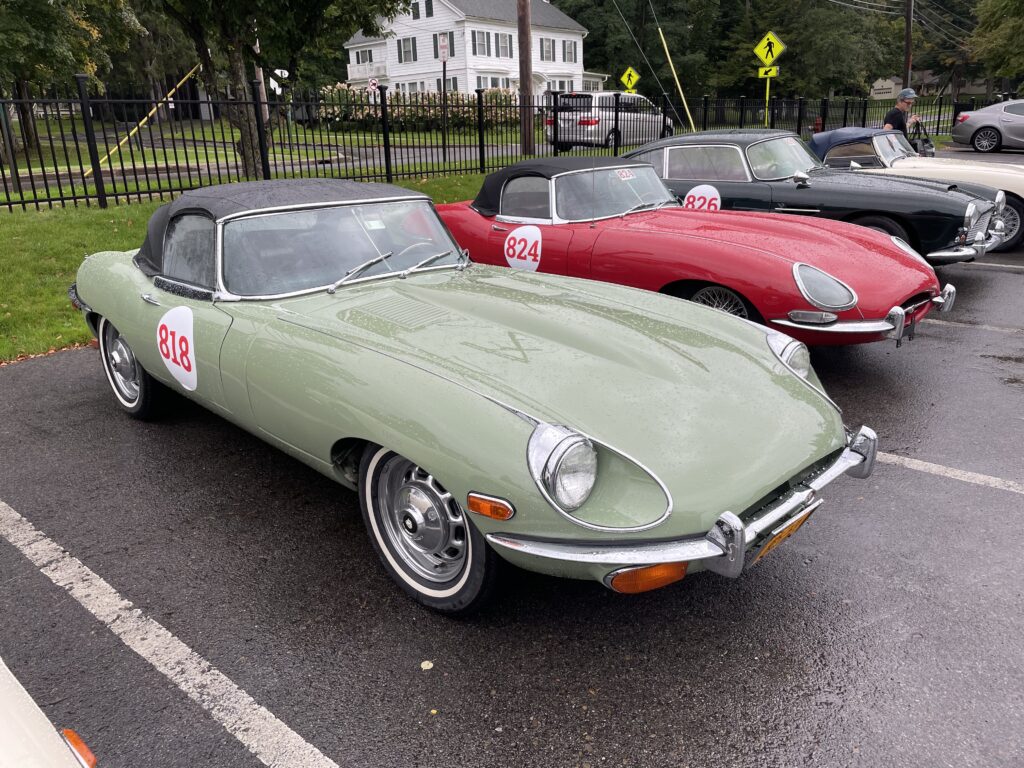 This series 2 E-type roadster caught my eye; firstly for it's mint green color, and next for its configuration. Six cylinder, four-speed manual, hub caps, and skinny white walls! A perfect sports car to tour around the Northeast in the late sixties.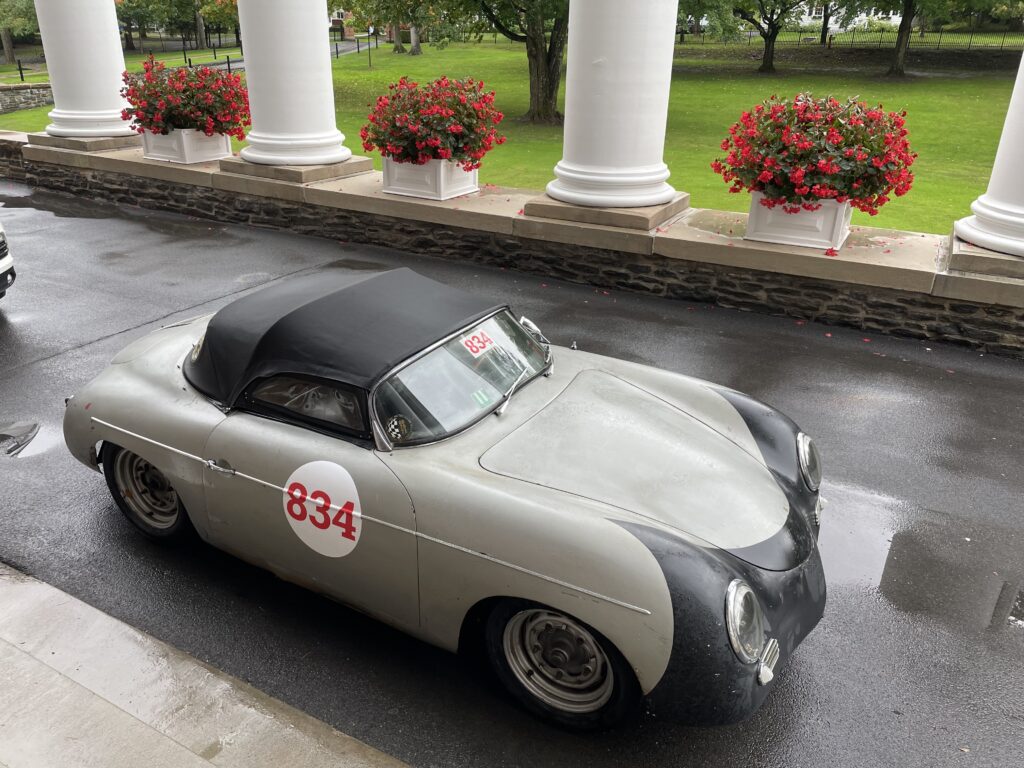 The speedster may have gotten a bit damp, but it made it, and after all they're made to be used. The team truly felt that after this rally the car was happy, and using this car in such a way is true to its competition spirit of days gone by.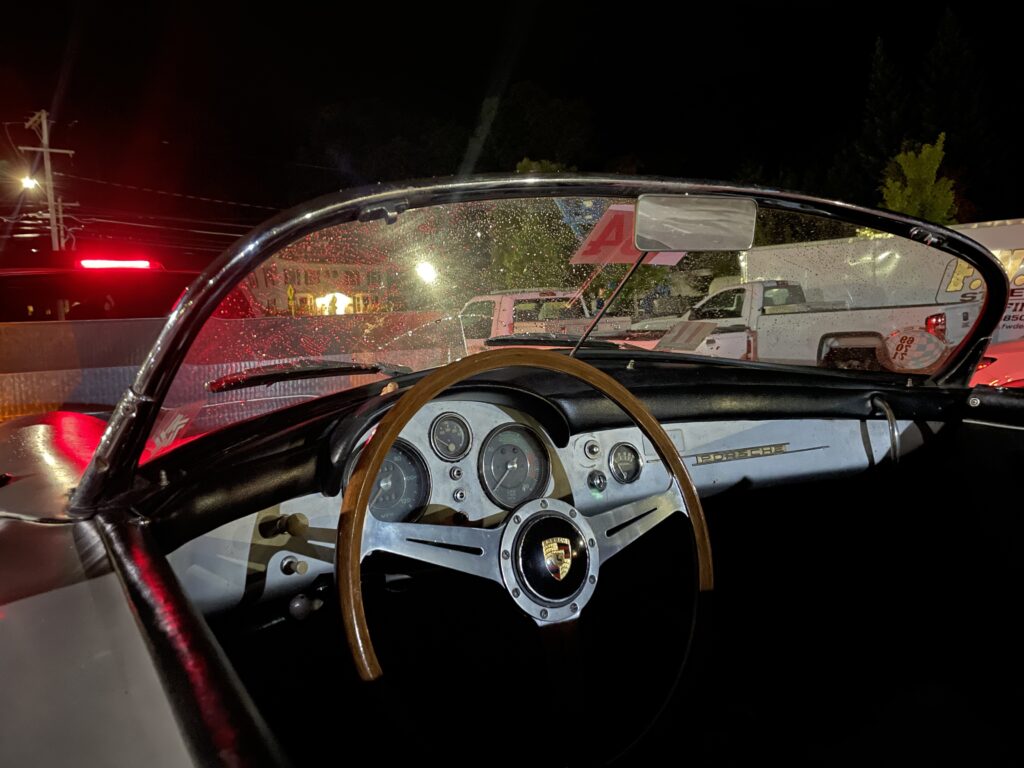 I very much enjoyed this event, and felt very lucky to have been asked to be a part of it. I compiled some video clips from the journey, and have linked that in a Youtube video below. As always, email me with any inquiries at cameronsluther@gmail.com.