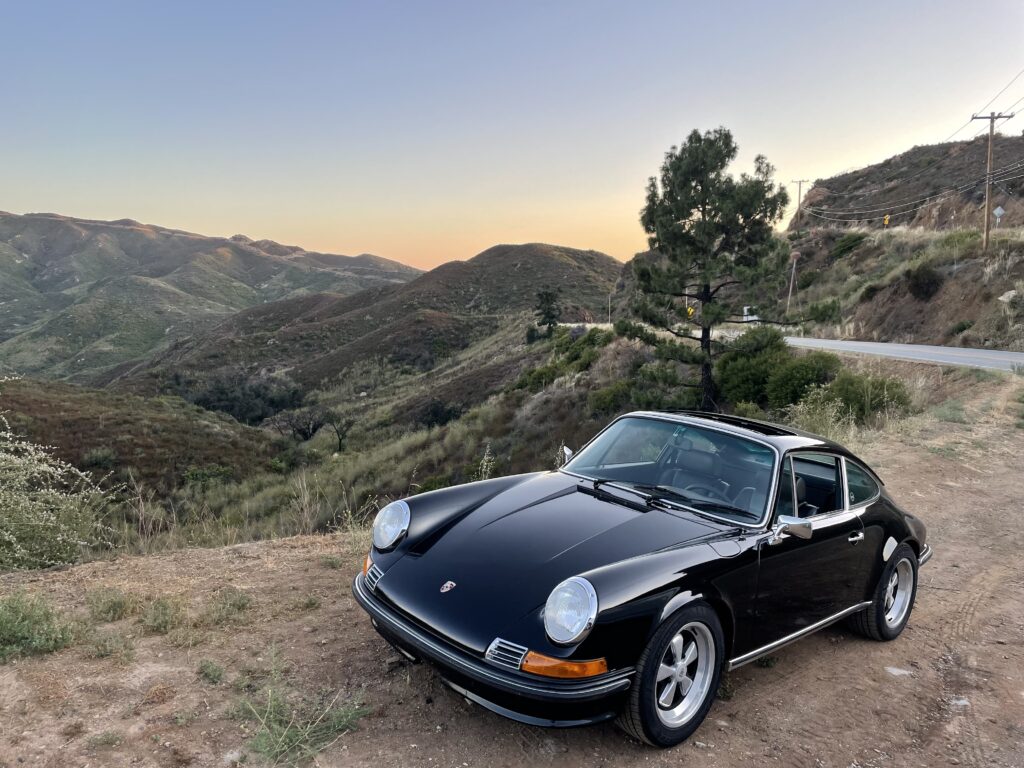 For the past month, I have been interning for Gooding & Company, a Southern California based vintage car auction house. They are among the top vintage car auction companies worldwide, and I feel incredibly honored to be a part of their team and brush shoulders with them on a daily basis. Around Mid-March, I was attending the LA Toy and Lit me with my father and our friend Paul Levy. At one of the events we spotted this 1972 911 with a simple for sale sign on it. We had been yearning for a 72T for a while, and we fell for this one. The 911T produced for the 1972 model year is unique as it is the only year in which the T trim level of the Porsche 911 came with Mechanical Fuel Injection. 1972 is also a unique year for all 911s because they had an "Oilklappe" which was an outside oil filler for on the passenger side quarter panel. This came straight from the external filler cap on the 1967 911R, but it was only in the production for the singlular year because many filling station attendants filled it with gas, destroying the 2.4L engines.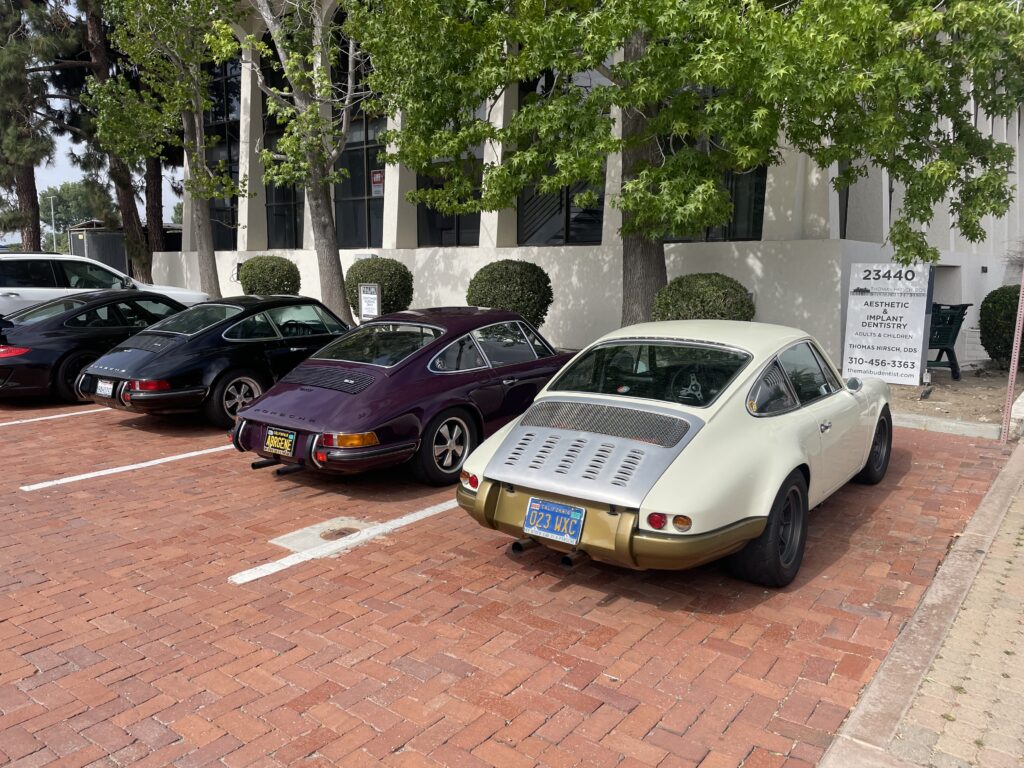 The car culture in and around the Los Angeles area its second to none. Between friendly enthusiasts and the variety of cars, and finally the amount of weekly events, there's no shortage of things to do on weekends. Here are David and Amy Keens Hot Rod 911s looking ready to go tear up some winding roads, parked up at the Malibu Country Mart.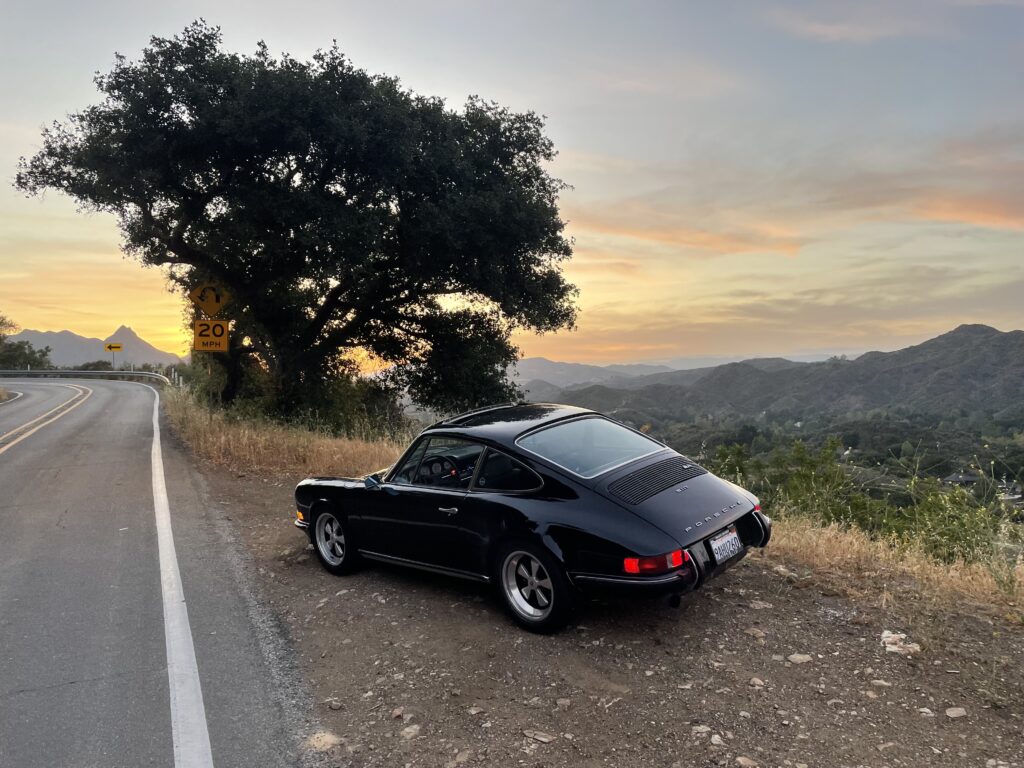 Then there are the roads, this is Piuma road which snakes through Malibu Creek, climbing farther into the hills which each tight bend. These roads really open ones eyes to the joys of a light old sports car, and the incredible engineering of a Porsche 911's chassis.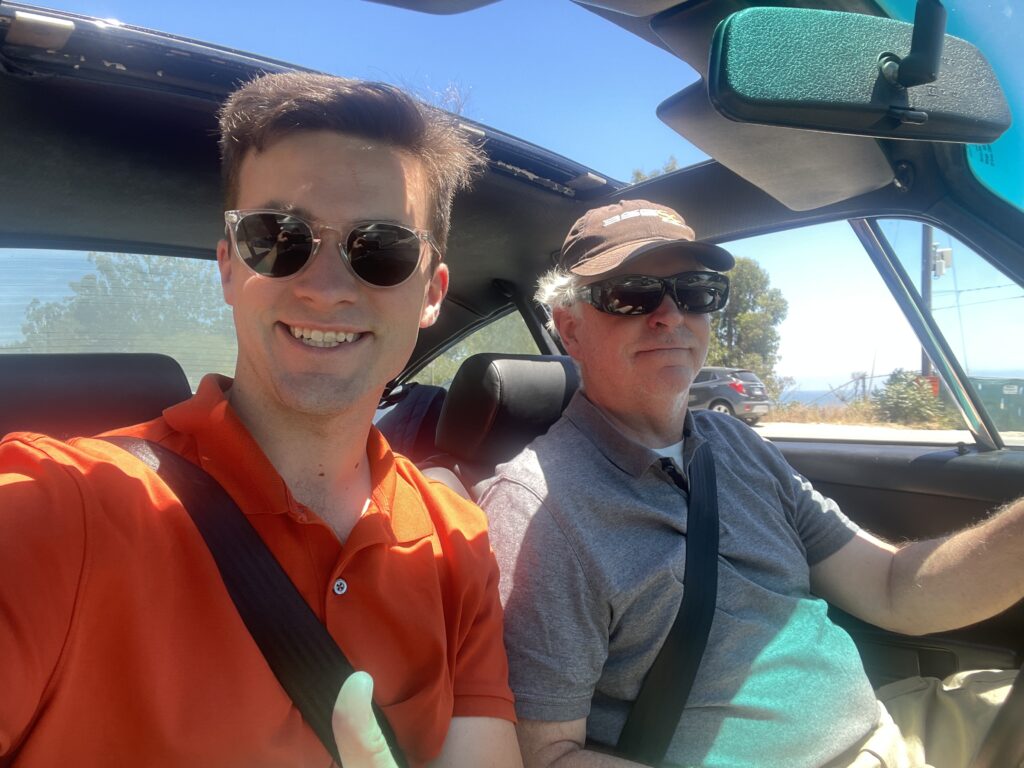 My father came in to town one weekend to visit and check out the Pomona swap meet, which we would regularly attended when I was a child. This weekend also provided a great chance for him to drive the T for the first time on roads like Mulholland Highway and the PCH.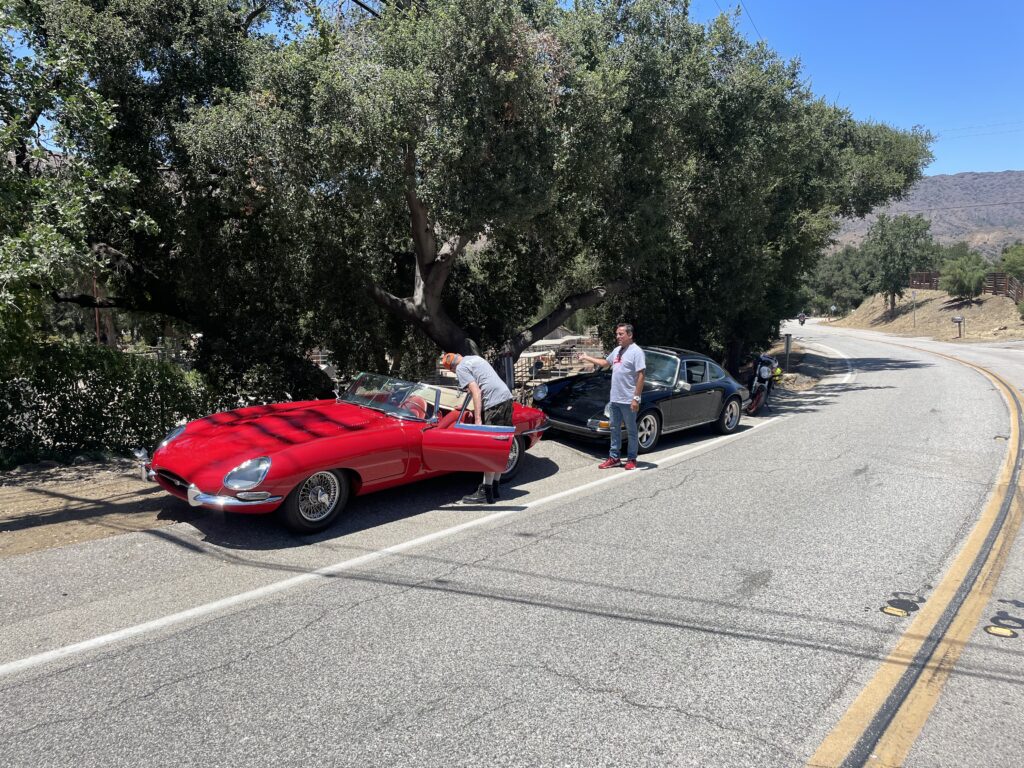 Old Cars Create New Friends. Within a few weeks of attending the Malibu Cars and Coffee and other events I felt like a part of the community, and I have to thank Daniel Berman, Robert Nathanson, Pally Zhang, Sidney Sora, Shant Mesh, Vinny Russo, and Zak dearly for that.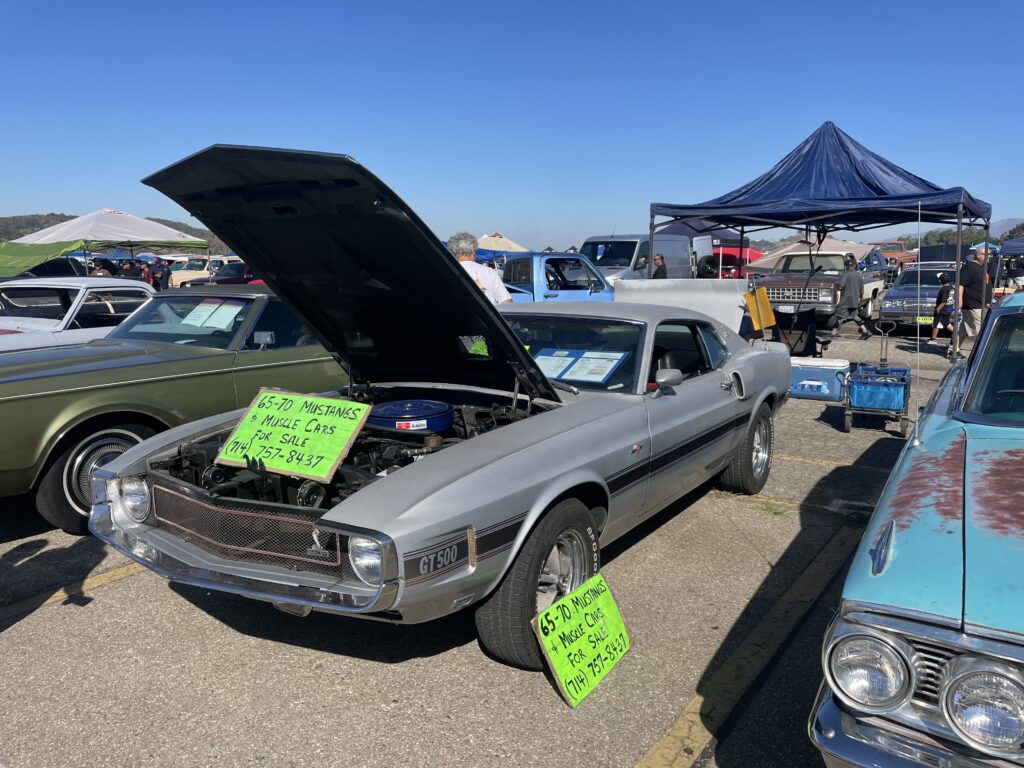 The swap meet was even larger and more filled with variety than I had remembered from years past. This 69 Shelby GT500 was particularly interesting to me; painted blue when new, it was optioned with a 4-speed and Air-conditioning, and had covered very few miles. Other than the paint, this Shelby appeared very original and untouched, which is my favorite condition in any historic automobile.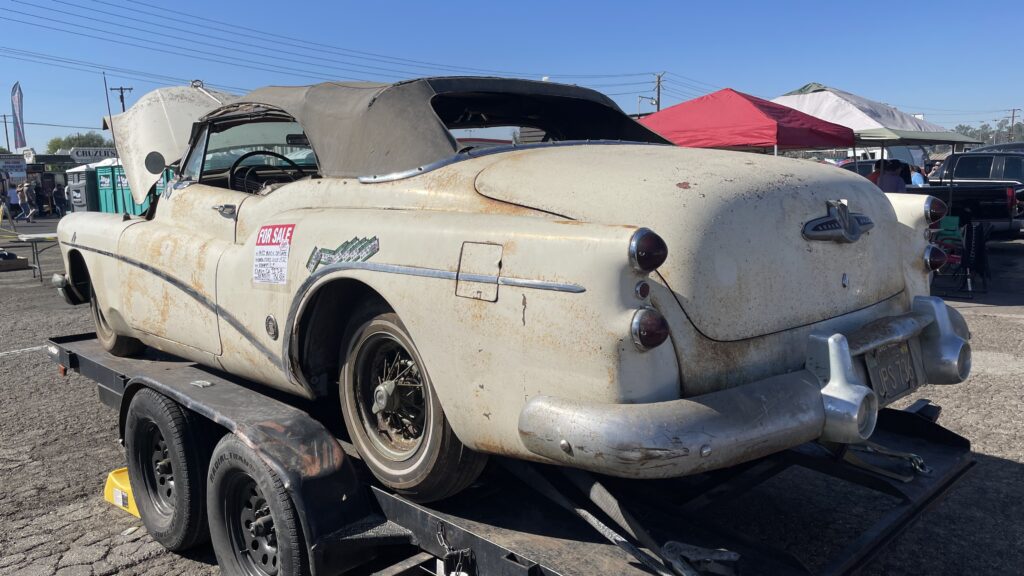 This 1954 Buick Convertible wash Barn Fresh, and unfortunately the bottom of the passenger side for had a nasty gash in it, otherwise it totally spawns the fantasy in your mind of mechanically restoring it, but not event cleaning the exterior, and driving it around downtown full of friends with the top down.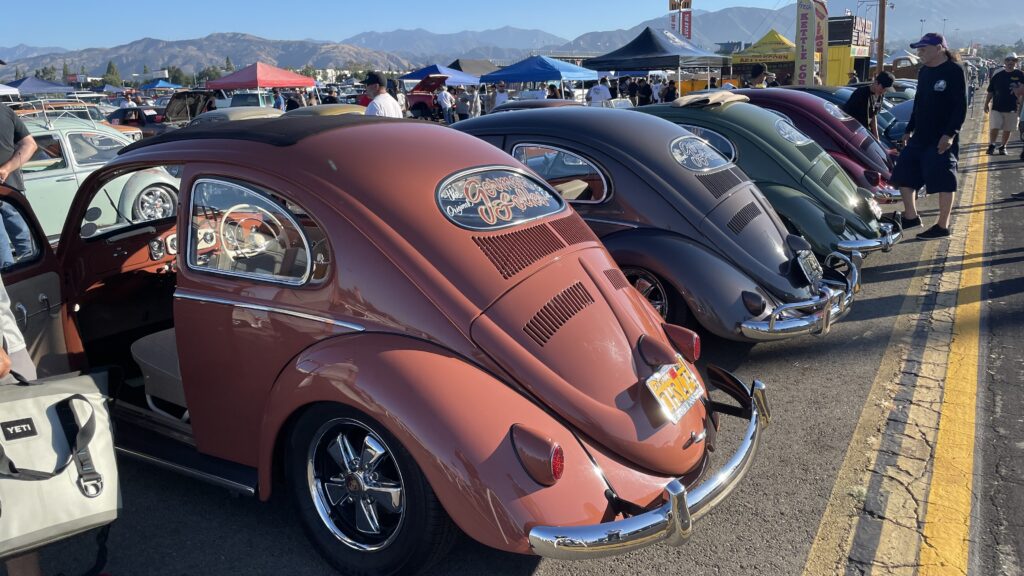 Volkswagen was the featured marque at this months swap meet, and these Cal-Look Oval and Split-Window bugs were just fantastically customized and all finished were done to a very high standard.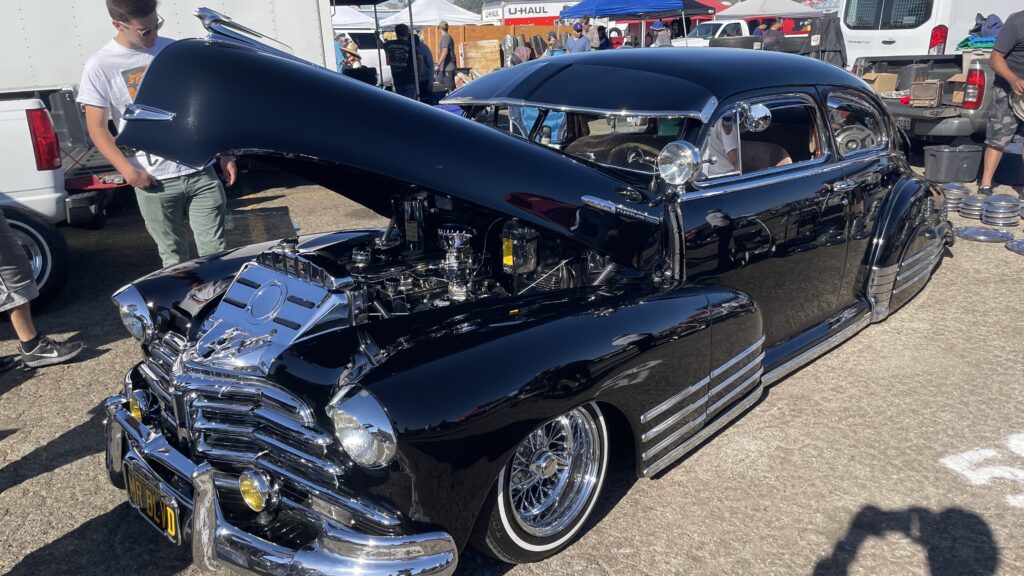 Speaking of fantastic finishes, this 1948 Chevy was probably the most interesting car of the weekend. It was built to a concourse or better standard, everything in the engine bay was chromed (As you would have seen a lot in the 60's in Southern California), and it was outfitted with period accessories galore.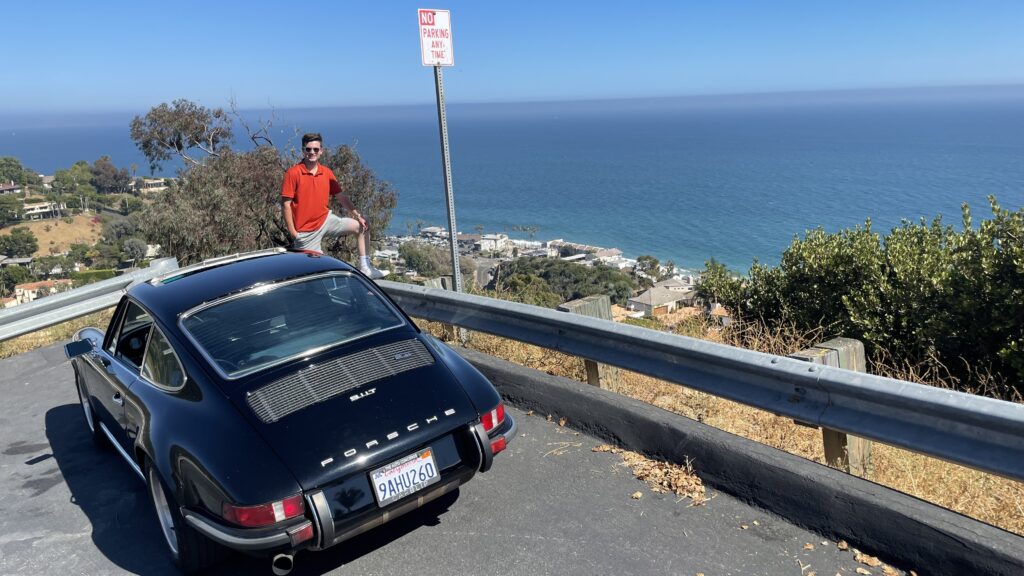 I'm really enjoying the work I am involved with at Gooding, and the exposure to this part of the vintage automotive world. I have linked a video below which shows some fun driving roads and and gives a guide to things you will need and practices you'll want to put in place when daily driving a sports car in a place like LA. I am always looking to buy Vintage Sports and Racing cars, please email me at cameronsluther@gmail.com.