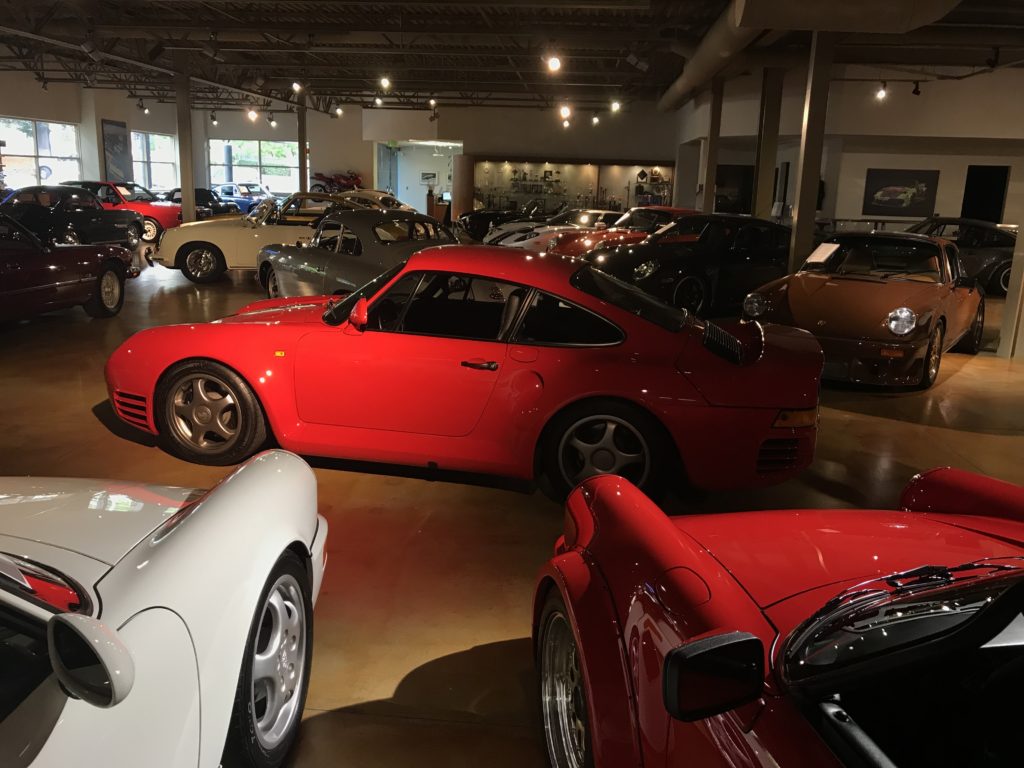 On the way to the Monterey Car Week we made a stop in Scotts Valley, California while traveling from San Francisco to Carmel. Canepa is known around the world for restoration, race preparation, and sales of fine european sports and racing cars. Seen in this photo is a 959 finished in guards red. Bruce Canepa the owner, along with Bill Gates, was a large proponent of convincing the US Government to allow the importation of the 959 under show and display laws.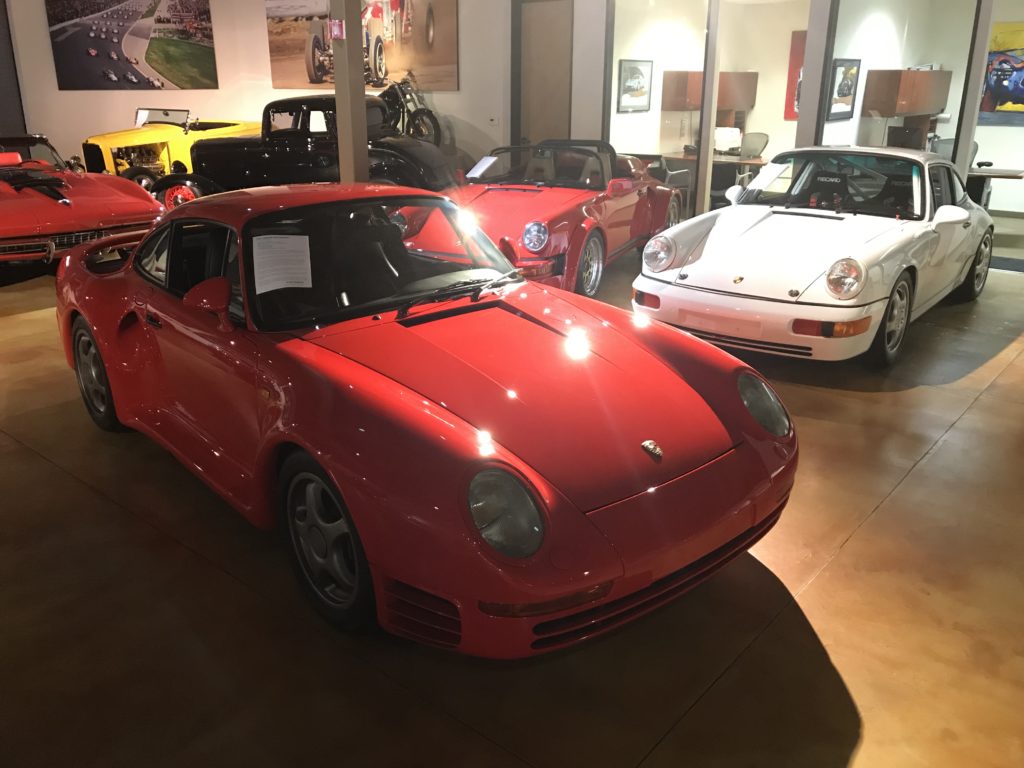 Heres another angle of the 959. In the background there are a few Porsches which are very interesting. On the right is a 964 factory cup car, and on the left us a very special build done by Canepa. It is a G body Speedster customized with 934 flares, center lock BBS wheels, and coolest of all is the engine, it is out of a 962 Porsche factory race car. This makes this "962 Speedster" an absolute monster.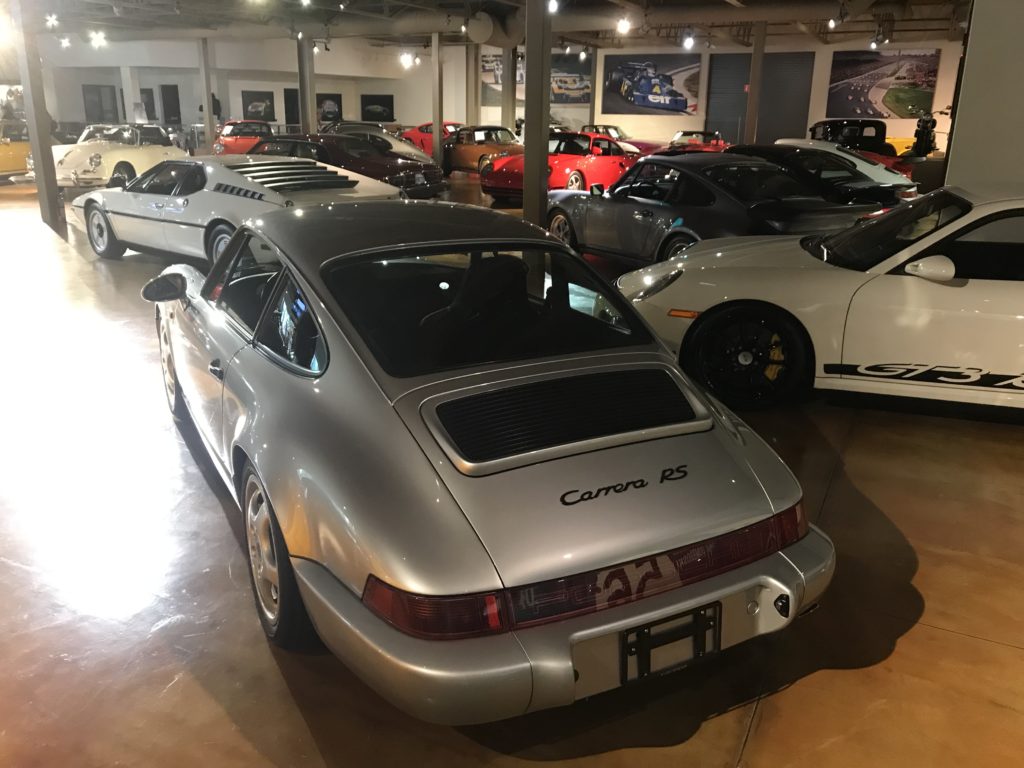 Here is the 964 Carrera RS. It is lighter and faster than the standard Carrera 2, and was popular at the Nurburgring when it was new. It was only available outside of the United states, but since they were produced many have been imported. Here in the US we got the RS America, which was lighter but not any more powerful. Behind it is a 997.1 GT3RS and a 1 owner BMW M1.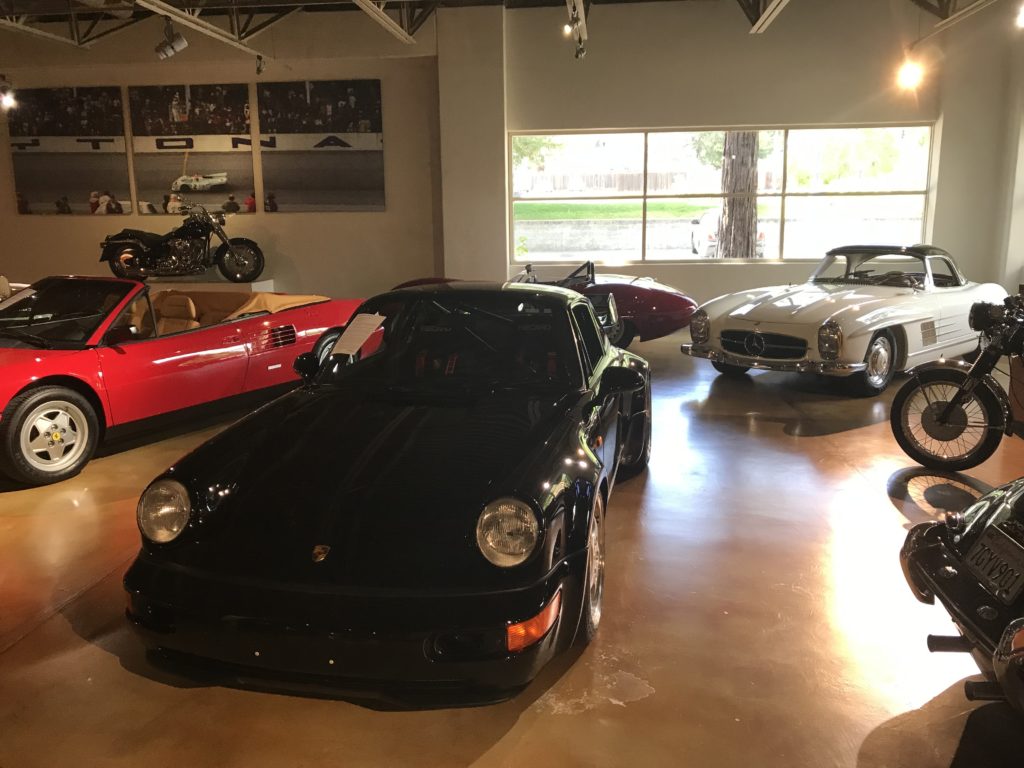 Here is the the 964 Carrera RS 3.8, which got the M491 Turbo Look option. Behind is a Mercedes 300 SL roadster with US spec headlights, a Lister-Jaguar racer, and a Ferrari Mondial Cabriolet.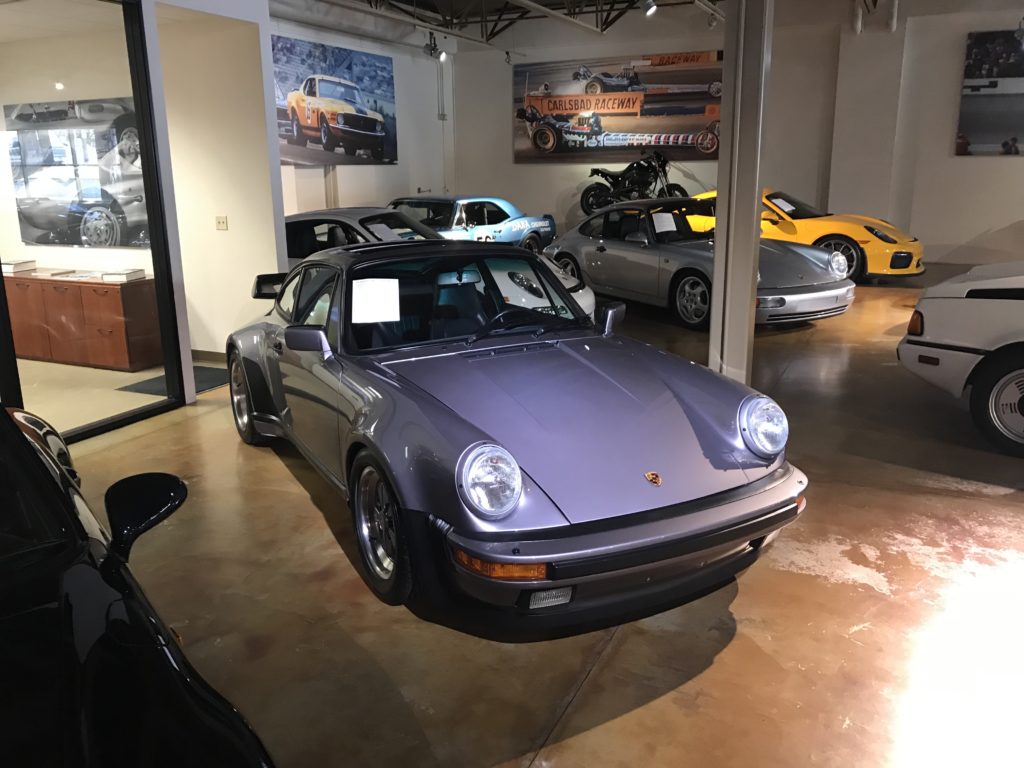 Here is a Porsche 930 turbo (intercooled car), finished in PTS color. Seen behind is a Camaro Trans Am Racing series car and a Cayman GT4.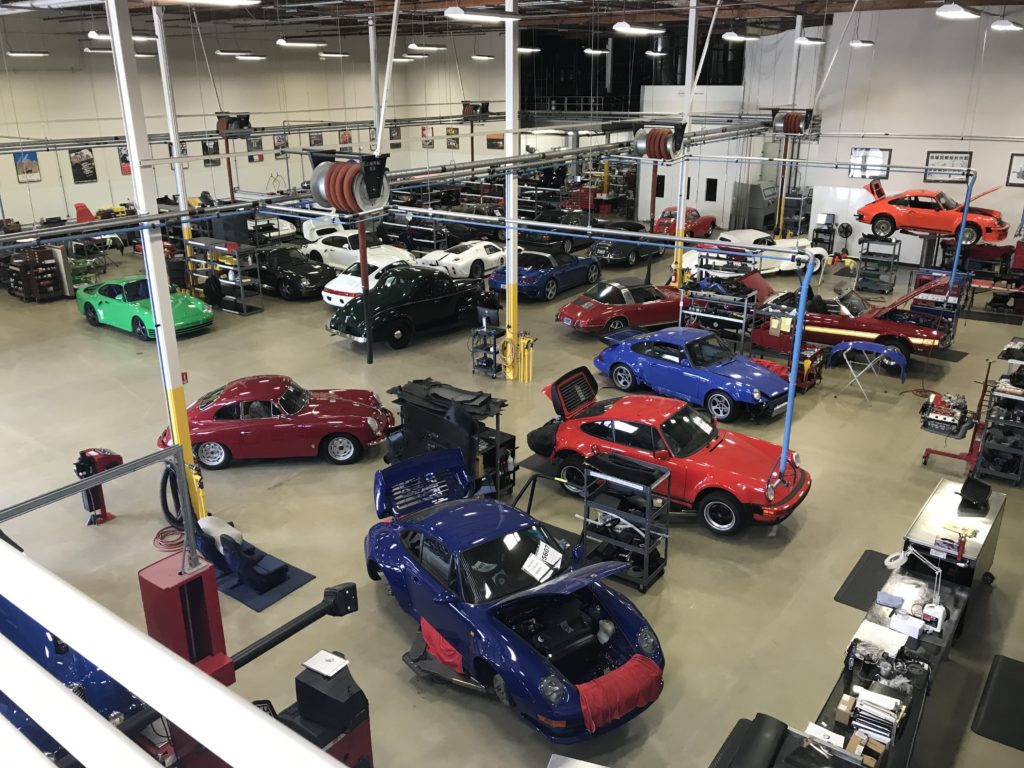 The restoration shop at Canepa is full of interesting Porsches and other things. Starting from the right, a 934 street legal car being prepared for Jerry Seinfeld(orange car on the lift), a blue Ruf CTR, a red F body 911S Targa, a 991 Targa by Ruf, a white Mk. 4 GT40 owned by the Shaughnessys, a red 930 turbo, a white 993 Carrera s, and a red 356 Carrera coupe. In the background is three 959 SC's. The 959 SC is a standard 959 which is restored by Canepa with an upgraded engine and interior with more leather features. In the foreground is a 993 GT2RS Evolution. Its based on the 993 Turbo but has bigger turbos, a lightened body, and bolt on flares to house wider wheels.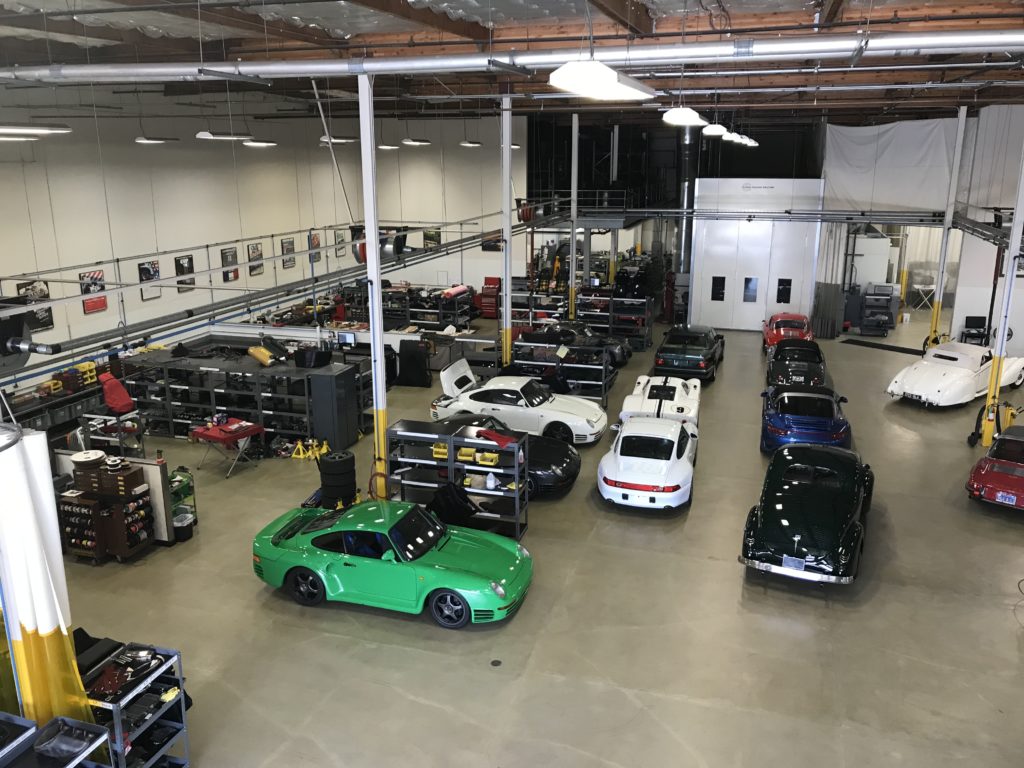 Here is another angle of the shop which shows more of the lineup of 959 SC's in final assembly. The closest car which is finished in Viper Green was being done for David MacNeil of WeatherTech.
One thing which sets Canepa apart from other restoration shops is their level of expertise and organization while conducting mechanical rebuild and other restoration projects. Here you can see this Ferrari 512 Berlinetta Boxer, which appears to be receiving a full engine rebuild. All the parts are played out neatly on the tables and you cannot see a spec of dirt anywhere.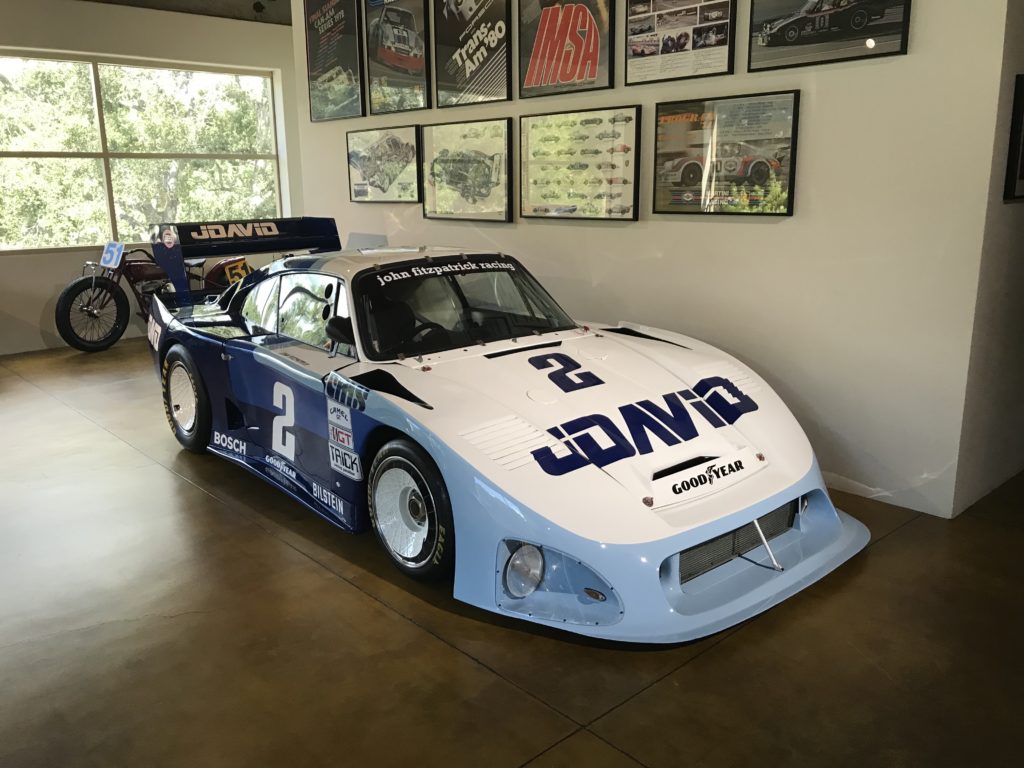 Here is the John Fitzpatrick Racing Porsche 935 seen in Canepa's museum. It is powered by a turbo charged air cooled flat six.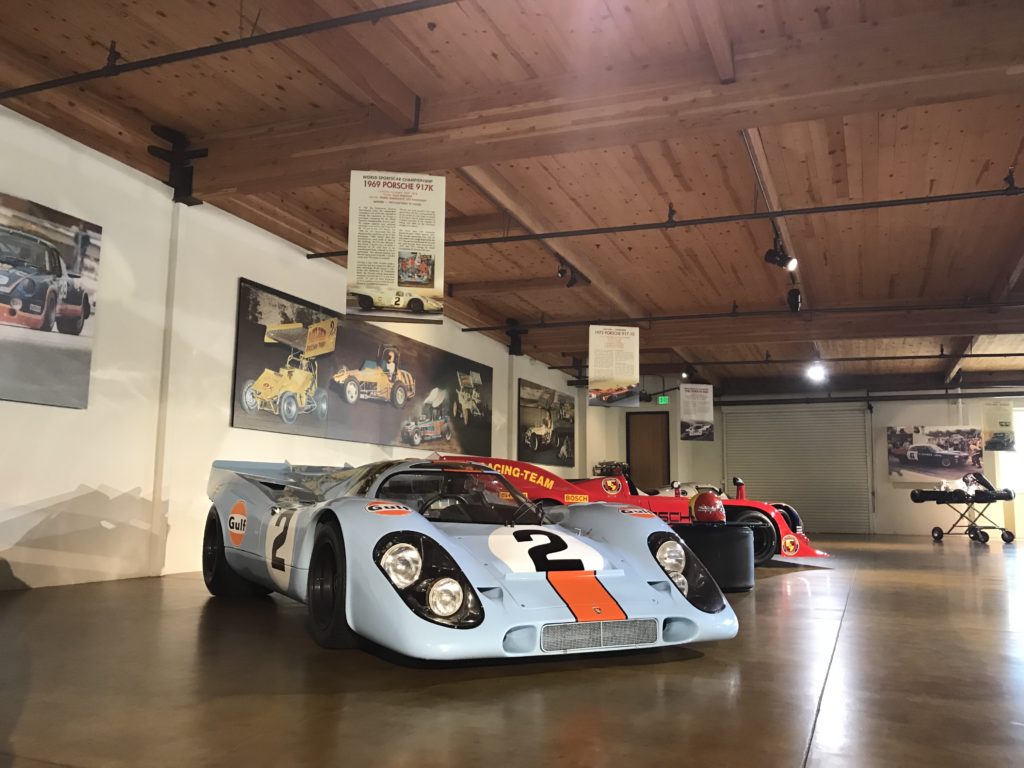 Here is a 1969 Porsche 917k finished in the Gulf Racing livery. These cars were raced to success at the 24 Hours of Le mans. They were also featured in Steve McQueen's film Le mans.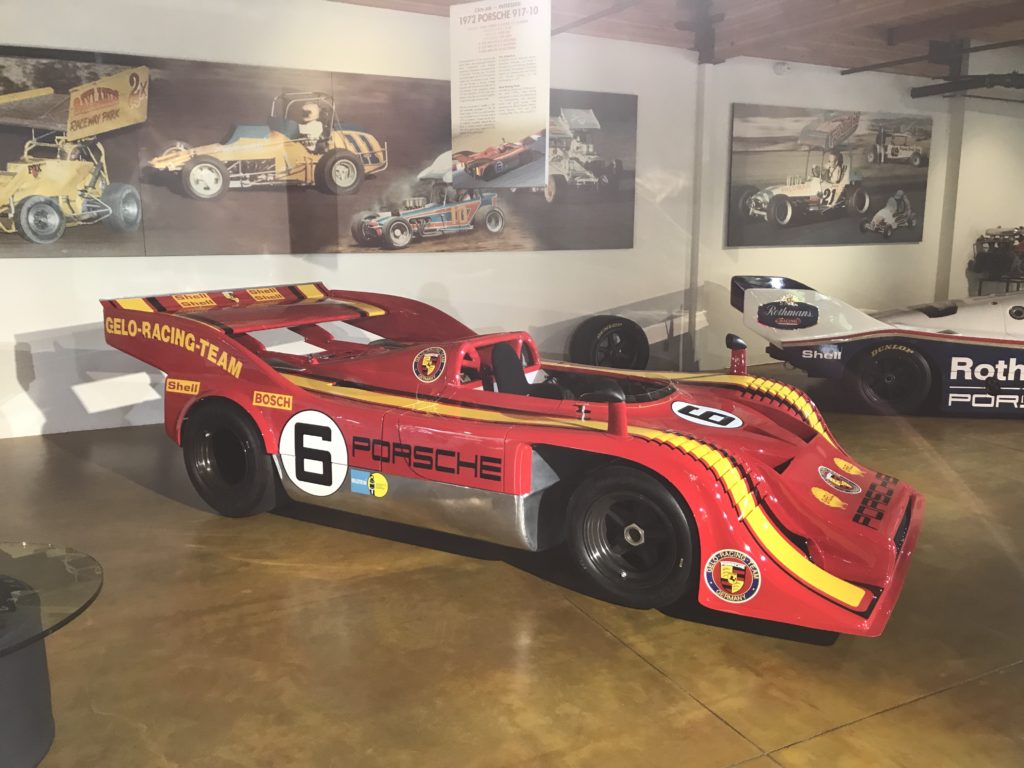 Here is a Porsche 917/10. These cars had the same chassis and basic motor construction at the 917k but feature an open cockpit body for the Can-am racing series and two turbos connected to the air-cooled flat 12 which propels this race car at 1100 horsepower. Racer and mechanic Mark Donohue was intricate in developing this vehicle with Porsche.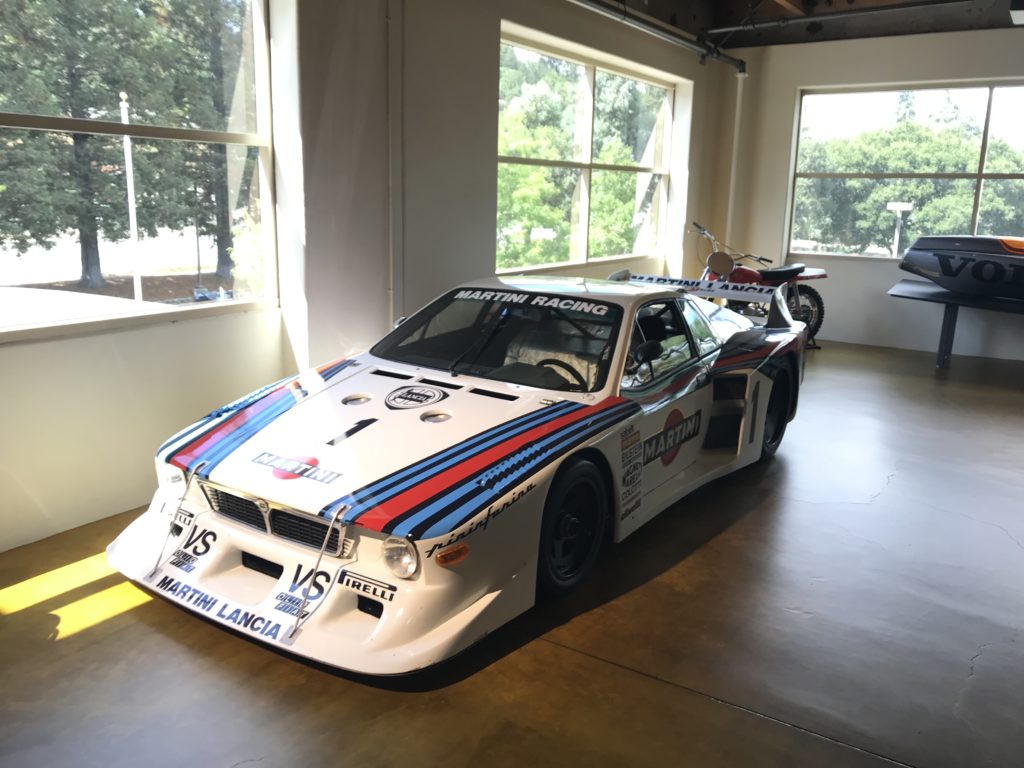 Here is a 1981 Lancia Beta Montecarlo Turbo, which was built to try and compete with the for-mentioned Porsche 935, which was ultimately more successful.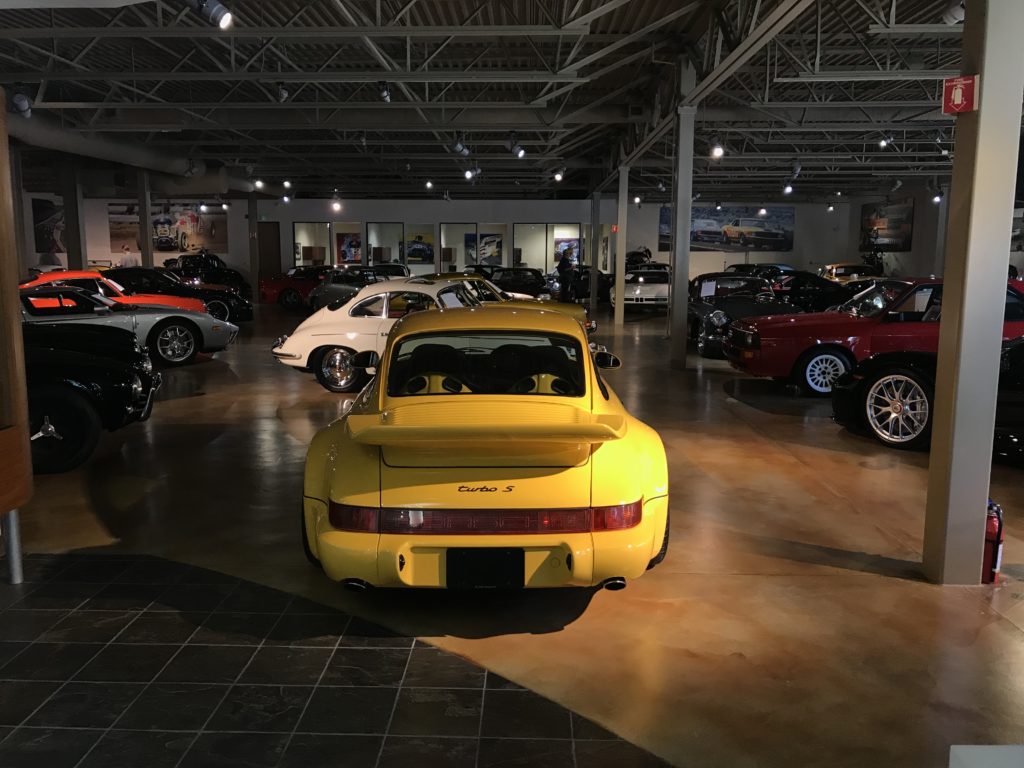 Here is one of my favorite cars in the Canepa showroom was this 964 Turbo S 3.6. This was the last iteration of the classic 911 silhouette. This car looks particularly great in yellow and has some really neat options.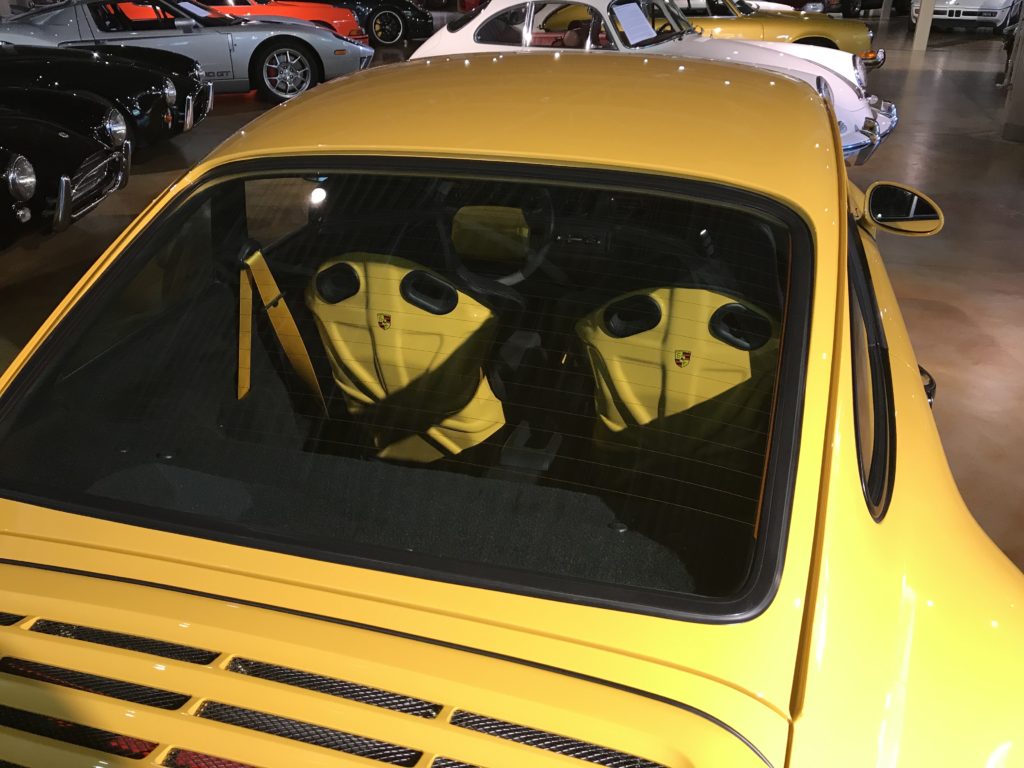 As you can see in this photo the car has color matched hard back seats and color matched seat belts.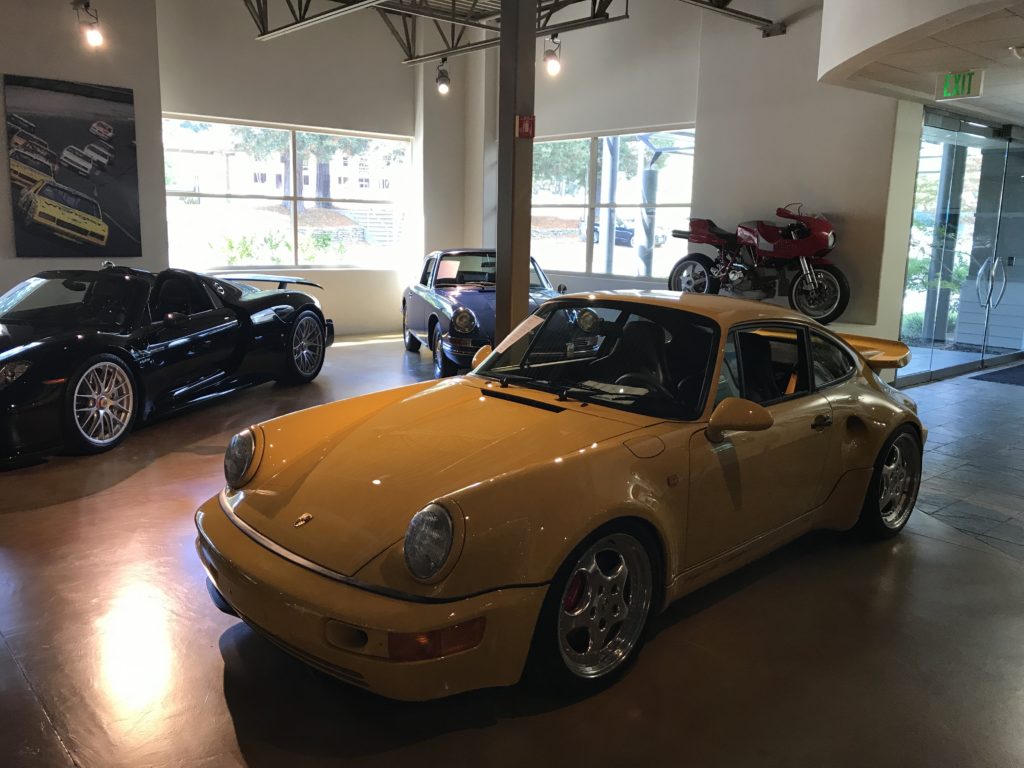 For me there is just something about the 964 wide body on the turbo and especially this car with euro front fenders with amber side markers, and being that this car is a Turbo S it has air inlets on the rear fenders. This car has 3 piece speed line cup wheels which give it an awesome early 90s motorsport look.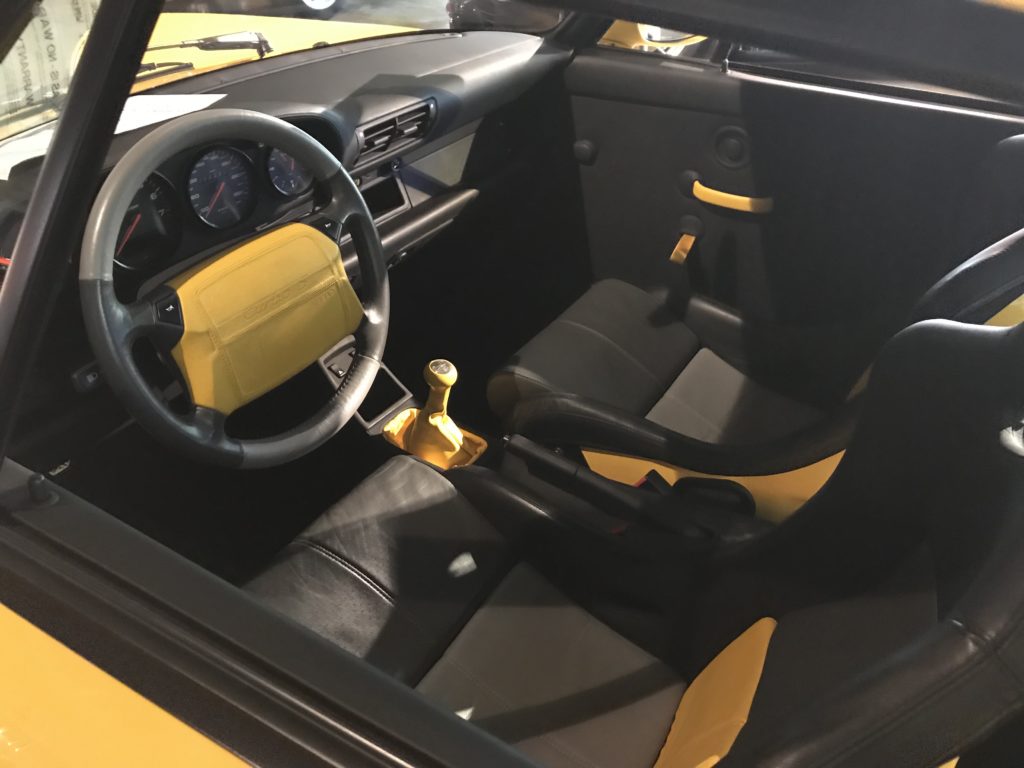 And the interior gets even better. There are 3 colors which dominate the interior, yellow, black, and grey. Yellow can be seen on the airbag, shift boot, and door cards. Grey can be seen on the seats and on the steering wheel.
A big thanks to Canepa for opening it's doors to the public for us Porsche fans to see the incredible facility!
Here is a Youtube video covering the visit.