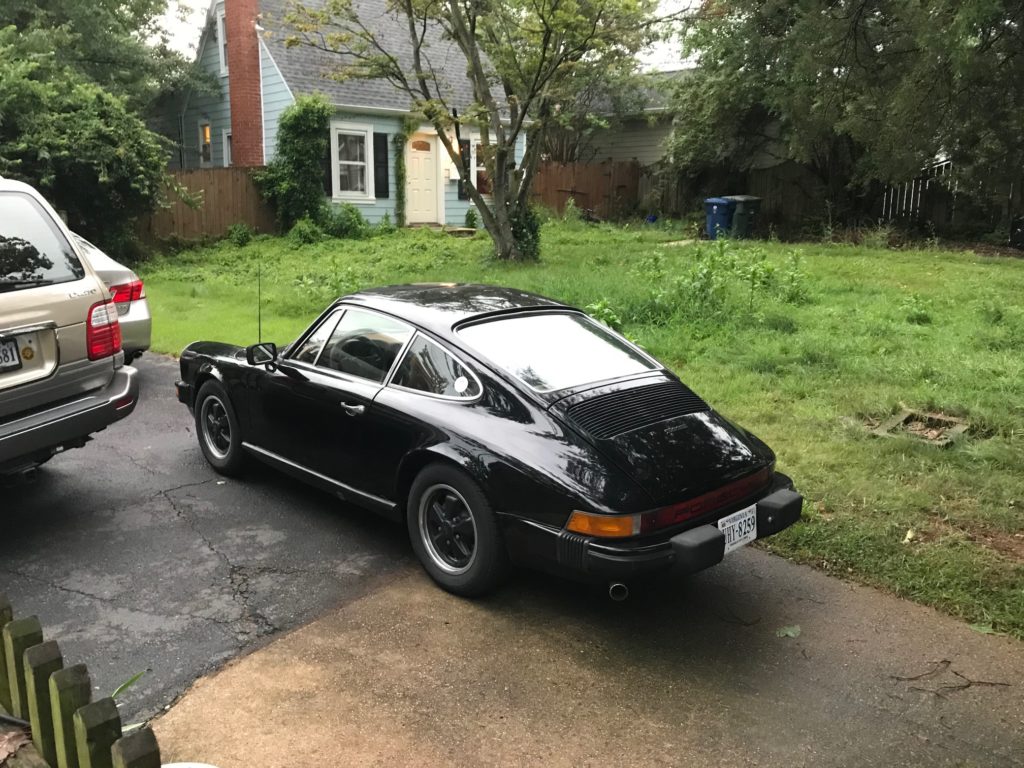 Over the Summer I have been getting this 1977 Porsche 911S back on the road. My plan when I bought the car was to make it roadworthy in order to drive around in college in McPherson attending the Automotive Restoration Program. It is a factory Sepia Brown final year S which I bought from the 3rd owner, who had owned the car since 1989, last December. The 911 was stored inside the owners garage for twenty years and needed quite a bit of bringing back mechanically..more on that in a future blog.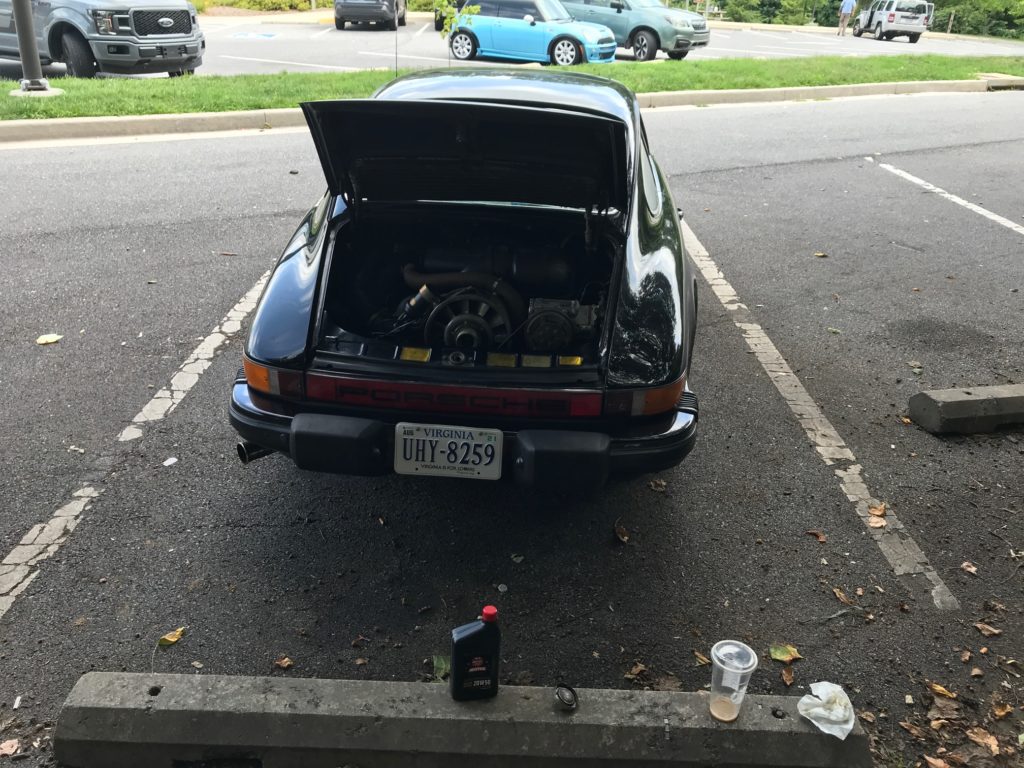 My trip from Virginia to Kansas was conducted over three days with stops in Columbus, Ohio and St. Louis, Missouri, with some vintage car related stops along the way. Above, I stopped at the first stage of the Blue Ridge Mountains in order to let the car cool down a bit and check the oil level. It was late August at the time and as it is a 77 S there is no front mounted oil cooler, so it didn't love the heat especially in the mountains with their thin air.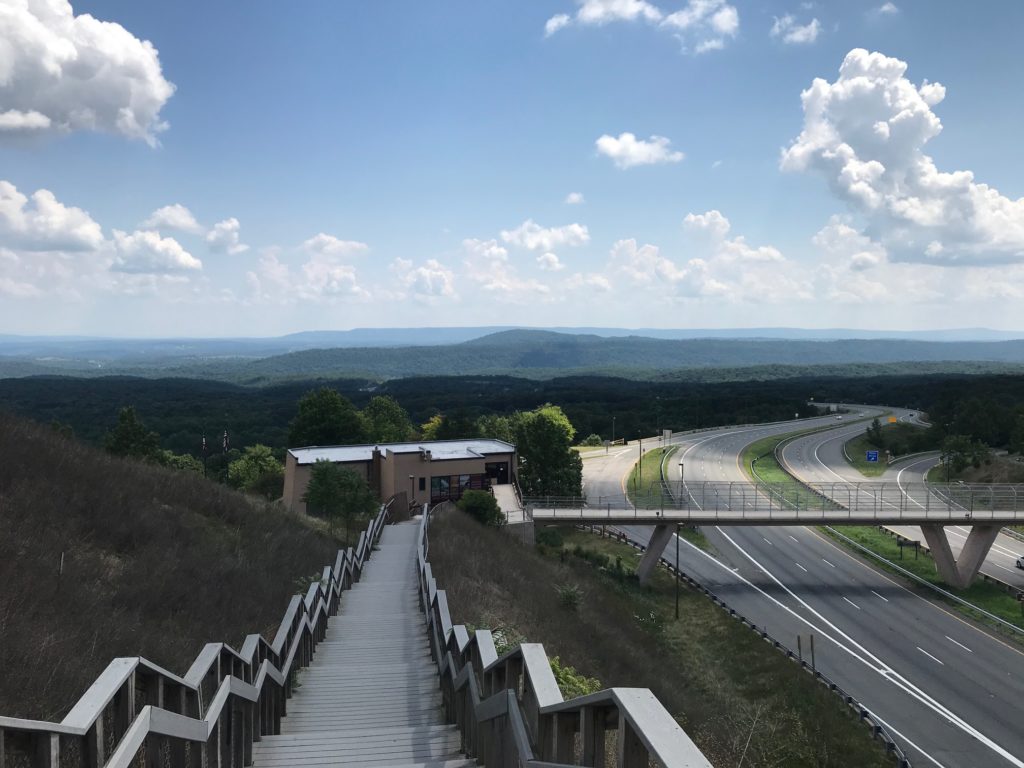 The benefit of going on this route was the picturesque views, both from the drivers seat and many scenic stops. I really enjoyed the duality of the 911 both as a capable sports car and usable road trip highway car throughout this trip.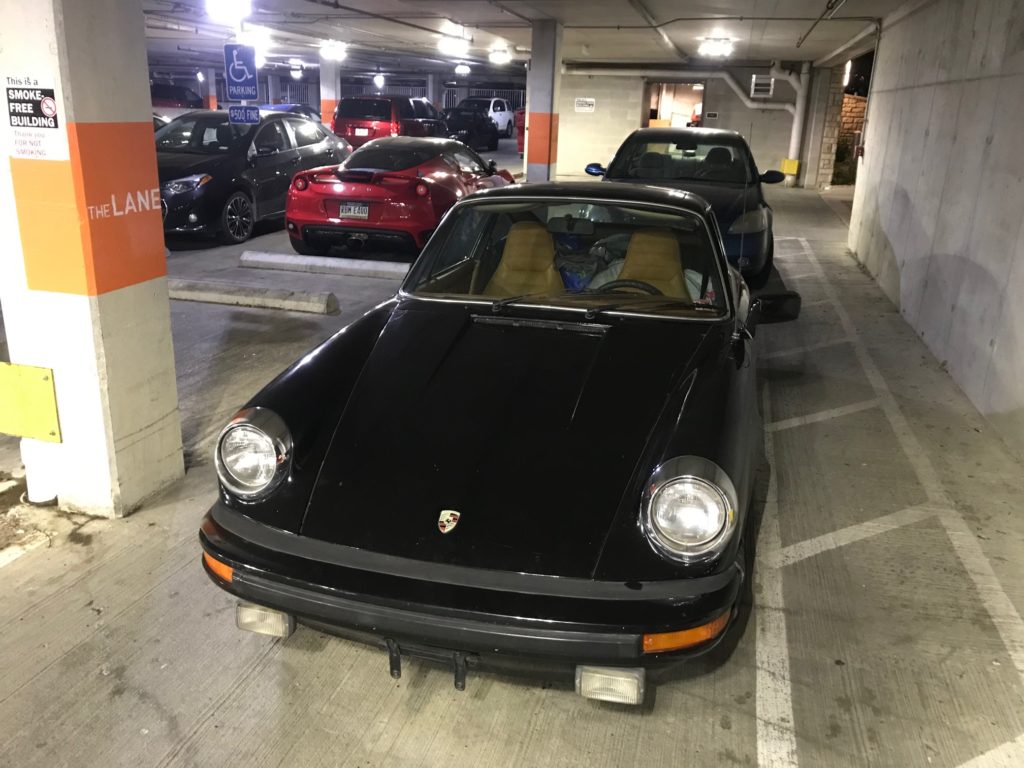 At my stop in Columbus I initially parked outside of hotel but decided to move to the garage when I spotted this red Lotus Evora in the background. I swear it wasn't just for the photo op!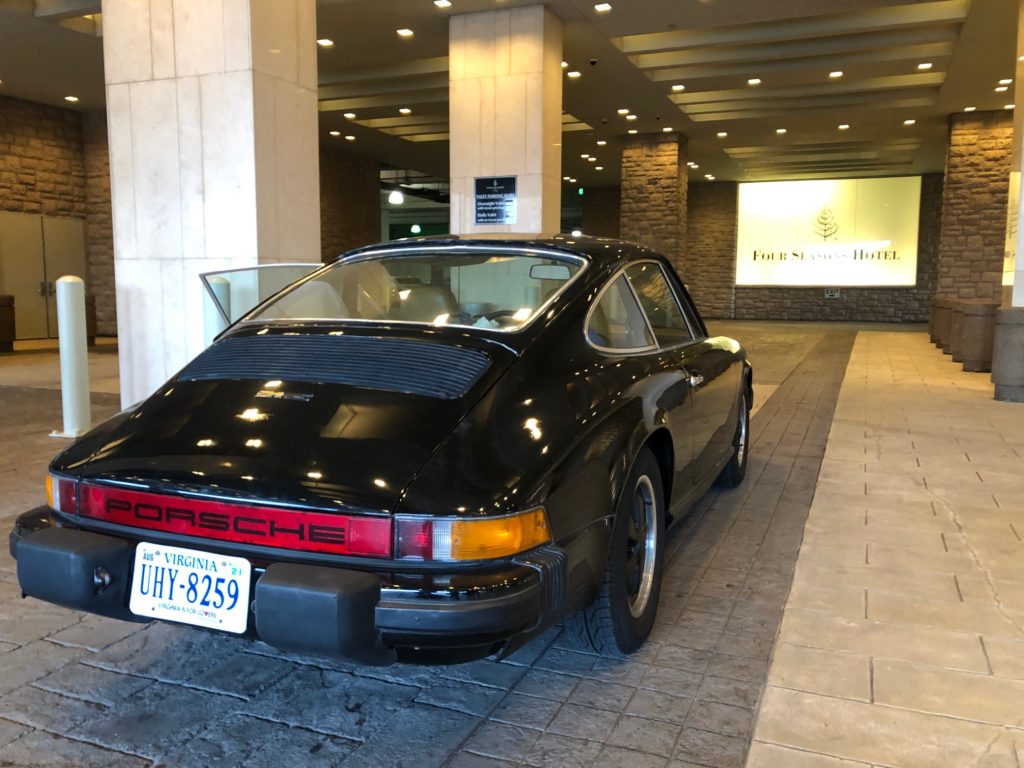 The drive between Ohio and St. Louis was fairly uneventful due to the flat straight roads. Upon arriving downtown my classmate, who was also driving from the East, and I met up and checked in to the hotel and grabbed dinner.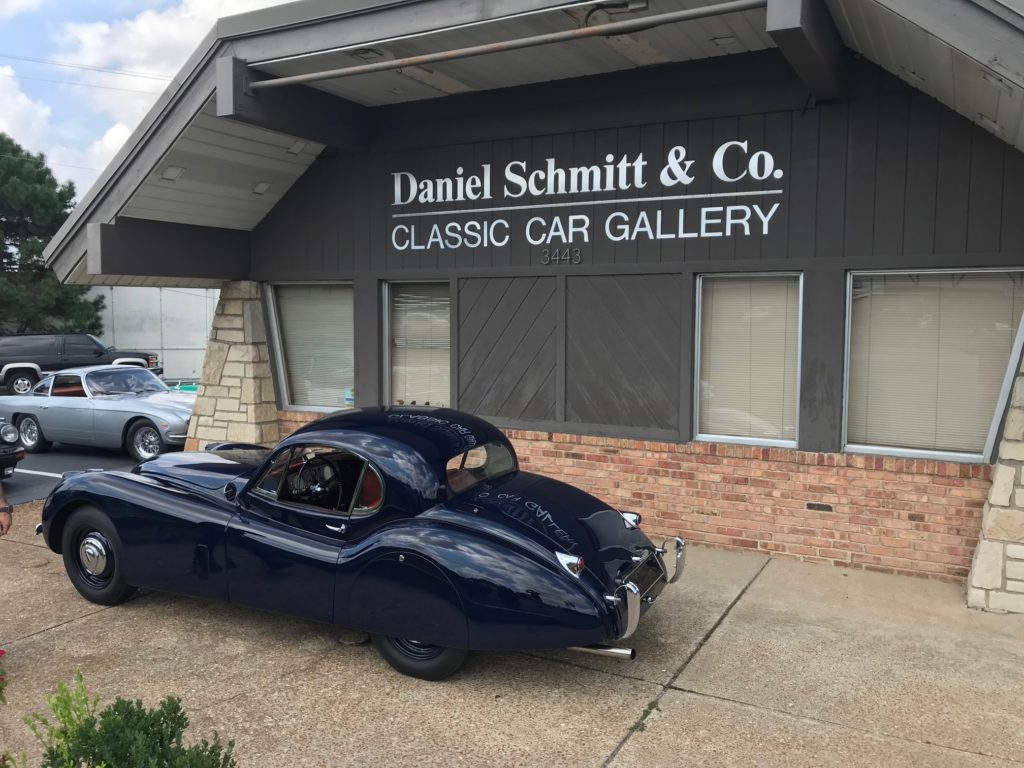 The next day we stopped at Daniel Schmitt & Co. They are a dealer in vintage sports and luxury cars that have been in the mid west for over 40 years.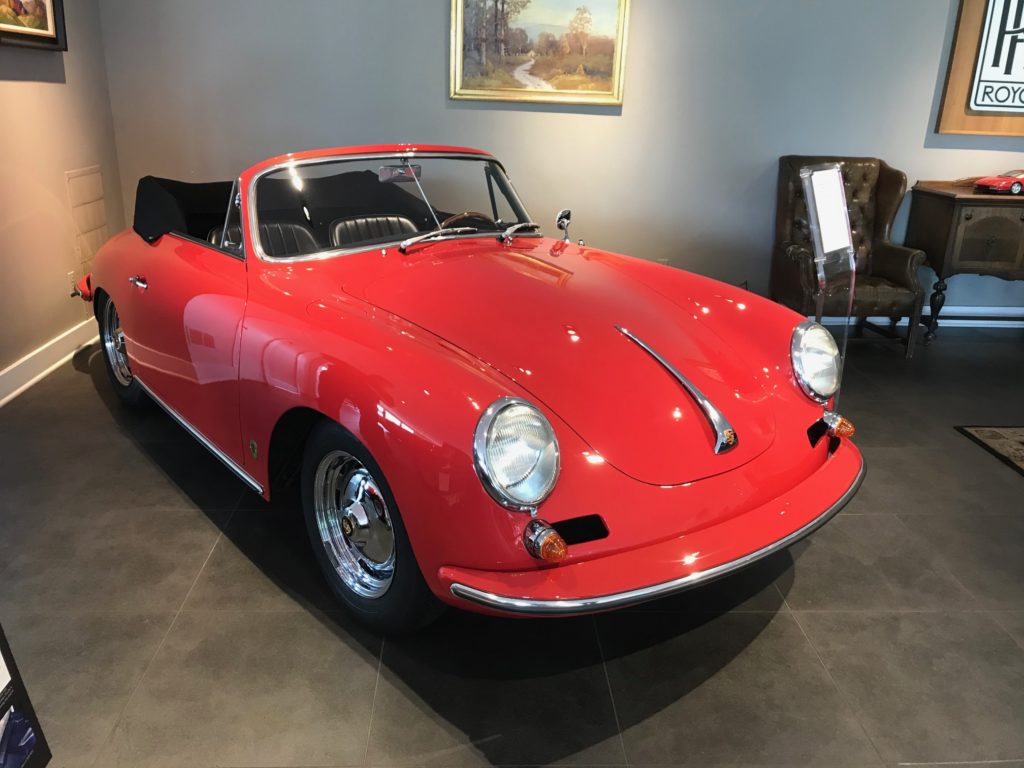 In one of their showrooms sat this stunning 356 Cabriolet, with a twist. This a factory 4-Cam powered Carrera 2. It looked to have a very presentable restoration. These Carreras featured very early annular disk brakes, which the standard pushrod cars wouldn't get until the 356C/SC in 1964.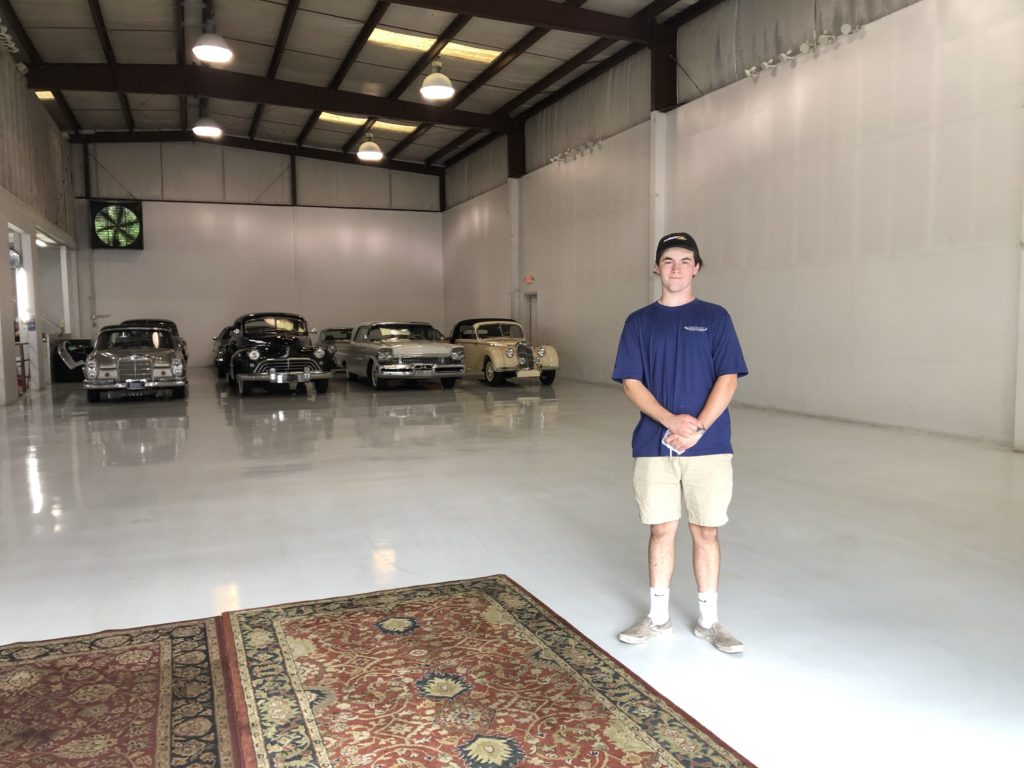 It was really neat to see their showrooms, workshops, and studio. They use this are to photograph cars in their inventory to list them on their website. This is a space which myself and friends see all the time online as the background to pictures of spectacular vintage cars so too see it in the flesh was quite and experience. (My mask was only removed briefly for this photo and was worn the rest of the time that I was there).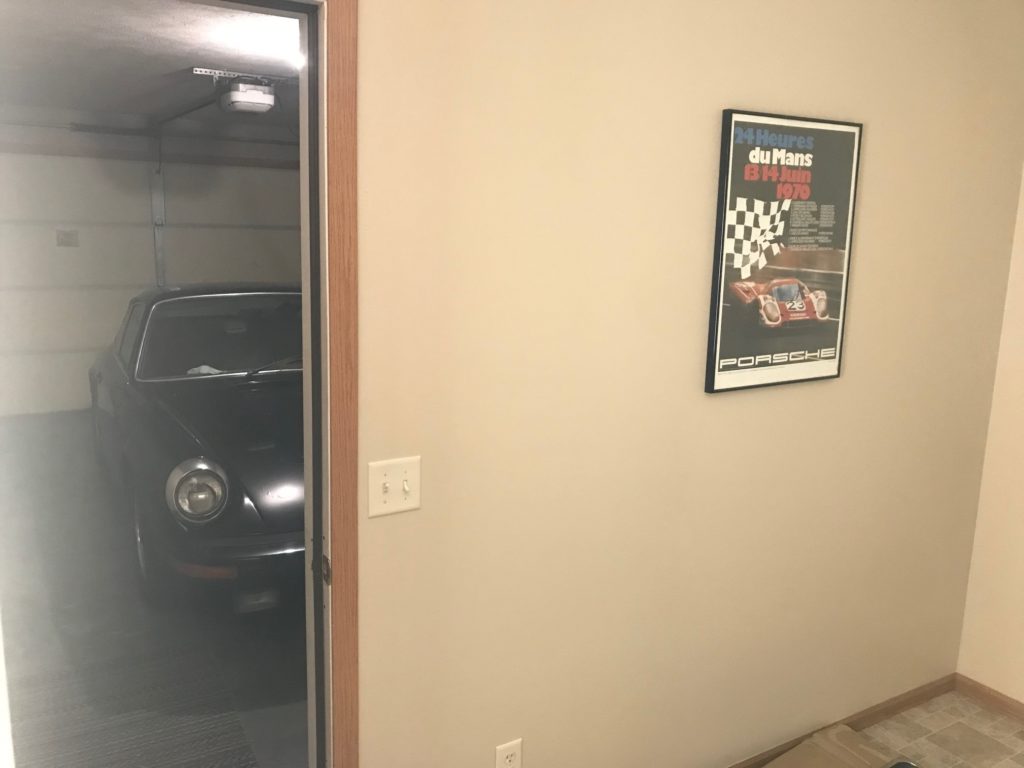 Finally at about 1 am the next morning we arrived in McPherson and started our Fall semester.
If you have a classic Porsche or other interesting sports car I encourage you to shoot me at cameronsluther@gmail.com. I collect and trade in them and love to hear stories about interesting cars and would love to discuss yours with you.
Be sure to check out my Youtube Video of the Journey below.