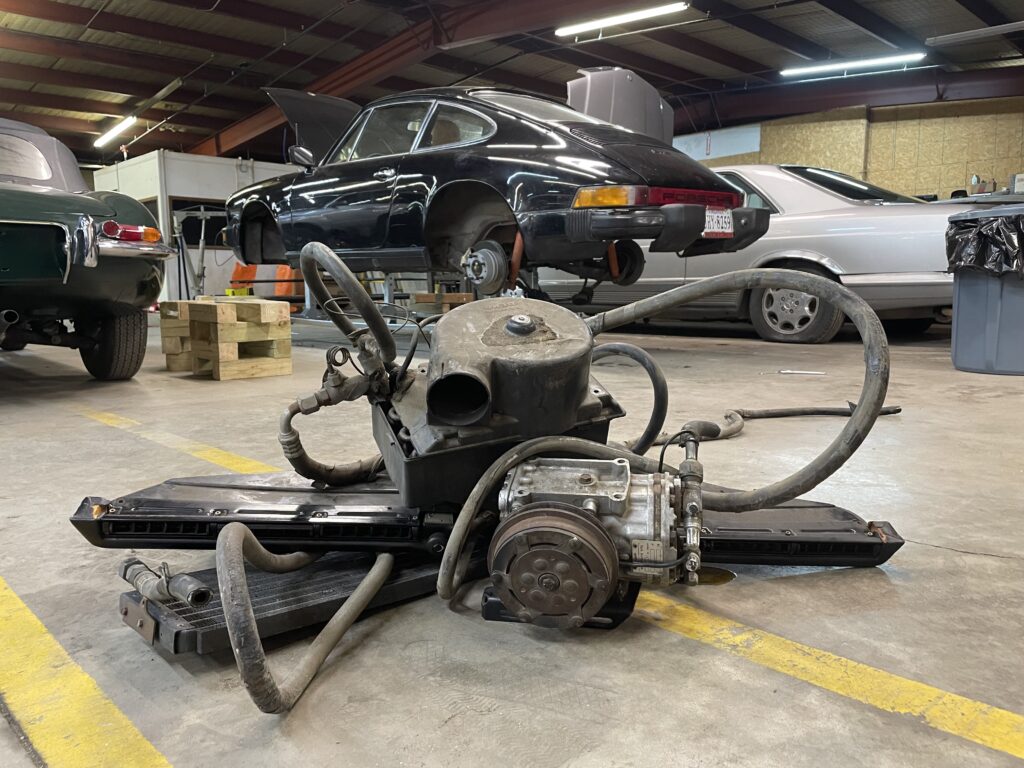 Progress continues on my 1977 911S coupe, and some interesting discoveries have been made. As I have been going through the process of disassembling all the exterior trim, I have been stockpiling supplies to strip and refinish the paint. The second owner of this 911 always referred to its original shade as Sepia, so I never bothered to check the factory color code, stamped into the drivers side door jam, until now. As it turns out, the non-metallic brown offered in 1977 was Bitter Chocolate, or Cockney Brown. With this in mind I had a batch of solvent based single stage paint and primers mixed using the factories color codes. One thing I wanted to do off the bat was to remove all of the air conditioning components. This is a dealer installed unit, and therefore it will remain on the shelf, this will lighten the car a considerable amount and it will present closer to the way it was originally configured at the factory in 1977.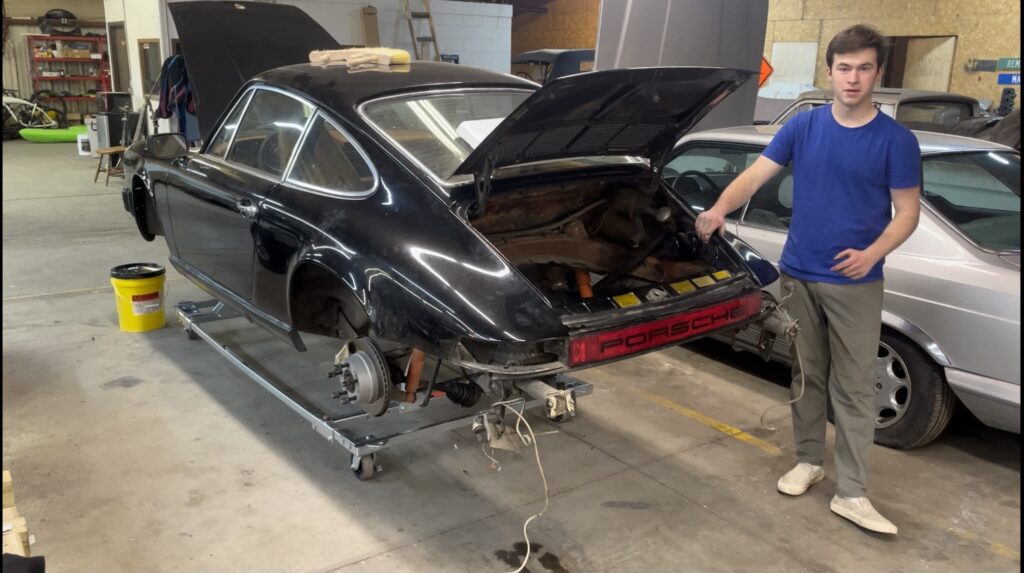 My only experience in G-model 911 trim disassembly prior to this moment was removing the front bumper and lower facia from another 77, an Irish Green Targa for repainting when I was 16 working for Tag Motorwerks. I definitely learned a lot of things about these cars through this process, and the condition of mine in particular. Lots of trim needs to be refinished, repaired, or replaced, but I didn't get into this project to complete it to a standard less than that which I am capable of, so it will be done correctly no matter how long that takes me.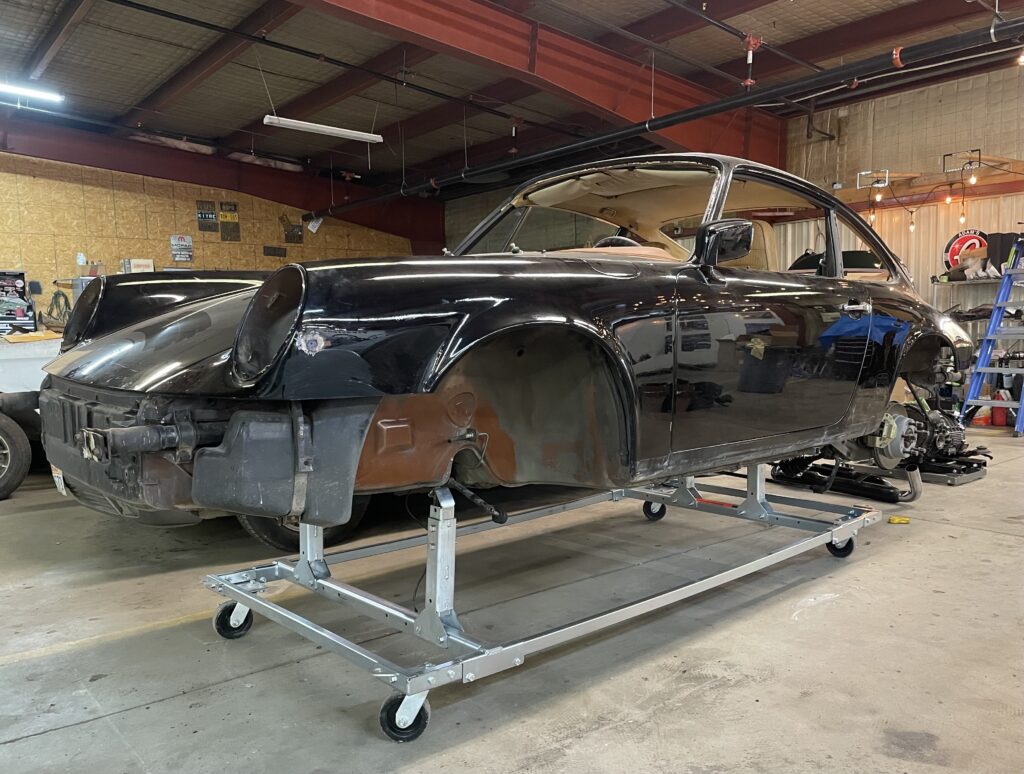 Another positive surprise was the abundance of areas which, when cleaned up, reveal factory Chocolate paint. These included the inner fenders as well as the engine bay, and certain sections of the door jams and window frames. I did find a few minor areas which need metal work related to isolated rust and small damage, but nothing which can't be fixed.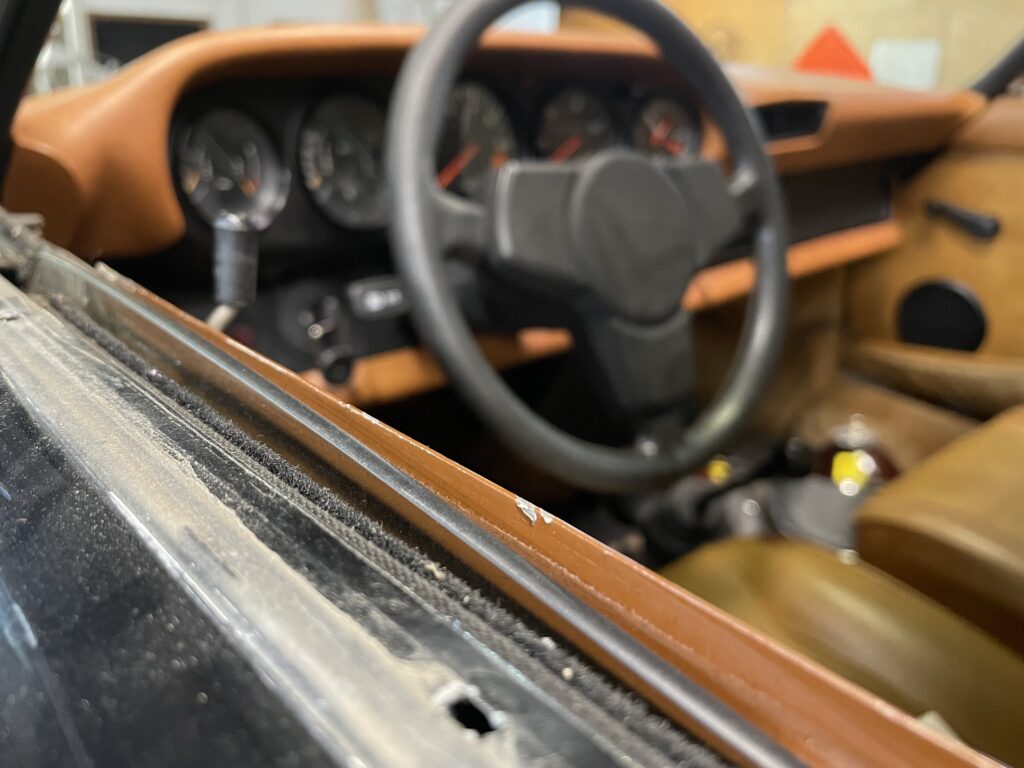 The next steps will be to remove the sunroof and other small components prior to masking all openings and chemical stripping, which I was originally going to do to the floors as well, but will now be leaving them alone because of the level of originality which they exhibit. I have link a Youtube video below documenting the process. If you have a similar car I would love to hear its story and I am always interested in purchasing vintage sports and racing cars, so email me any time at cameronsluther@gmail.com.