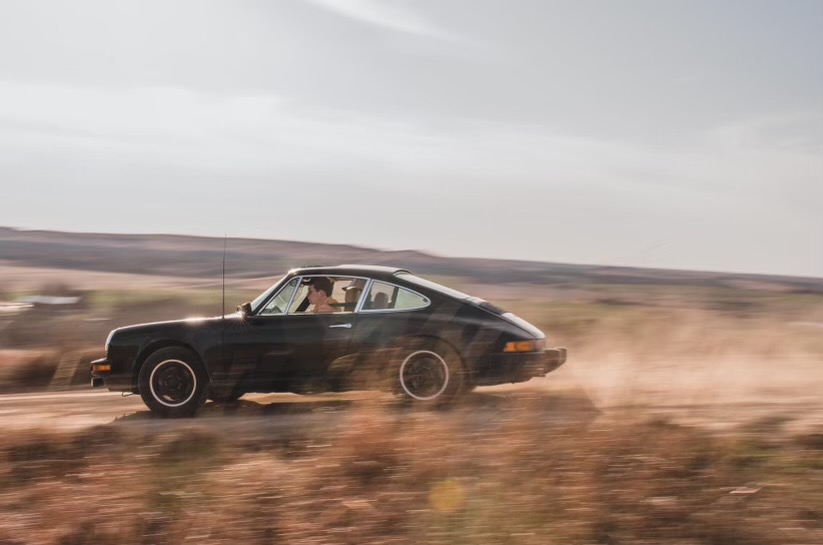 This is my 911, it's a 1977 Porsche 911S coupe which was finished from the factory in sepia brown with a cork full vinyl interior. It is a US spec car, although it was fitted early on with European specification heat exchangers and amber Euro taillights. I fitted Bosch H4 headlights and a Bursch sport muffler, as it had a stock style Dansk unit fitted and I am on the hunt for a factory Bischoff 74-77 Euro muffler. What attracts me so much to a 77 is the weight. 77 is the last year of both the magnesium engine and transmission case, as well as the final year of the narrow fender square wheel offset cars. This combination gives the car such a nimble feel.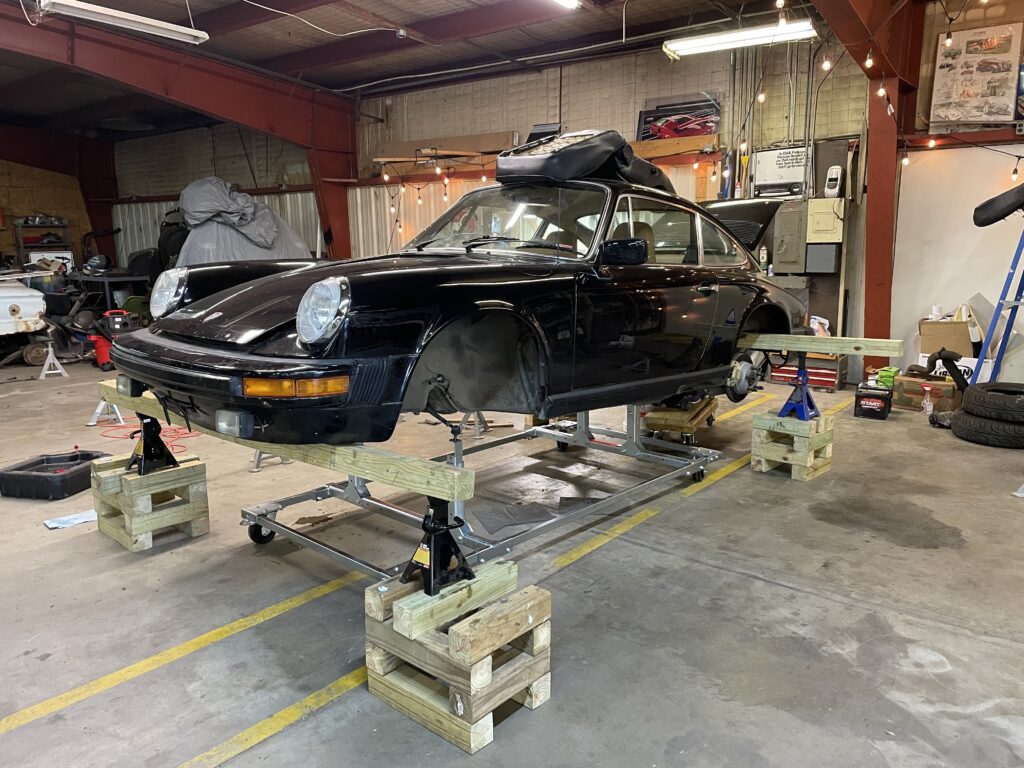 The car had AC installed by the dealer, and as I want it to be configured how the factory built the car, I will remove the unit, document it and shelf it. I chased this car while working in a Porsche independent shop throughout high school, and finally was about to purchase it in December of 2019 while attending my freshman year at the McPherson College of Automotive Restoration. After getting the car running and fixing the brakes I was off! I drove it out to Kansas from Alexandria, Virginia.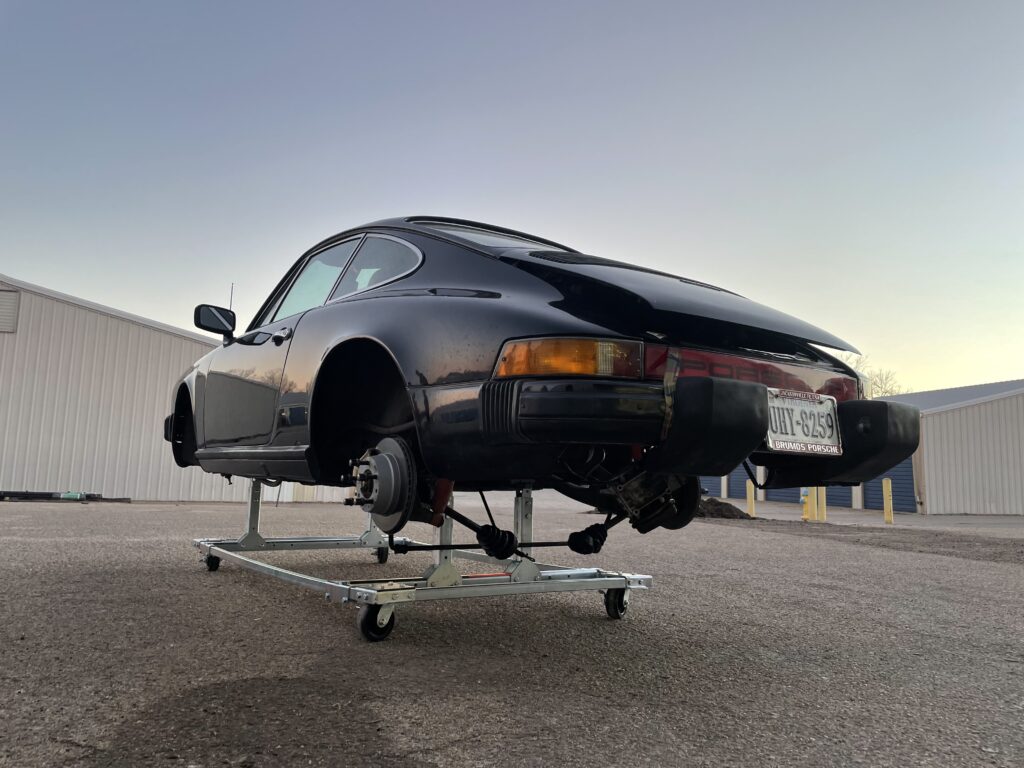 This car means a lot to me because it was owned since 1981 by the man who mentored me and taught me everything I know about working on vintage Porsches. When the time came to pull the engine for a look at the top end, I decided that if I was ever going to return it to its original specifications, the time was now. I don't intend to do anything half way so the body and the whole undercarriage will be refinished in sepia, after being chemically stripped by hand to bare metal. Because of this I decided to acquire a Stoddard Body cart and spent an afternoon with A Lot of help from my classmates, getting it mounted.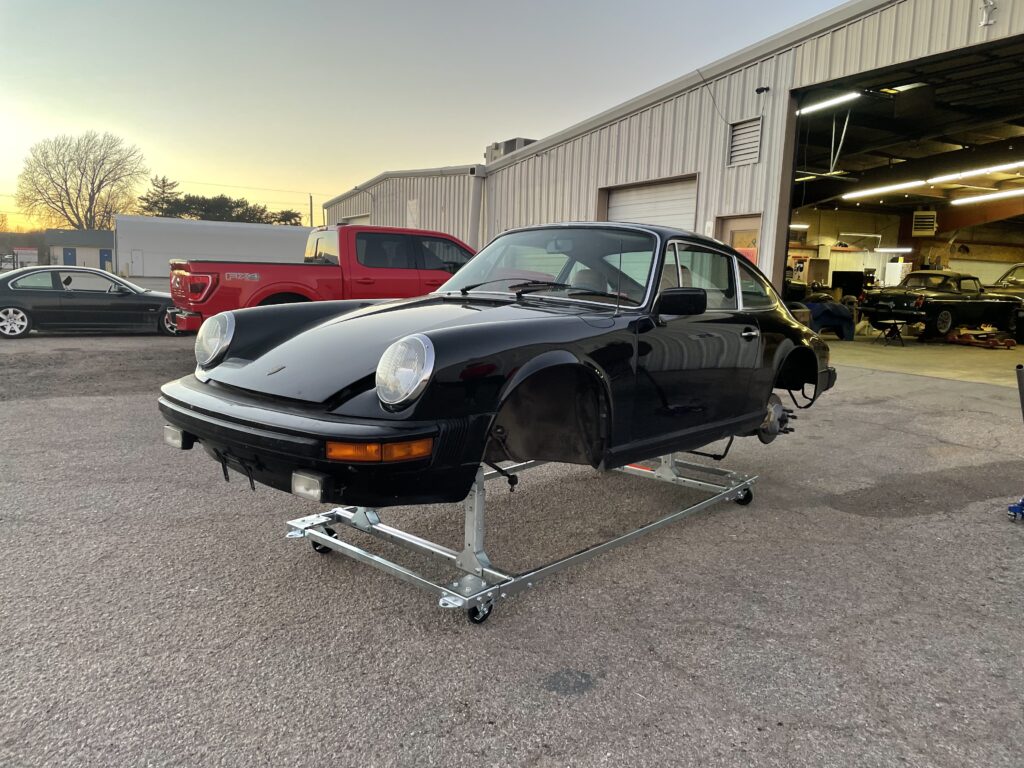 The next steps will be removing all the trim and stripping the body panels, all of which will be documented here through blogs and videos. If you have a car like this or any other interesting vintage sports or racing car I would love to hear it's story. Contact me anytime at cameronsluther@gmail.com Photos courtesy of Mason Duffy and Porsche Club of America.