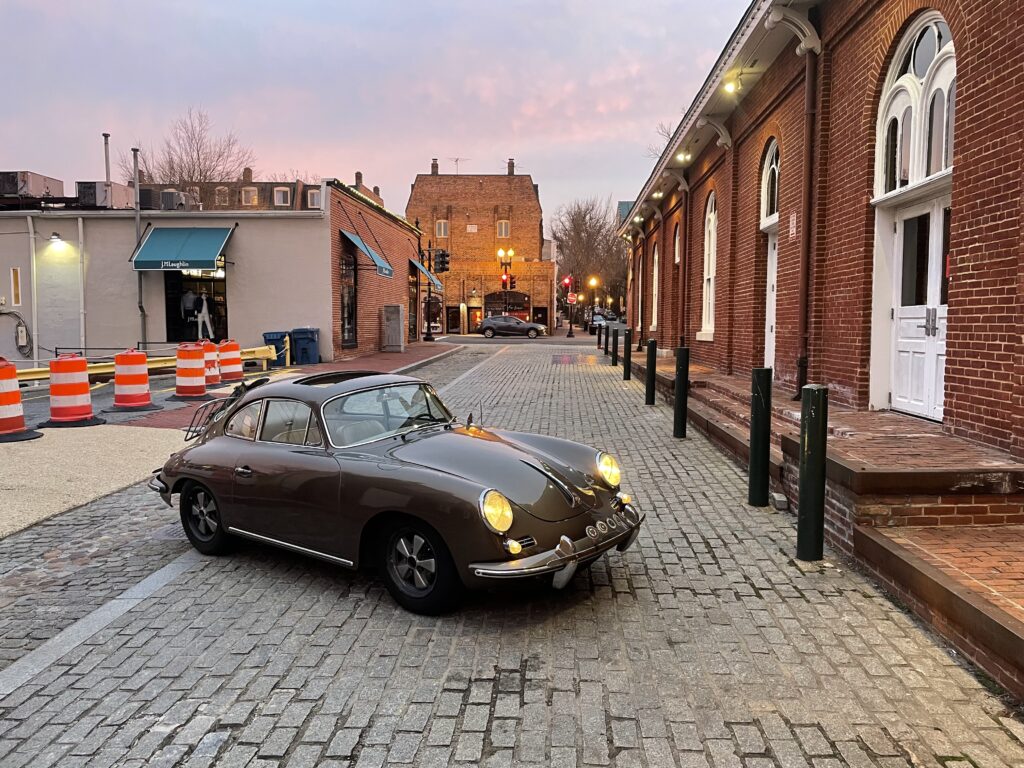 In late March we had a week off of school and I took full advantage of that by going home to work on some of my families cars and getting everything out and exercised. This included the 1965 356SC sunroof coupe which I took to McPherson College my freshman year and for which this website is centered. This car has just the right mix of patina, both original and older finishes, mechanical refinement, and style with the bumper badges, 4.5 inch Fuchs, ski rack etc. Other 356s will be experienced but this will always be the car which I reference as a great driving experience.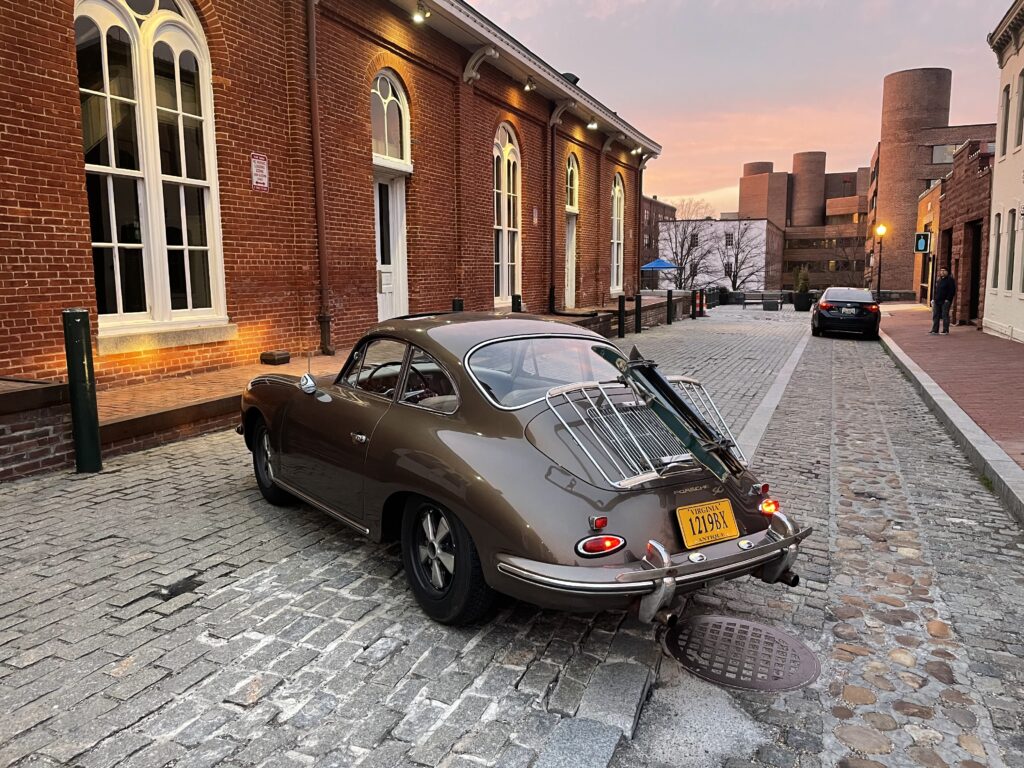 I wanted to do a proper drive in the SC aside from just taking it out and getting it up to temperature. I was on the phone with a good friend from Potomac who suggested I go into Georgetown, DC first thing in the morning for a cappuccino. It was a simple trip like this which led to a whole vintage car adventure. Around 6 I back out of the driveway, taking a detour on the way to M street to be able to traverse the Chain Bridge and snake up Clara Barton Parkway on the way in.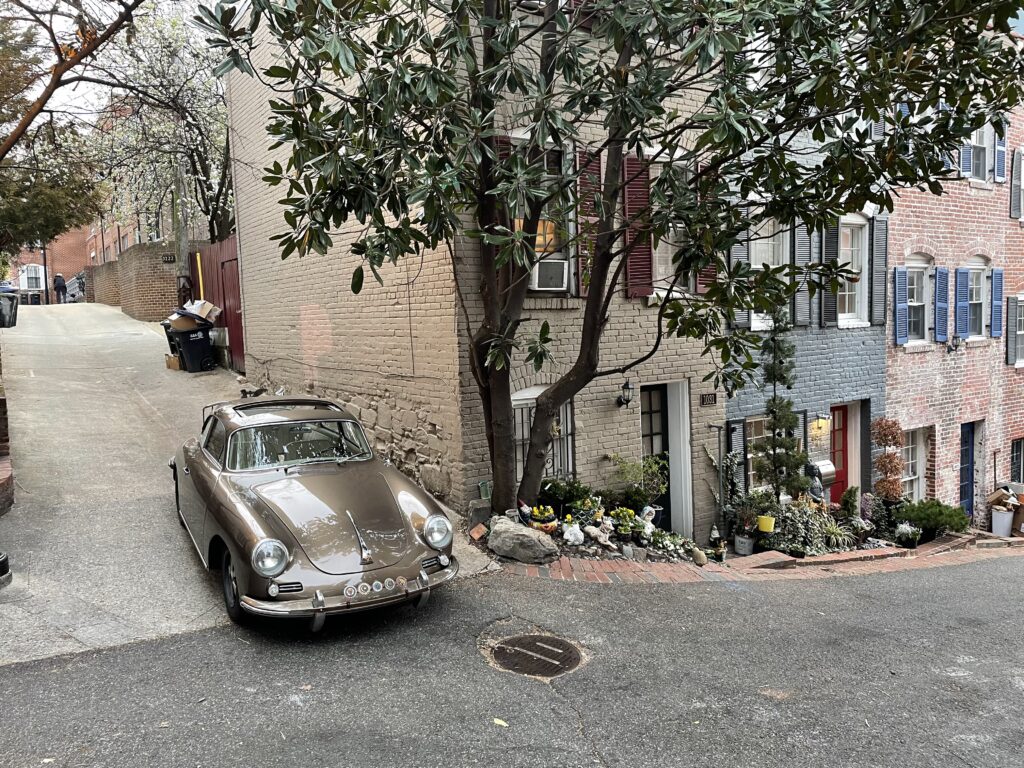 I had so much fun driving into a relatively empty Georgetown, a sight similar to a blue moon, and walking around as the city started to come to life, that when my Father and I were taking out our Irish Green 77 targa later in the week, we decided to do the same thing.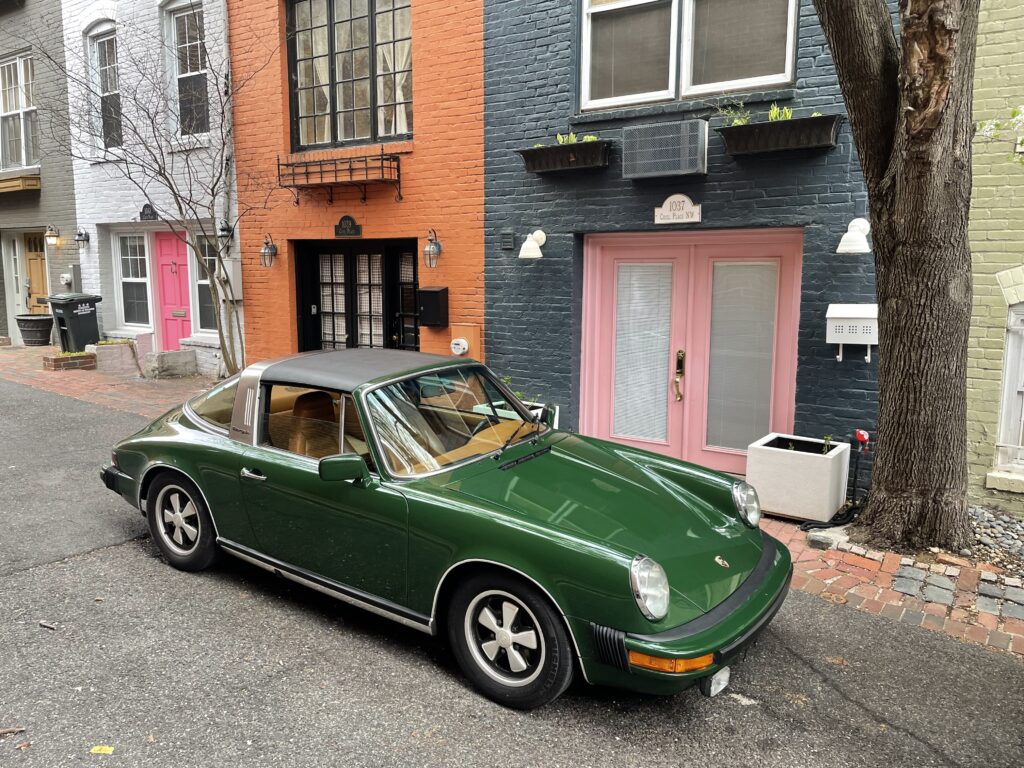 One street I enjoyed in particular was Cecil Place. It stems right off off the C&O Canal so I spotted some of its picturesque homes while sitting on the front patio at Blue Bottle. It is an interesting spot as its a quiet little neighborhood right in the middle of one of the busiest parts of Georgetown. The blooming cherry blossoms and bright colored store fronts certainly provided a nice photo opportunity.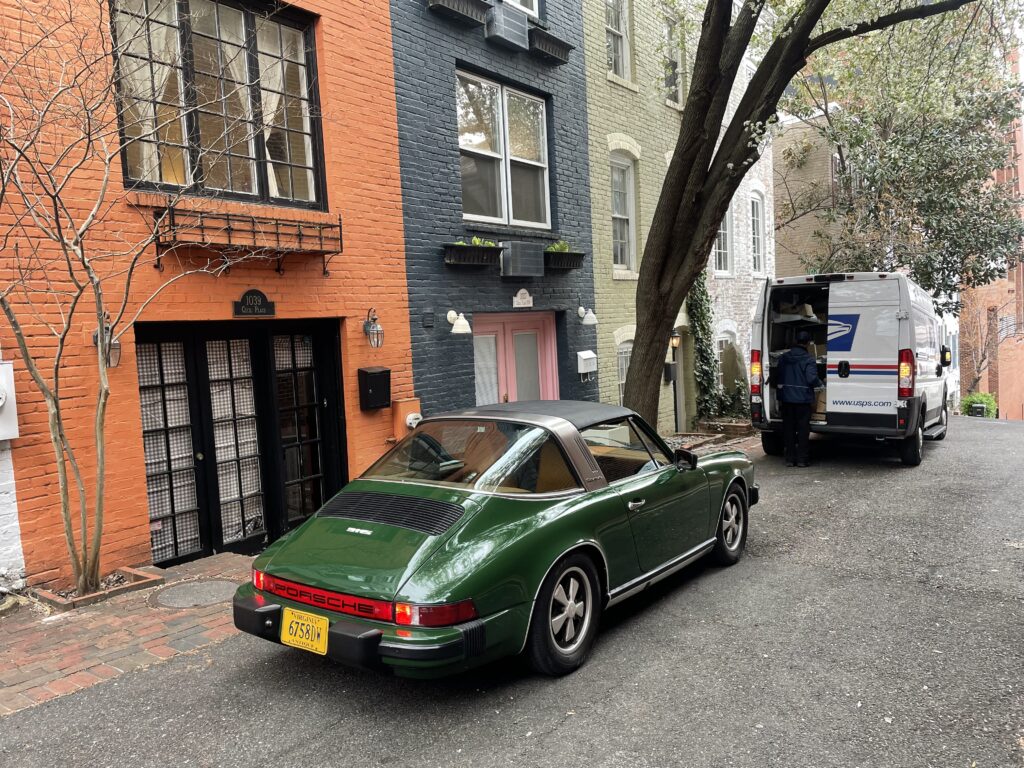 I really enjoyed exploring undiscovered alcoves and storefronts right in my own "backyard", and would recommend this route to anyone looking to do something a little bit different one morning, just go early enough to beat DC traffic! Below I have linked a video of the first trip, if you have a Porsche or other sports car you would like to sell email me at cameronsluther@gmail.com.