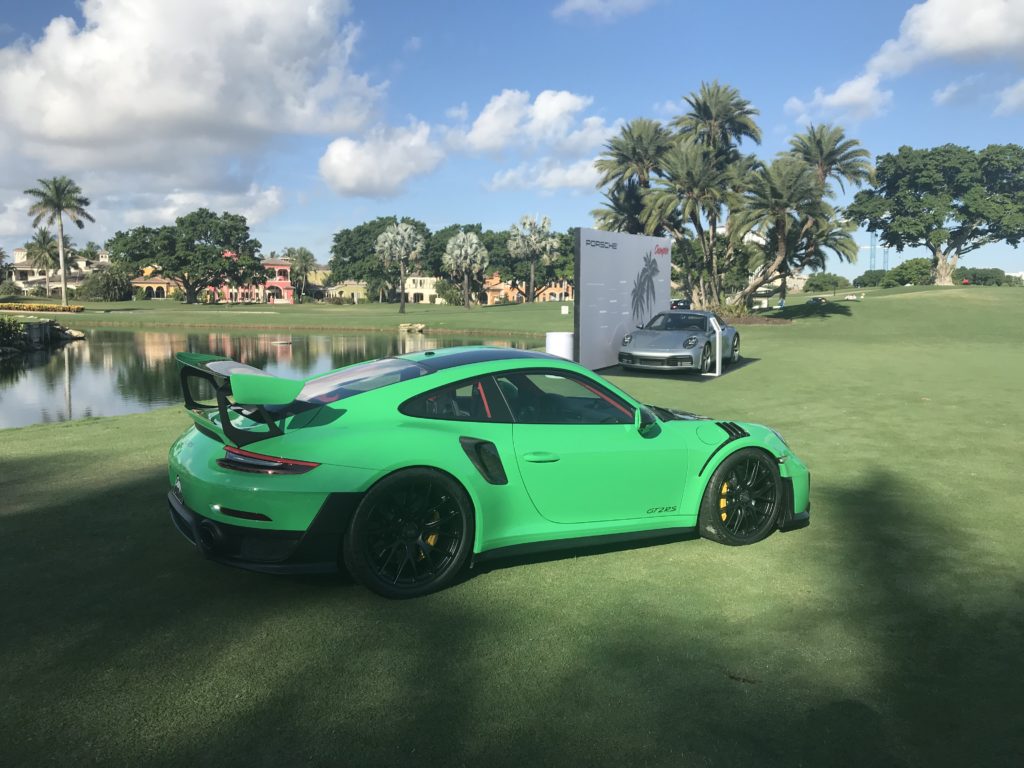 Here are some of the Porsche 911s and Porsche  race cars featured at the 2019 PCA Parade Concours. This is a Viper Green GT2RS Weissach Package, brought by Champion Porsche. One detail which I find interesting is the red Alcantara headliner and other interior bits finished in the same material, which makes for a neat spec. Behind it is the new 992 Carrera4S, finished in GT Silver.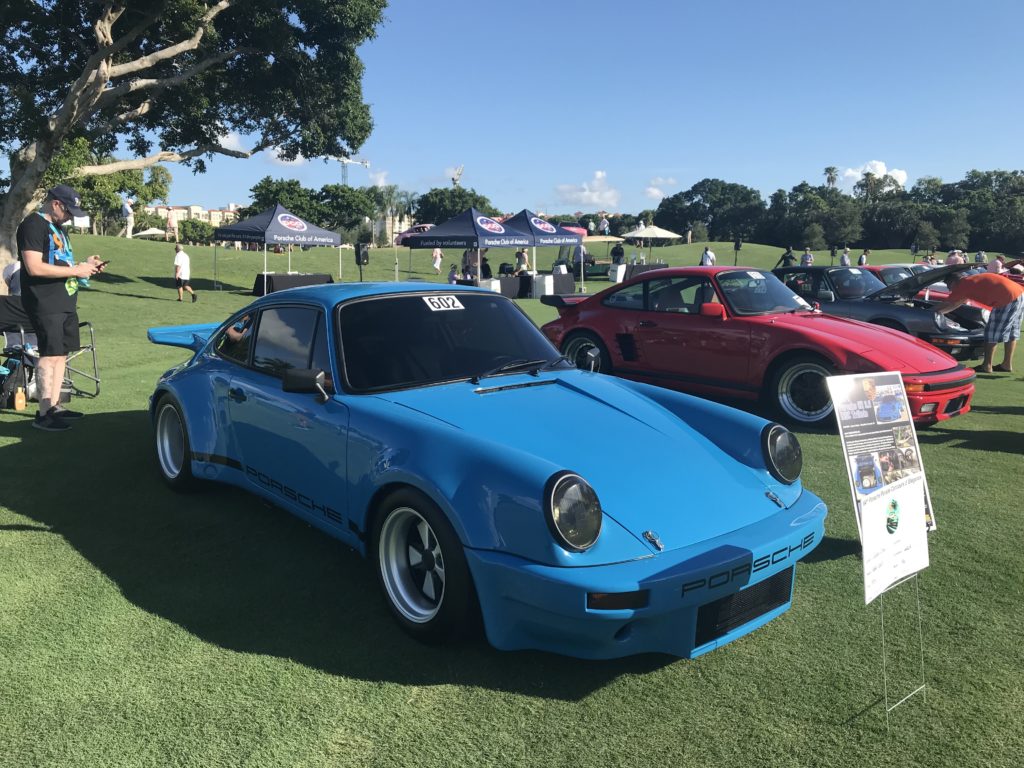 This is a neat IROC RSR look build, with what seemed to be a 3.6 litre Varioram motor.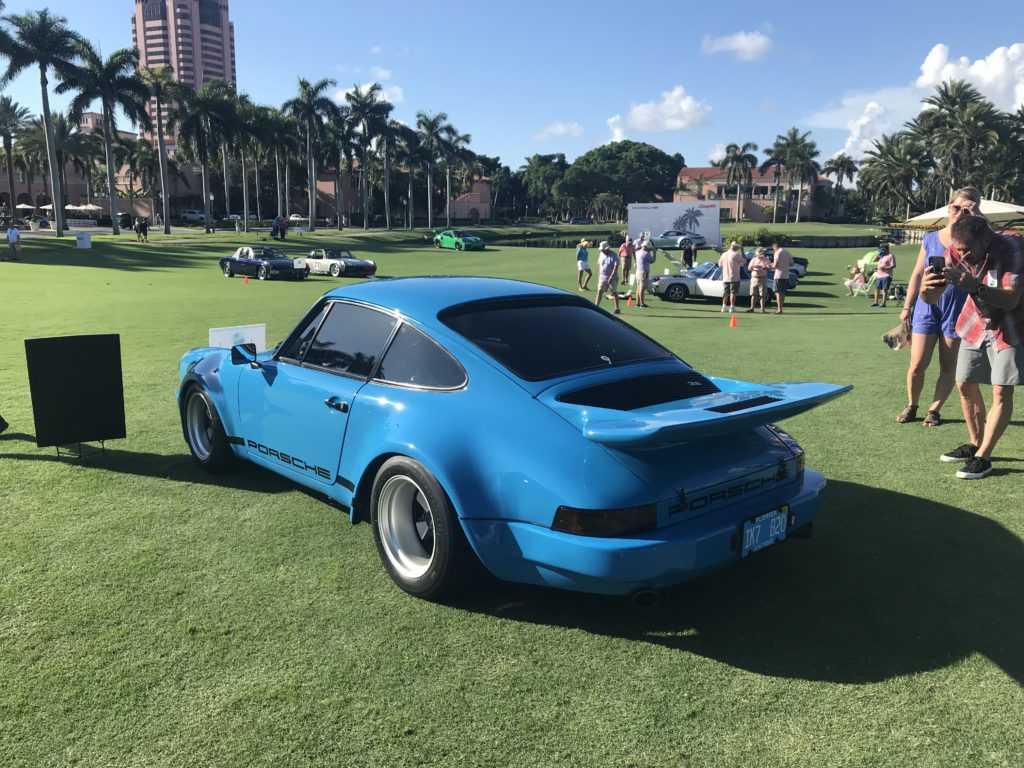 The proportions on this car looked great, and I'm a big fan of the look of the smaller diameter, more period correct looking wheel, rather than a 17 inch wheel in favor of modern rubber. This car looks great finished in blue.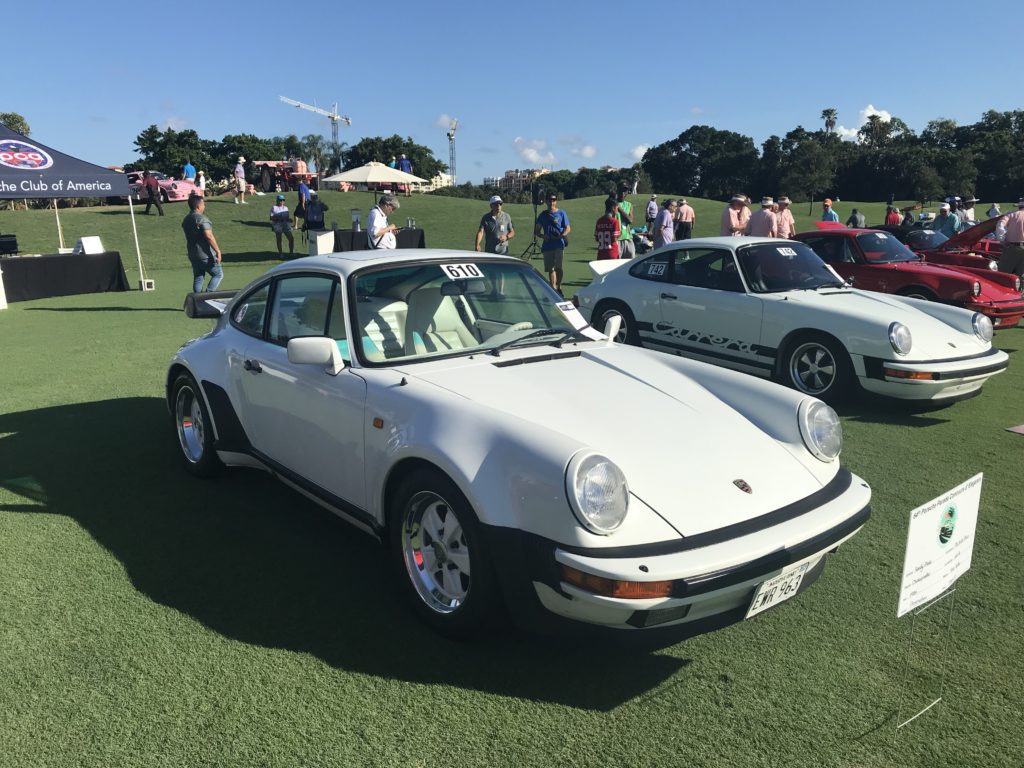 This Euro 930 Turbo is a triple white time capsule from my local region, and has is in really remarkable shape inside and out.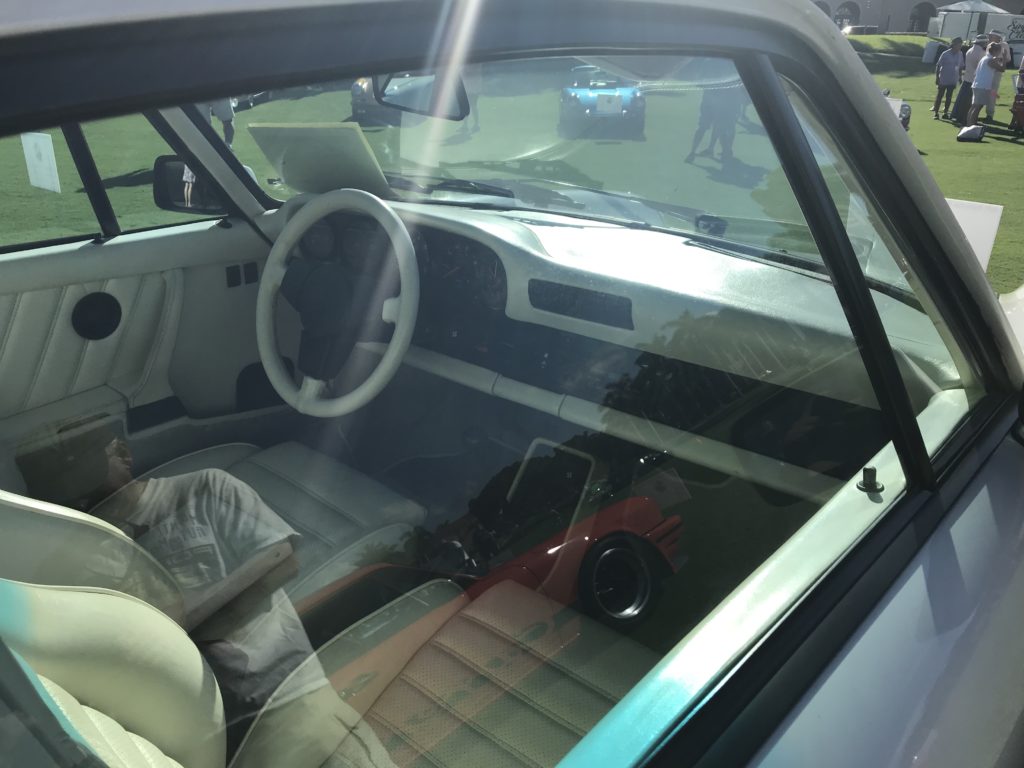 The dash and steering wheel are the original white leather, which I have never seen on one of these and I assume to be ordered through the Special Wishes Program.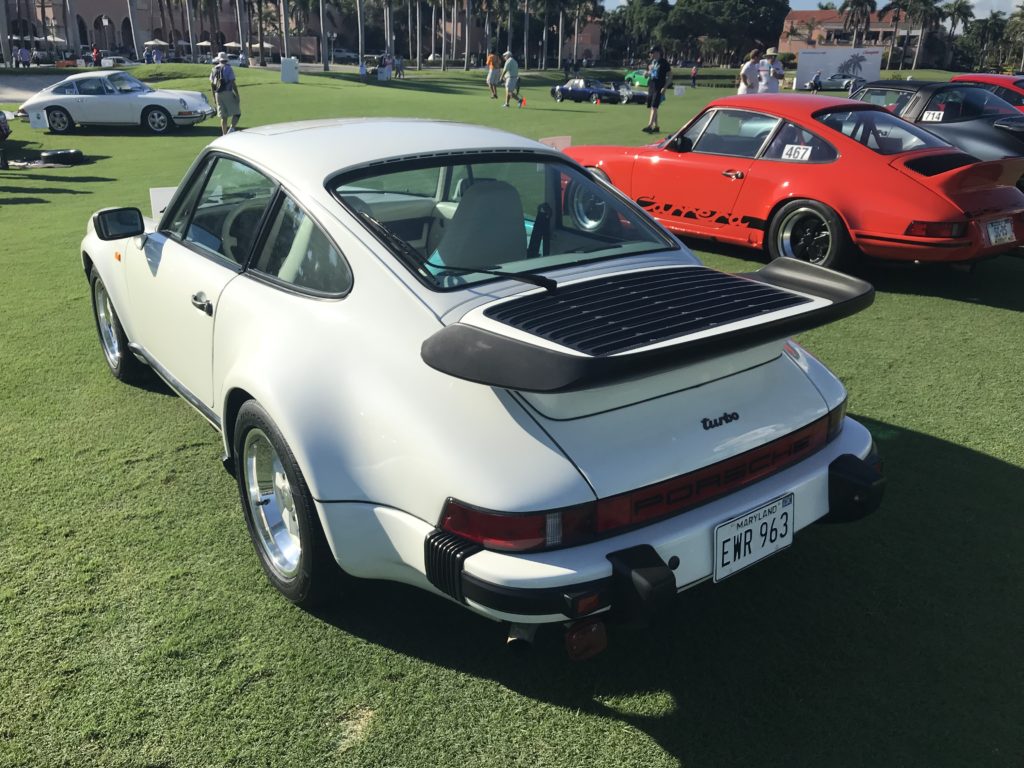 You can tell it is a euro or "grey market" car based on the amber side markers, the smaller rear bumper guards, and the rear fog light.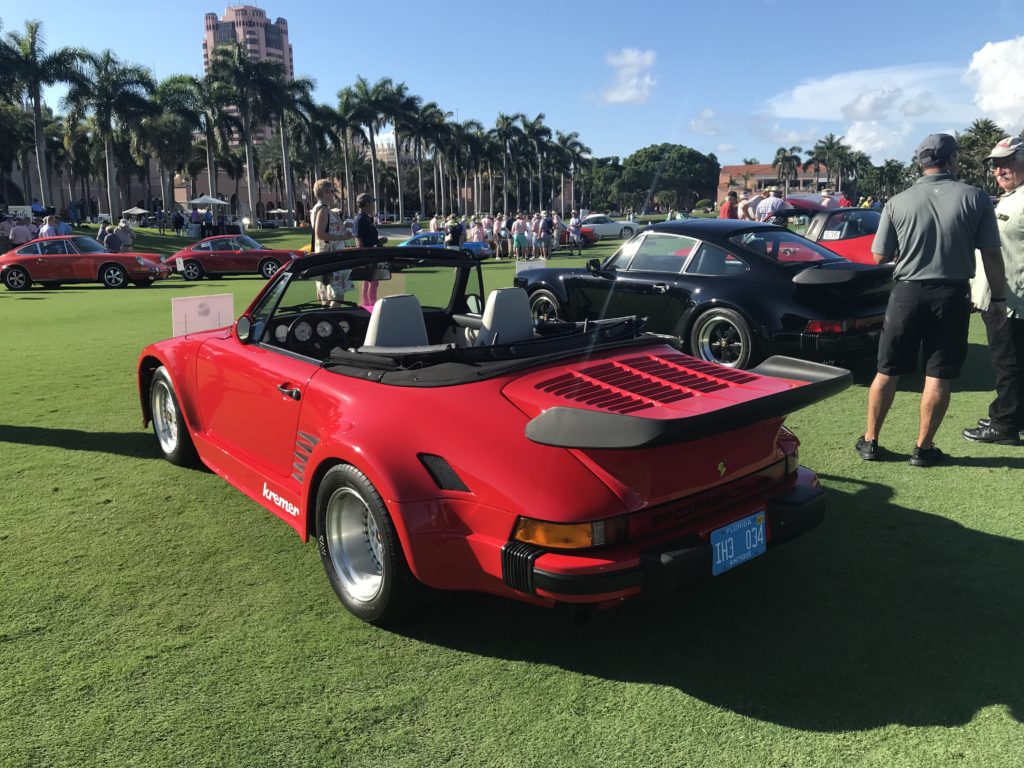 Here is a Kremer built 930 cabriolet, which looks pretty menacing with the larger rear deck lid which I figure is used to hold a larger Intercooler.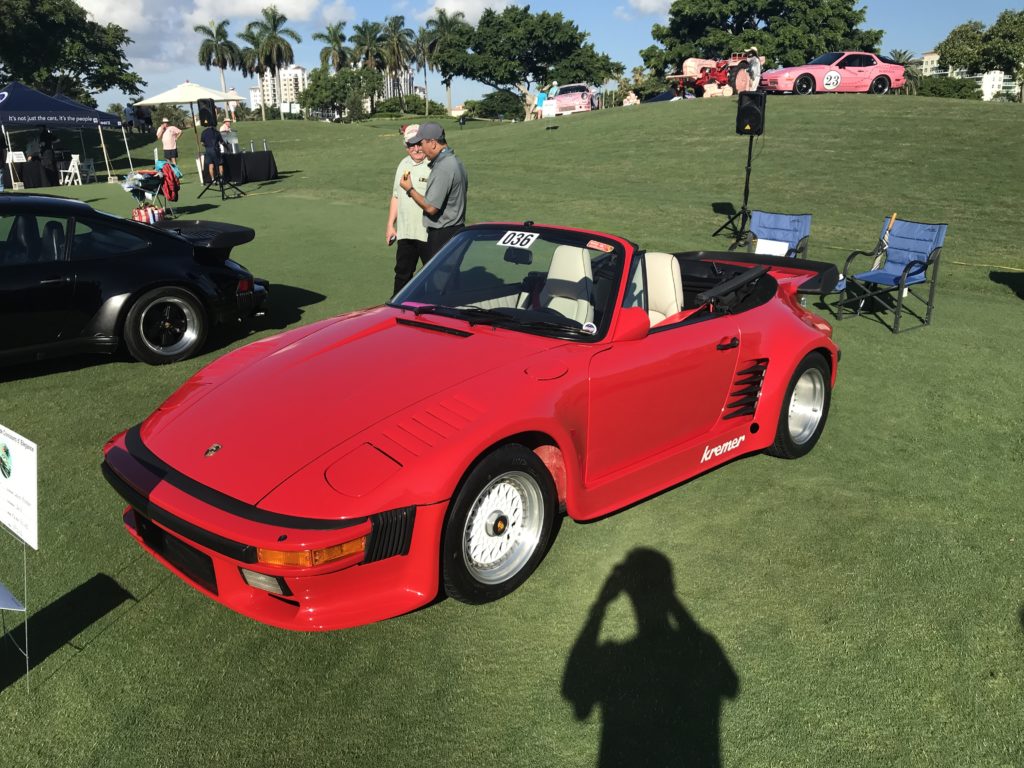 The car is sitting on BBS Basketweave wheels which complete the 80s look.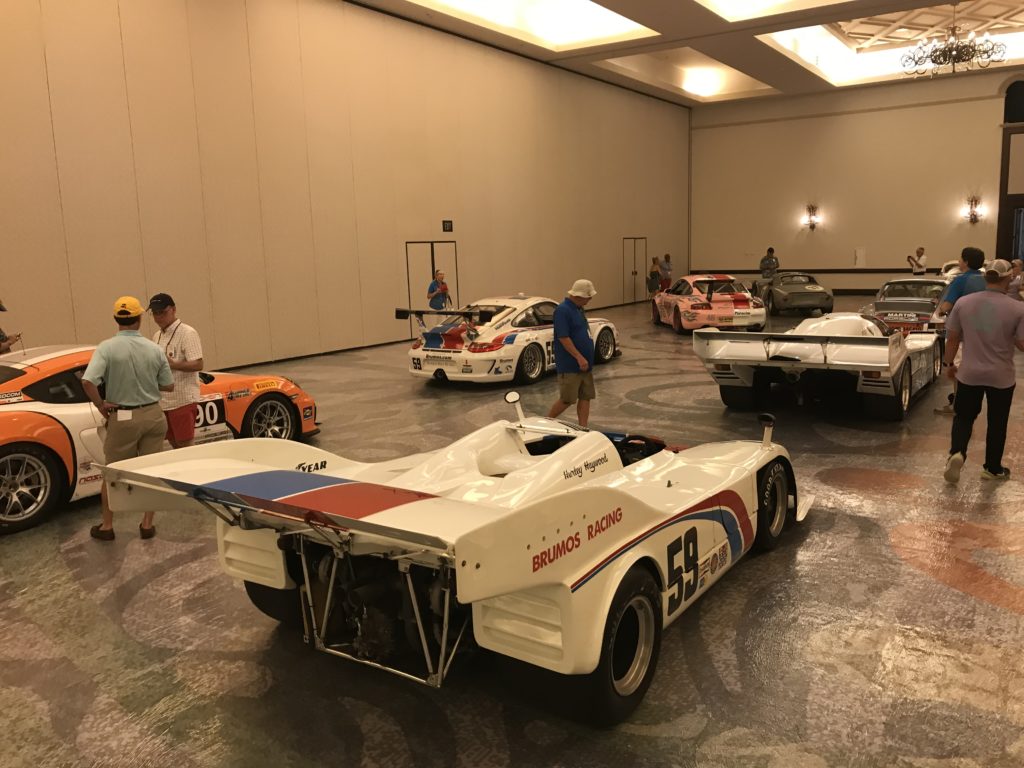 This is a Brumos Racing 917/10, powered by a twin turbocharged flat 12 producing 950 hp.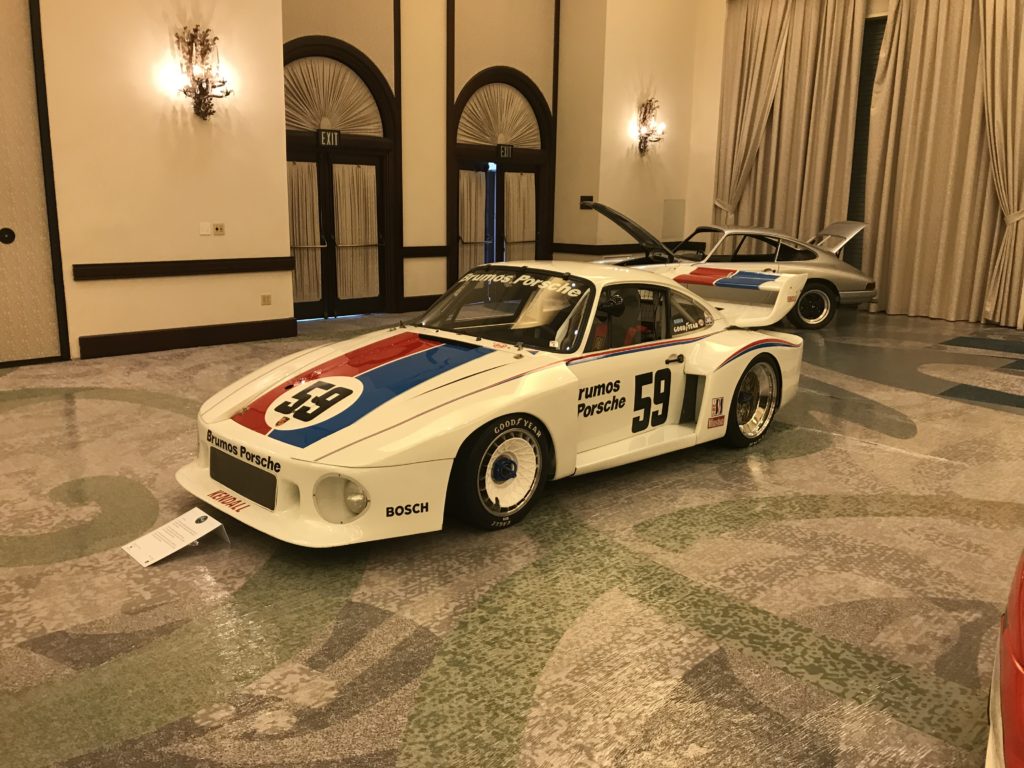 Here is a Brumos 935. The Porsche 935 is one of the most successful Porsche race cars built. The fan wheels on the front of this particular car are really neat and functional, which aid in cooling the brakes.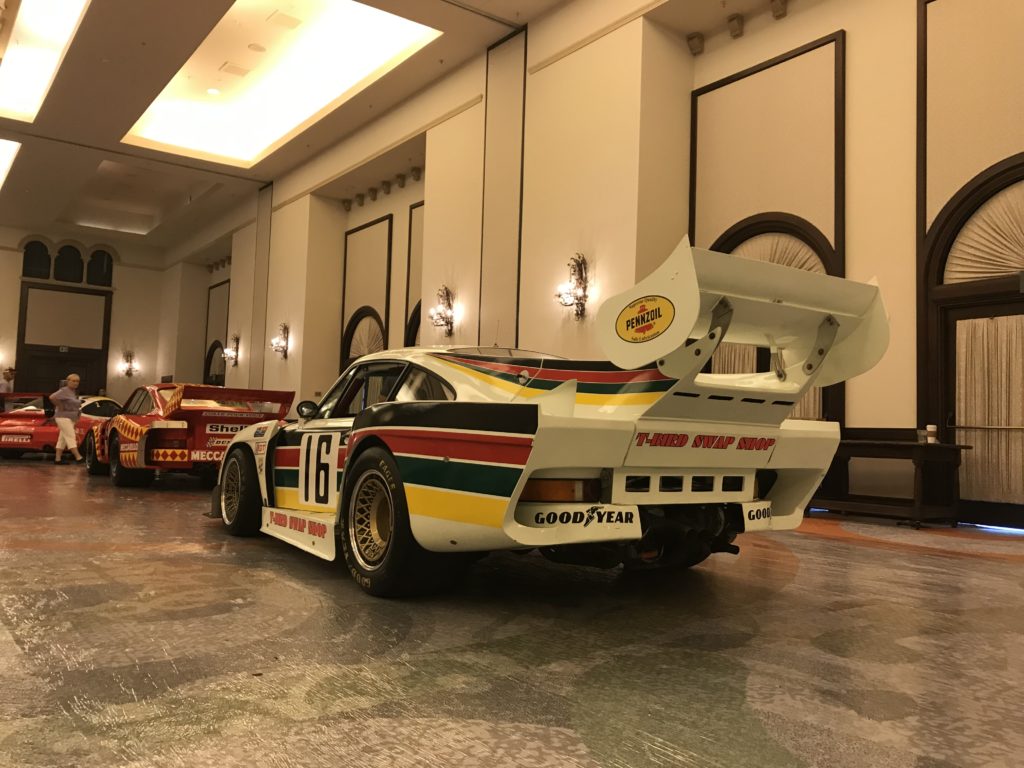 This is the iconic T-Bird Swap Shop 935, formerly owned by 935  aficionado, Van Zannis.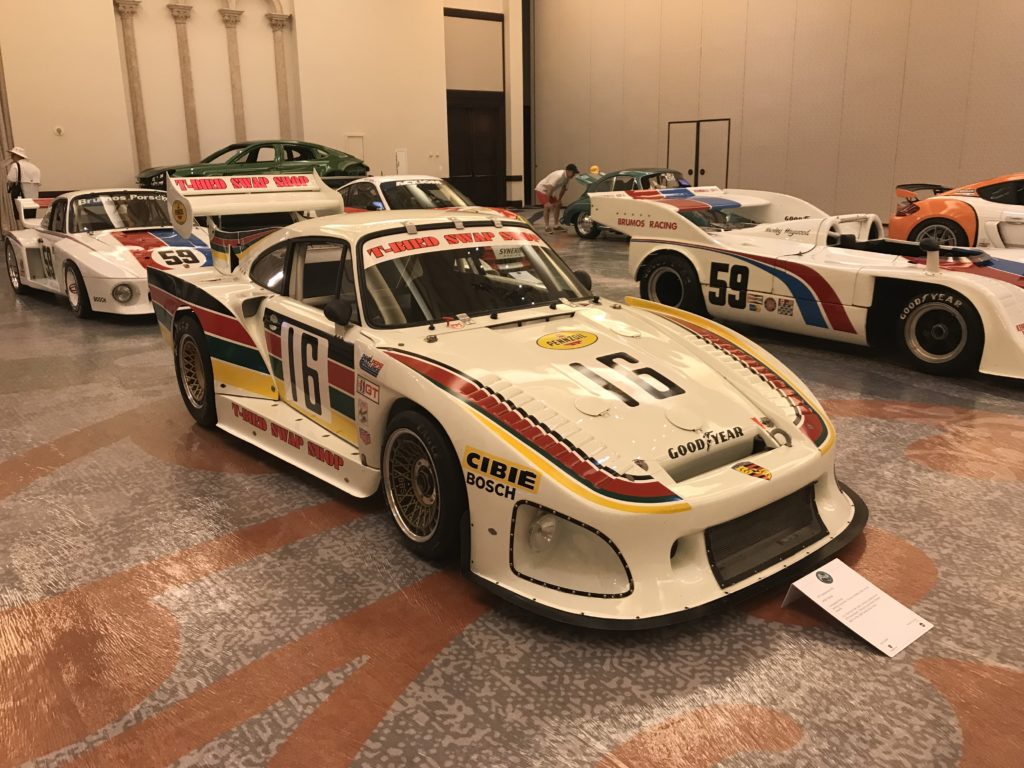 A few things which really make this car stand out for me is the great mix of colors and the body work on this particular car, especially the front fenders which have a neat looking ridge, which helps the front end straight at high speeds on straightaways.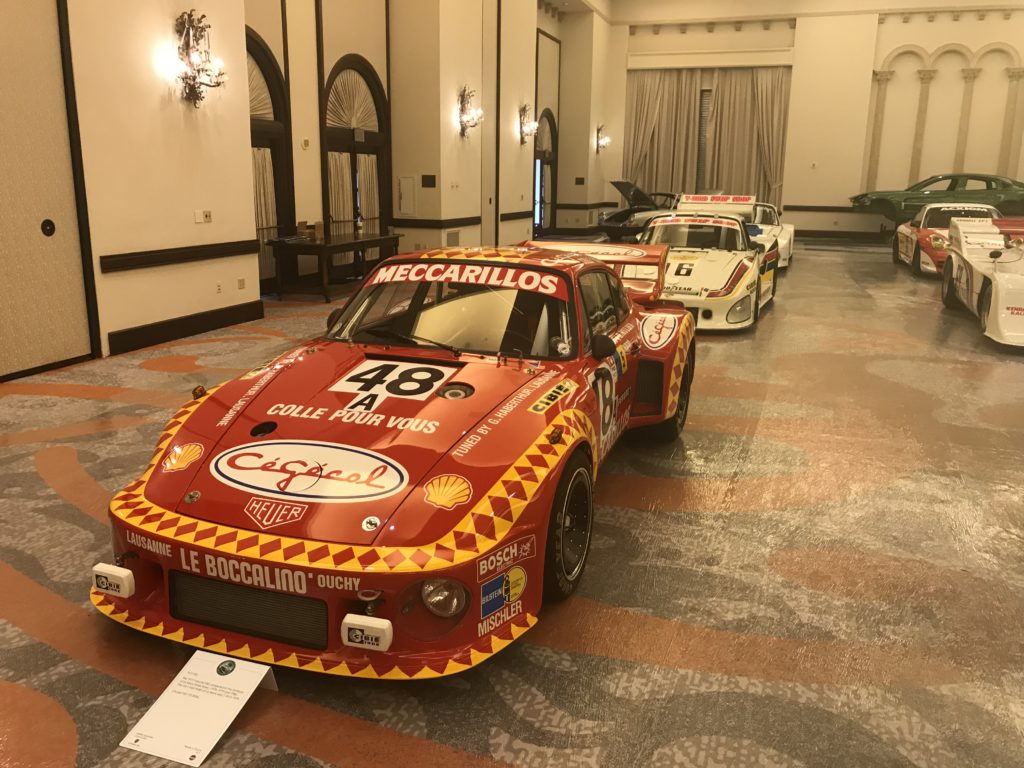 This 935 was raced at the Nurburgring and the Le Mans 24 hour race. It was most recently restored by Gunnar Racing, and driven at this past years Rennsport Reunion by Rod Emory.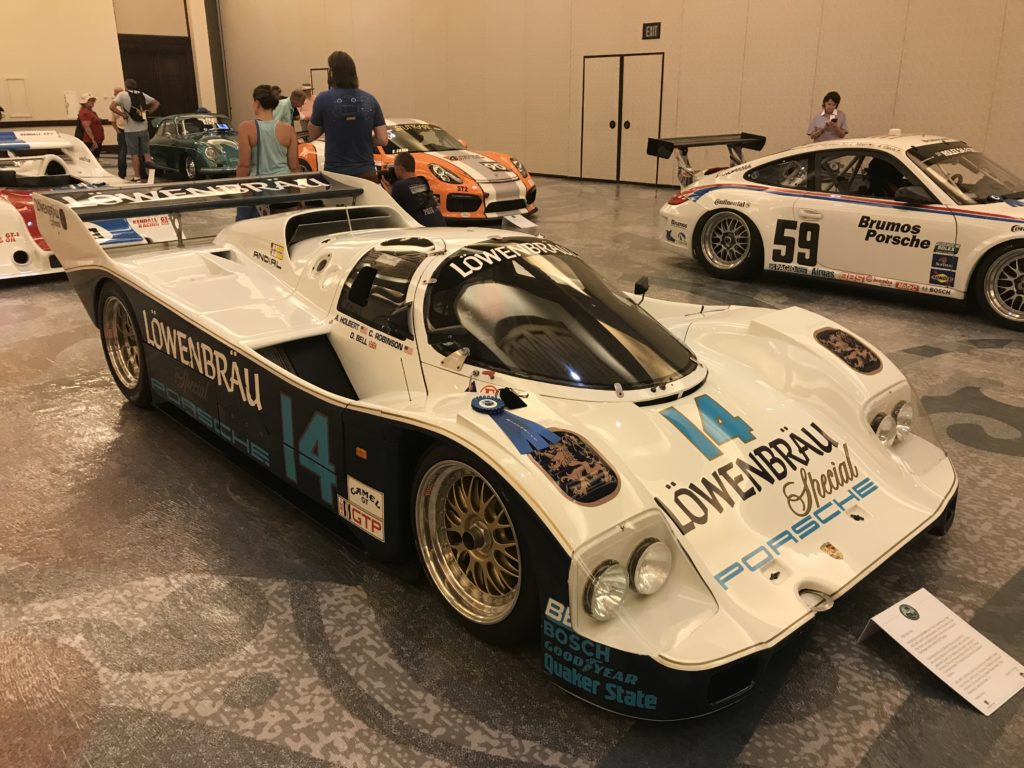 This Löwenbräu 962 was driven to victory in 5 IMSA gt races at the hands of Al Holbert and and Derek Bell, being in the presence of this car was like a religious experience as a fan of Al Holbert and Holbert Porsche+Audi.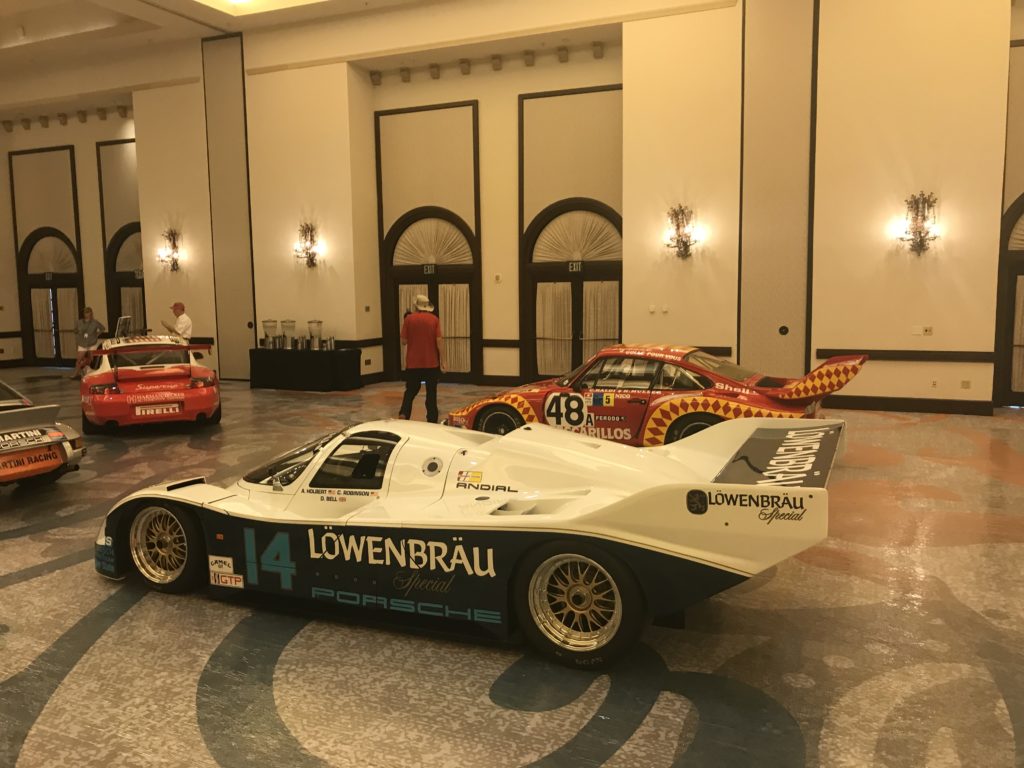 The 962 was sat center stage in the historic Porsche racing car room.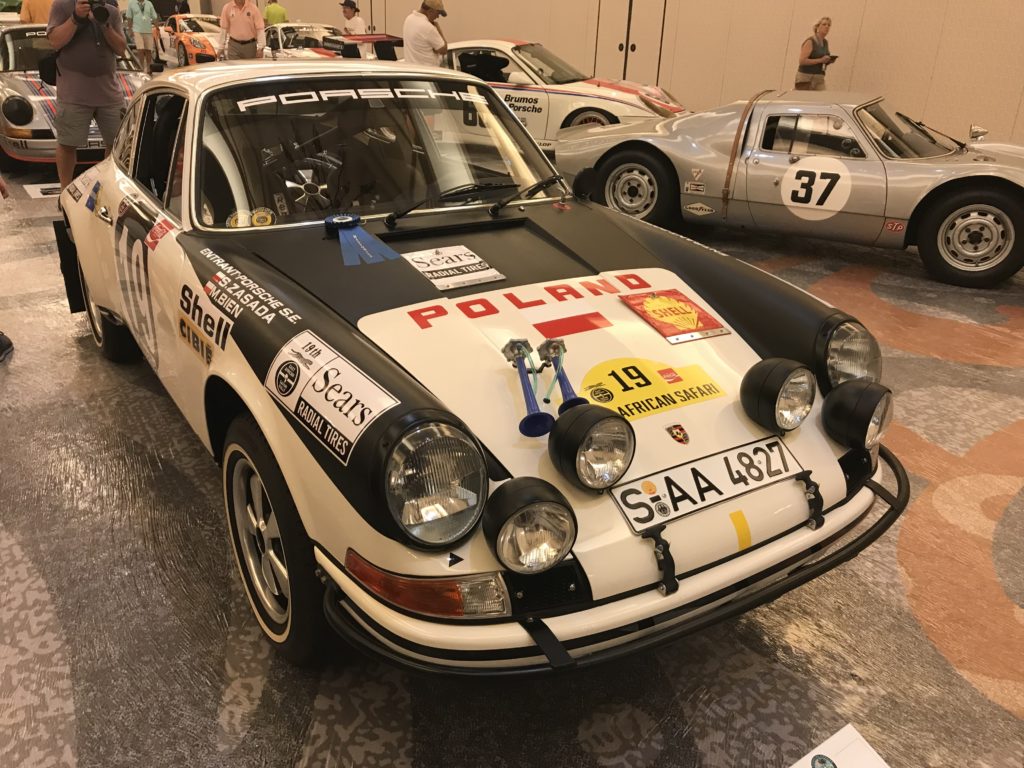 Here is an East African Safari driven long hood 911. Note the white wall tyres, hood and fender mounted rally lights, and spare wheel wrapped in a snow chain.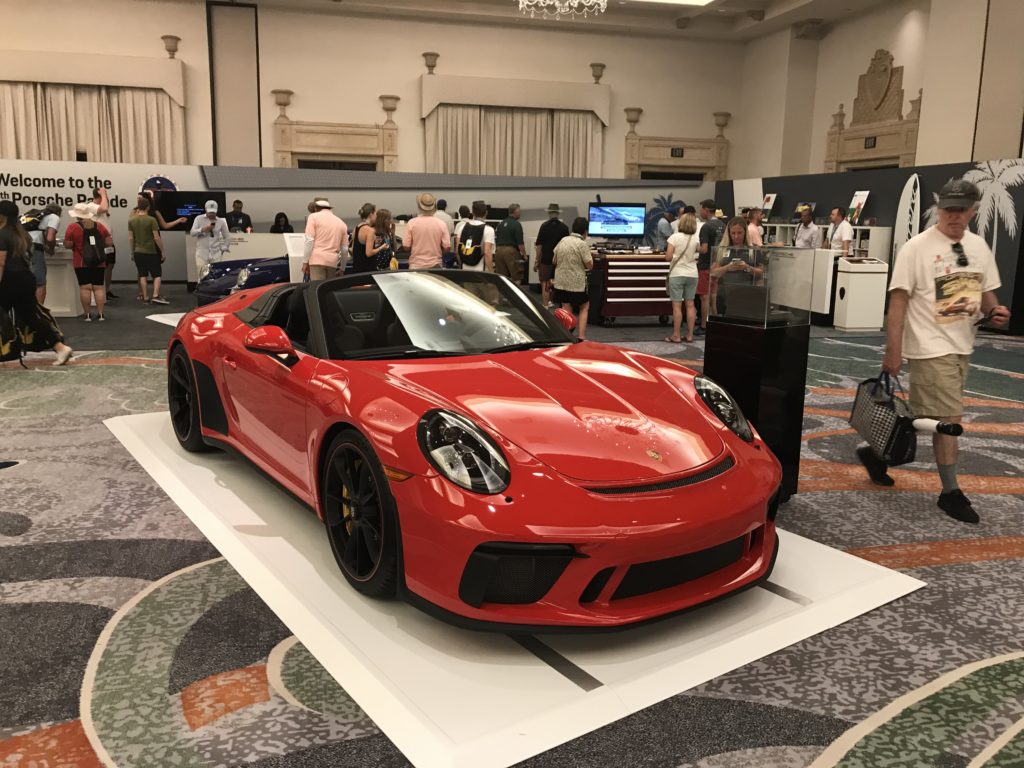 Here is the new 991.2 speedster! This is one of 1,948 produced and they are all sold. It features the naturally aspirated 4.0 litre flat six and 6 speed manual transmission from the 991.2 gt3.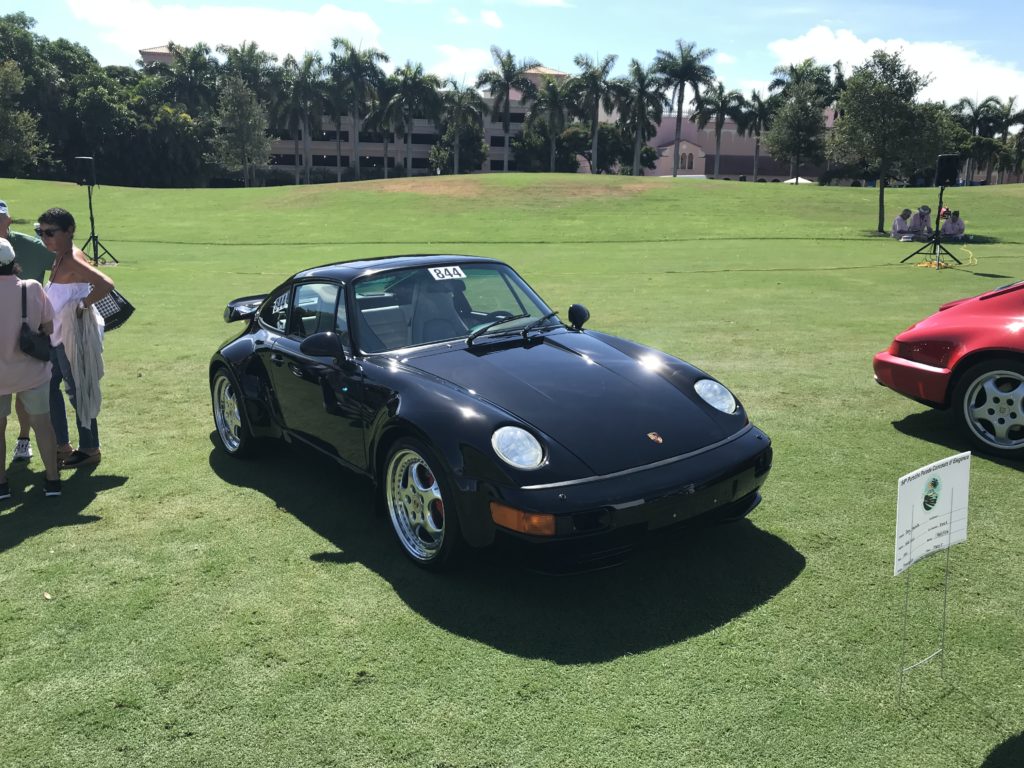 Speaking of rare 911s, here is a 964 turbo 3.6 flatchbau  one of just 76 ordered with the x88 package.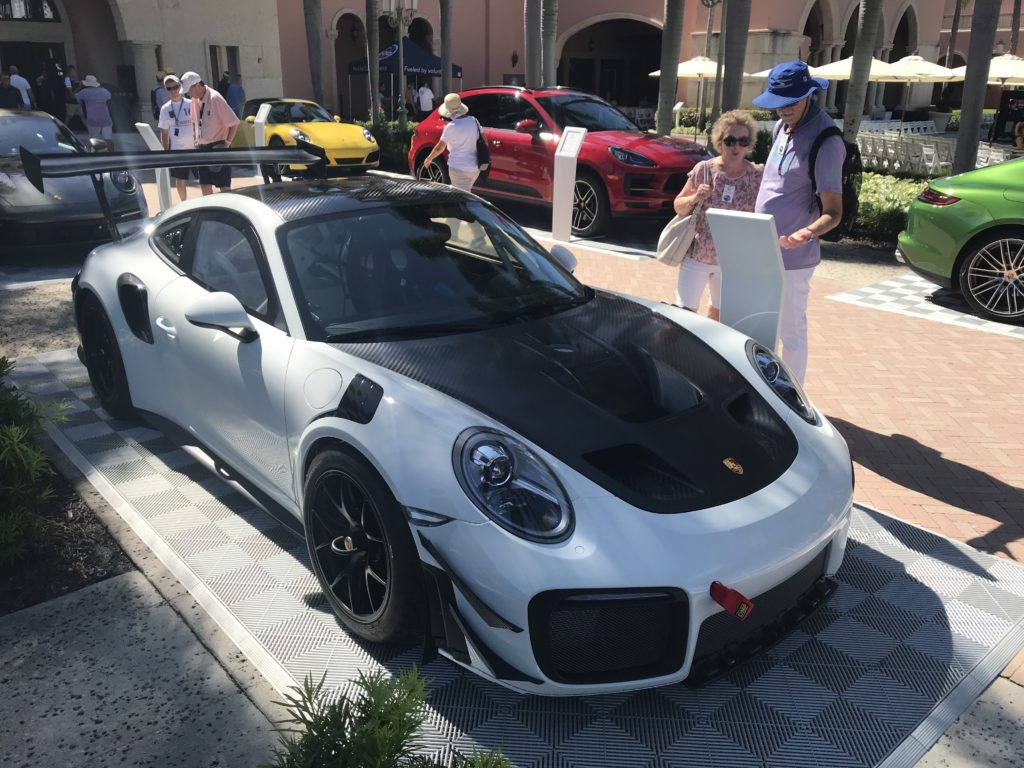 This is Porsche's newest track only car, the GT2RS ClubSport, based on the 991 GT2RS, but with an even more stripped out interior, full racing cage, and Porsche Motorsports suspension and drivetrain.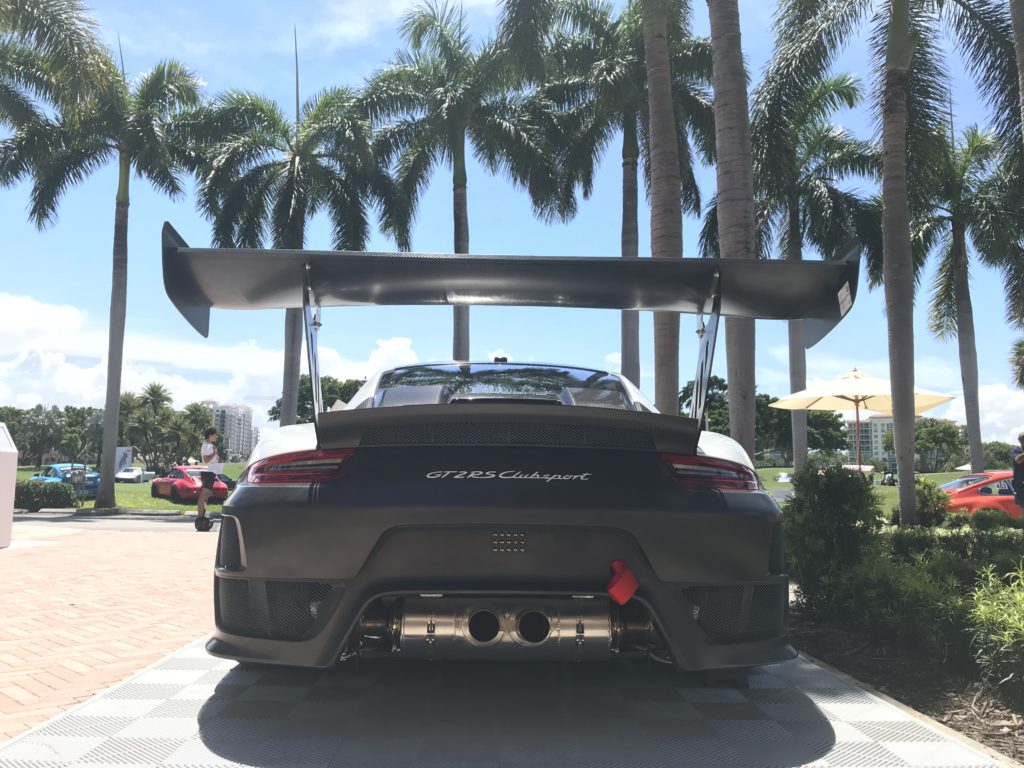 It features an even larger wing and less restrictive exhaust than the street car. Many of the body panels come from the factory finished in raw carbon fiber.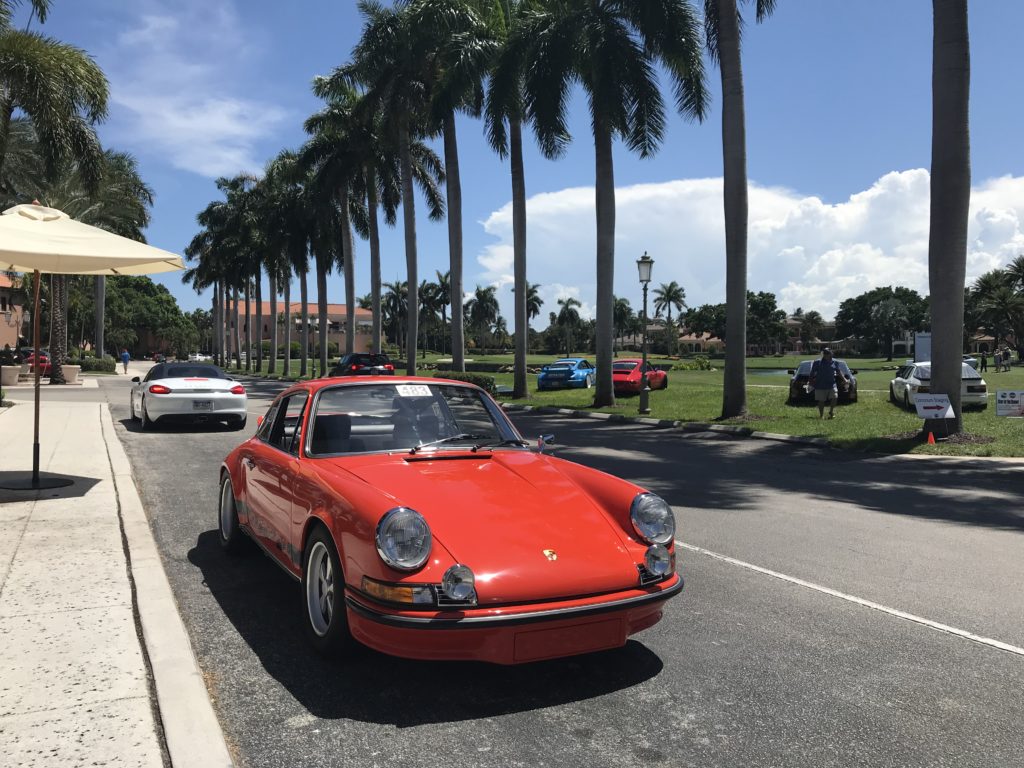 This 73 Carrera RS looked stunning in the Florida sun just after winning an award in its class. Note the horn grill mounted driving lights.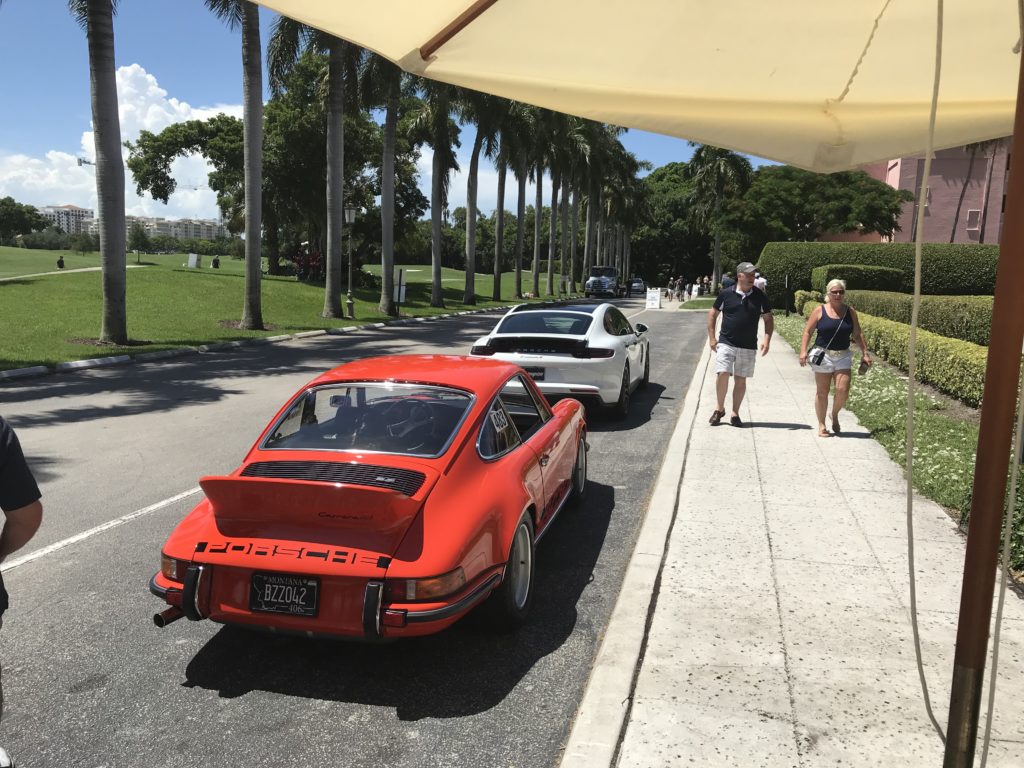 This car received a full restoration by Gunnar Racing and was a highlight of the concours.