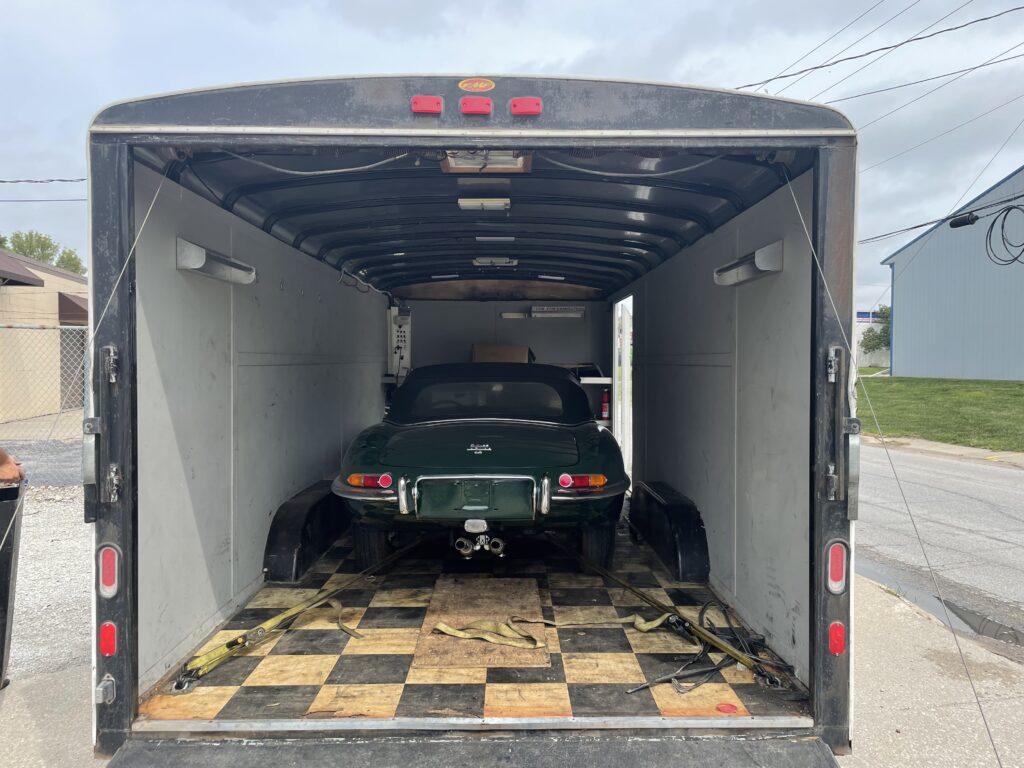 This is a 1968 Jaguar E-Type roadster, commonly known as a series 1.5, differs from a series 1 in its headlights, center switches, and some minor mechanical details. These cars present an interesting bridge in the gap between the series one and two.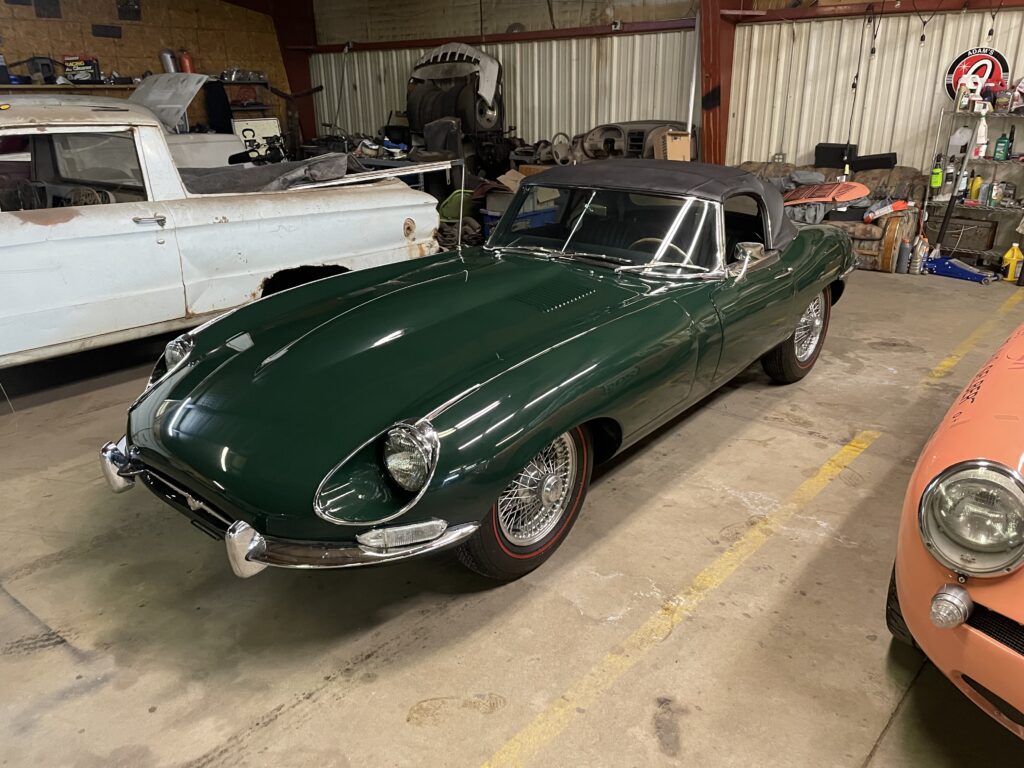 Still being powered by the same 4.2L inline six as the 4.2 series ones, produced between 65 and 67, this roadster is arguably the most quintessential  E with a full synchro 4 speed gearbox and British racing green paint.
This Jag belongs to a friend who has entrusted me with carrying out a mechanical restoration. The car was bought out of an estate with unknown mechanical history, and the engine is locked up. Over this series of blogs we will be disassembling the car, restoring most mechanical components, and reassembling with the intention of perfect mechanical operation.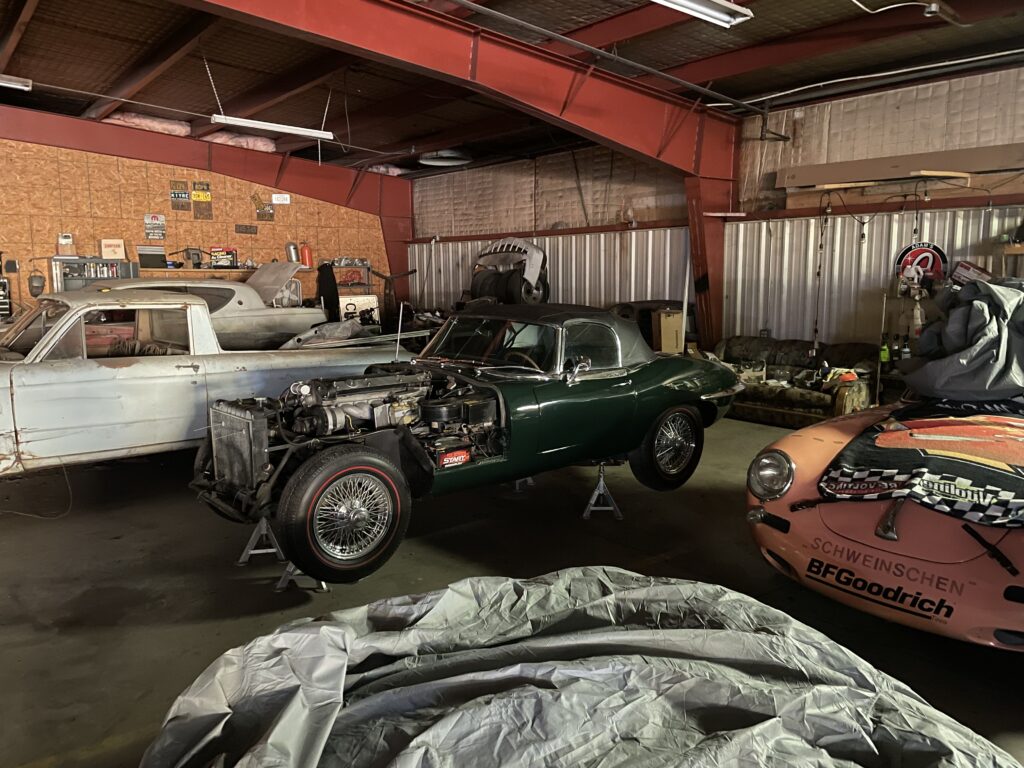 With any E it is highly helpful to remove the bonnet in order to get access to the engine and front suspension, but it is important to note it is a steel panel. This makes it massively heavy and so it should be done with at least one other person.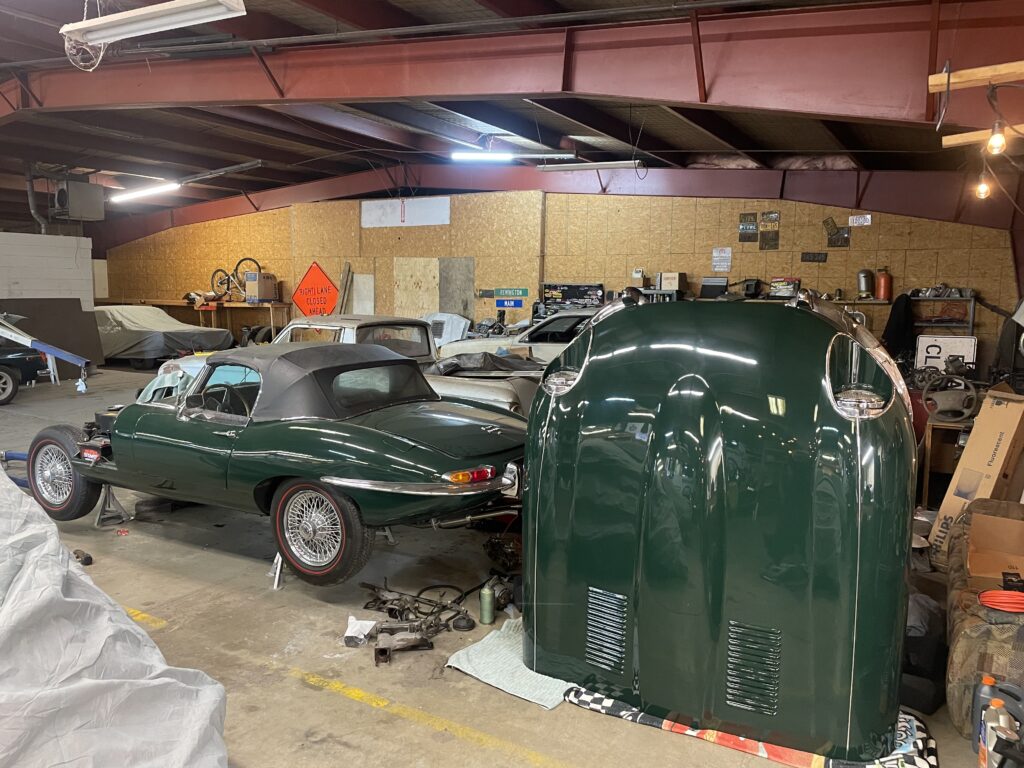 For storage purposes it is best to put it on on its end and make sure all the edges touching the ground are protected.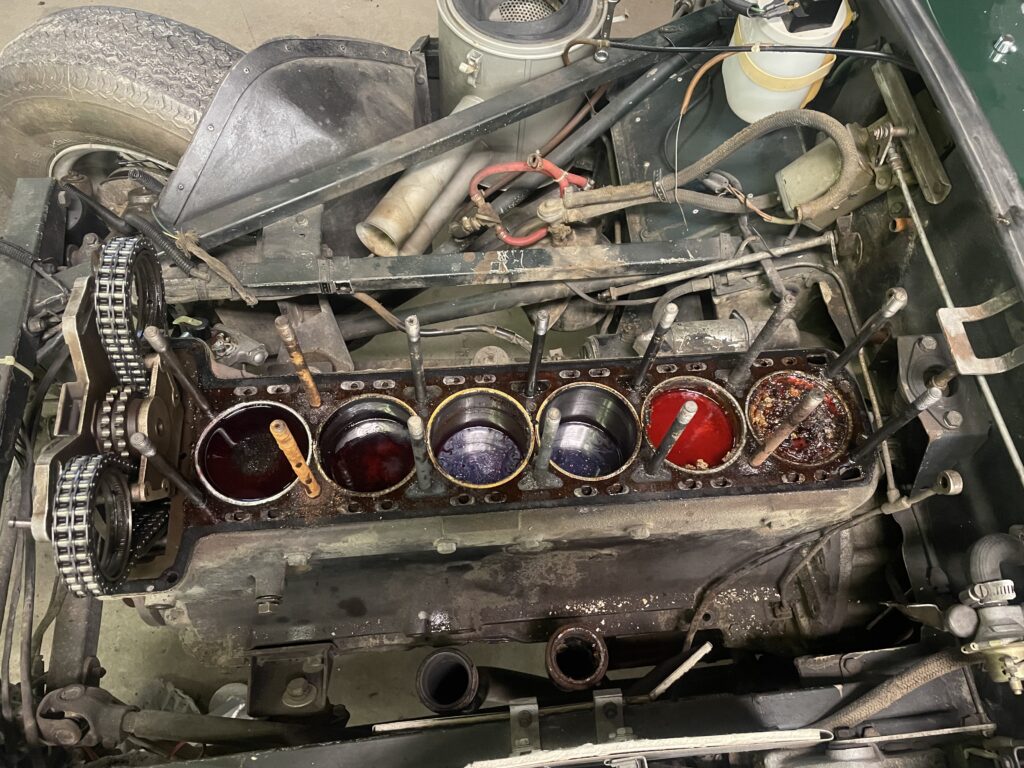 Removing this massive cast iron inline six was certainly a change of pace from Porsche engines which can be taken out in a day or less,  but I have learned so much already and really love XKEs so the more I can understand about their mechanical workings the better.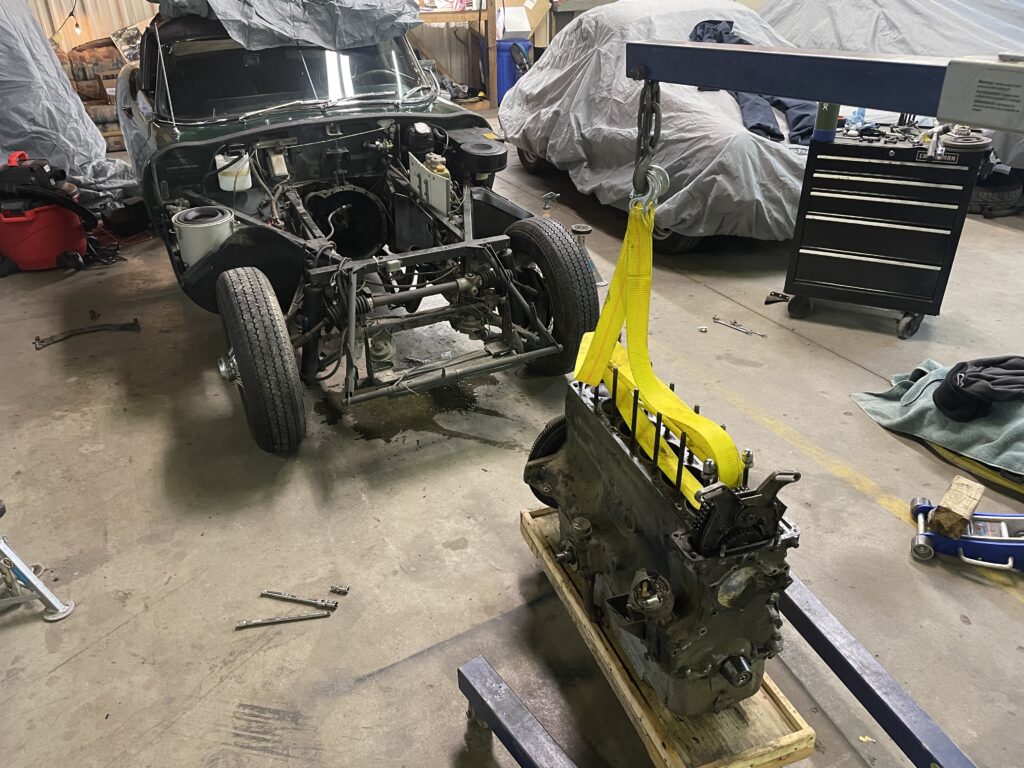 After some investigating it looks like the head gasket was replaced without resurfacing the block or head and so it never stood a chance as far as sealing properly. Luckily everything looks to be in nice original shape so the goal is to make it look like no one has messed with it, but have it running as it did when new, if not better. A video of the disassembly is linked below. If you have an interesting of vintage sports car I would love to purchase it, email me at cameronsluther@gmail.com