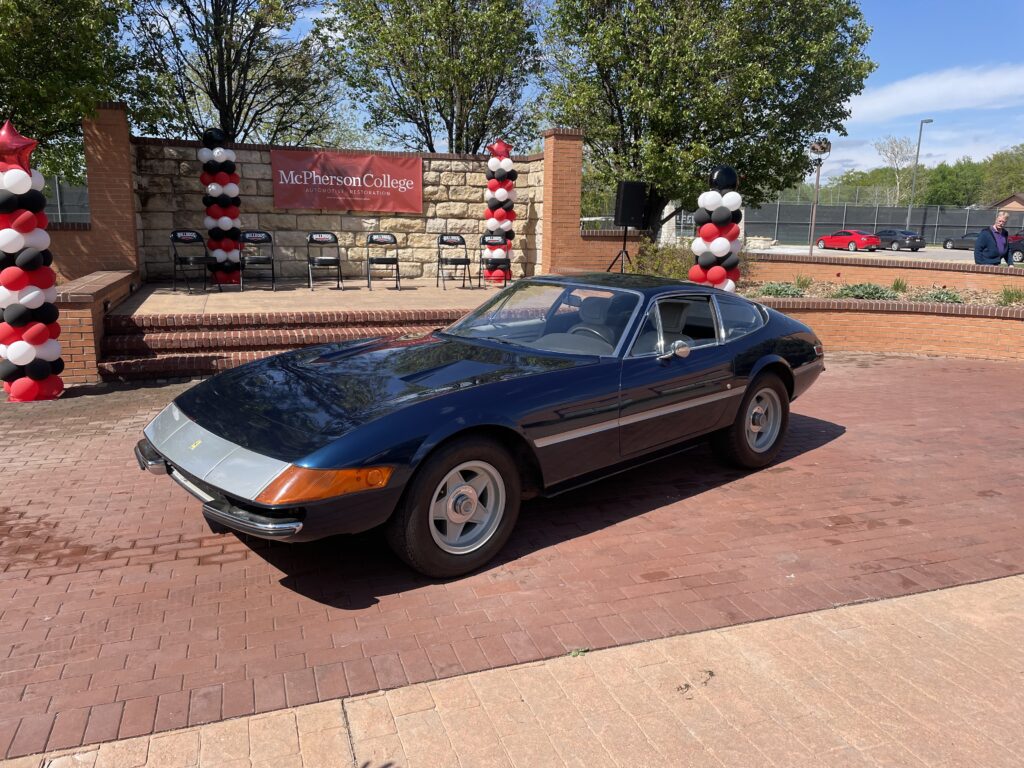 The 2022 student run McPherson CARS Show marked the events post-Covid return in full form.  This was very exciting for the student body involved, as many of us had not experienced a regular car show prior to this year. It also marked the culmination of years of planning by the colleges professors and advisors. Friday afternoon the Paul Russell & Company Automotive Library had its grand opening, a whole floor of our Miller Library built to be a place for automotive students and anyone interested to learn more about the history of the automobile through scholarly research.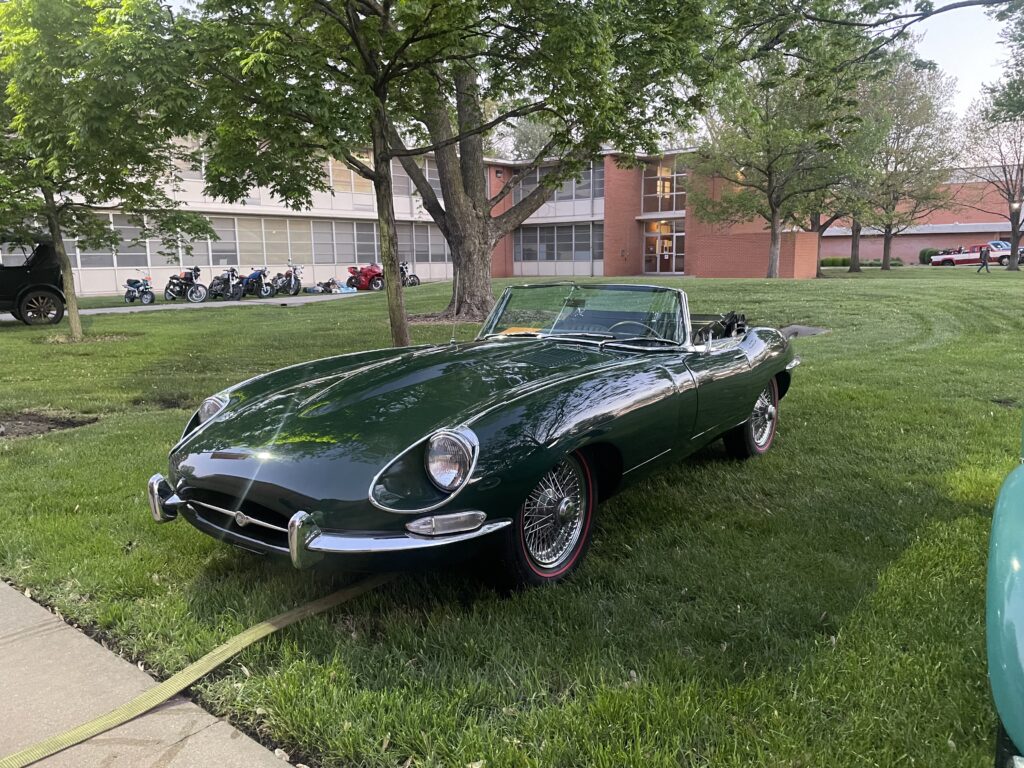 I was able to bring the 1968 Jaguar E type roadster onto the field with the help of my friend, Conrad Gramckow, and his vintage John Deere Tractor. I put in countless late nights reassembling the E roadster, but there were still a few parts in transit at the time of the show.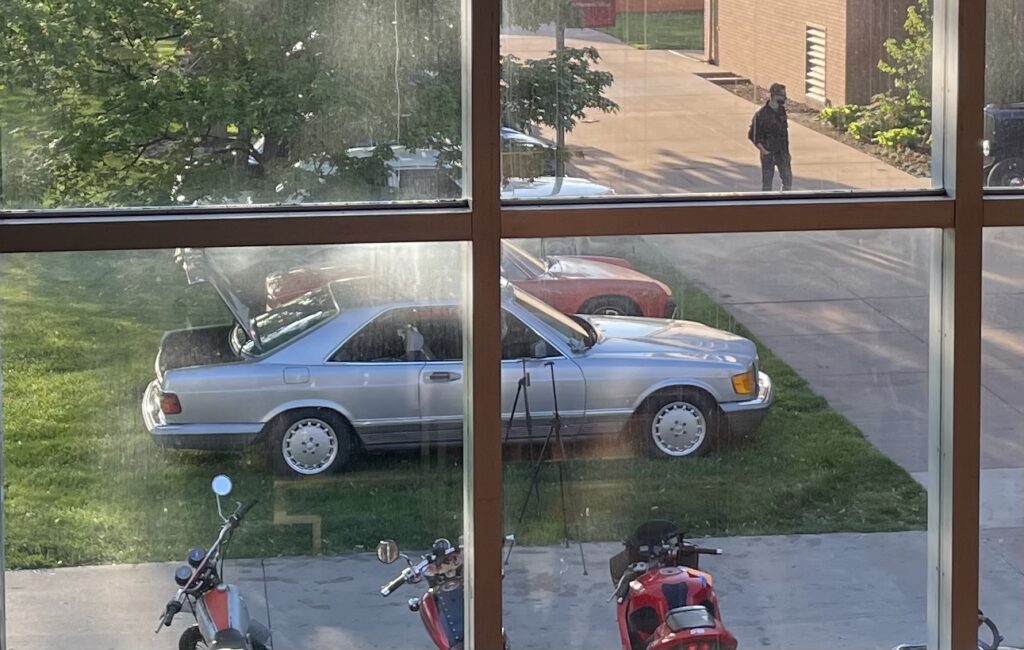 I brought my 1984 Mercedes 500SEC over for the student section, and my father and I put together some signs to portray the history of this SEC particularly with its first owner, but that story deserves its own separate blog, or book, perhaps.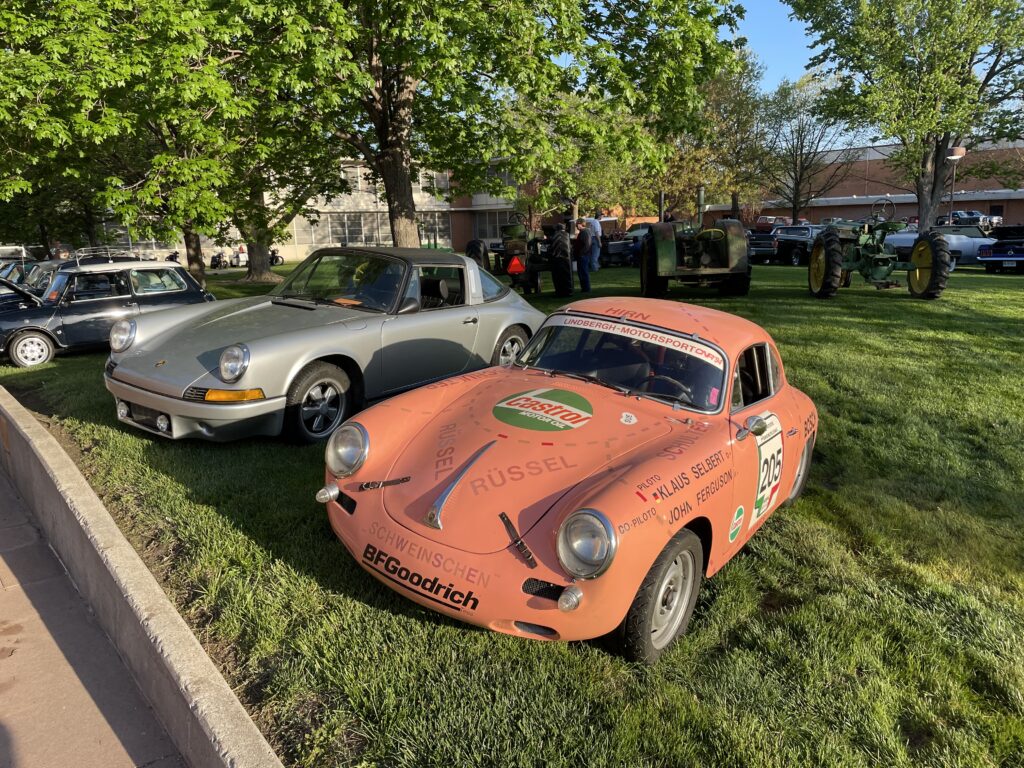 Of course The Pink Pig 356SC made an appearance, and was given a slightly elevated spot, allowing for visitors passing by to get an even closer look at the low sitting La Carrera veteran racer. Next to it was my friend Cole Millers 1969 912 Targa, which Cole mechanically restored through classes offered in the AR Program, and did a lot of detail work on giving the car a very period correct look and configuration.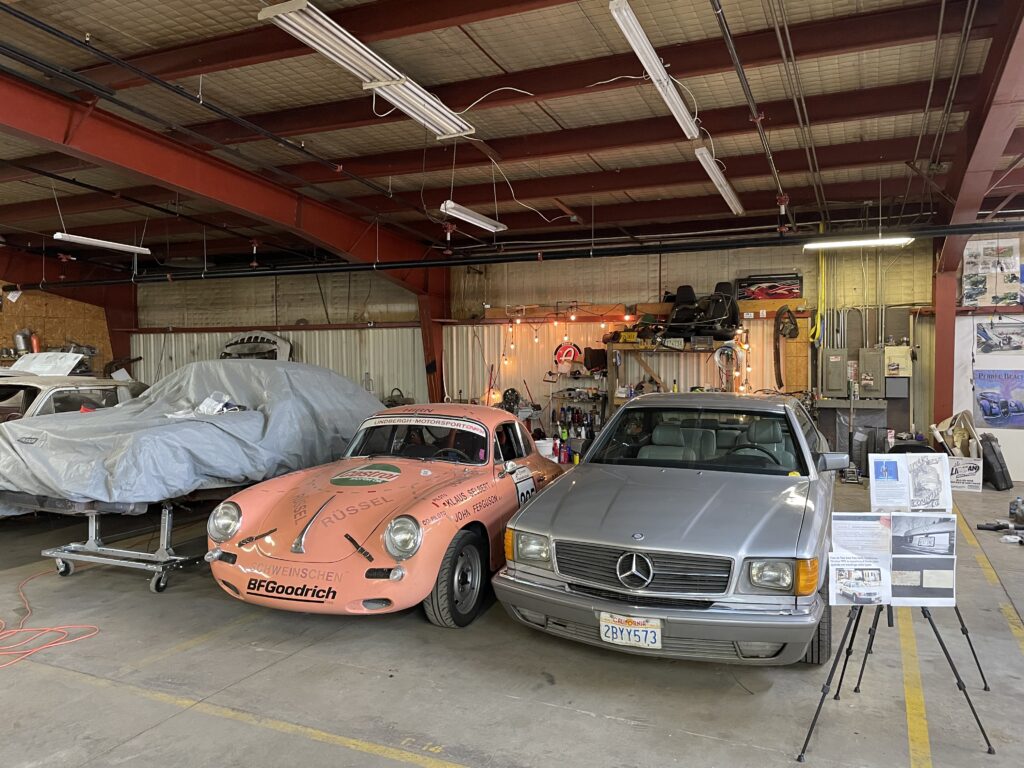 These posters may give you a hint as to the he history of this SEC, it will be made roadworthy and rebuilt to match the period photographs, in due course. The 77 911S respray is still a work in progress, and it will be on the field next spring.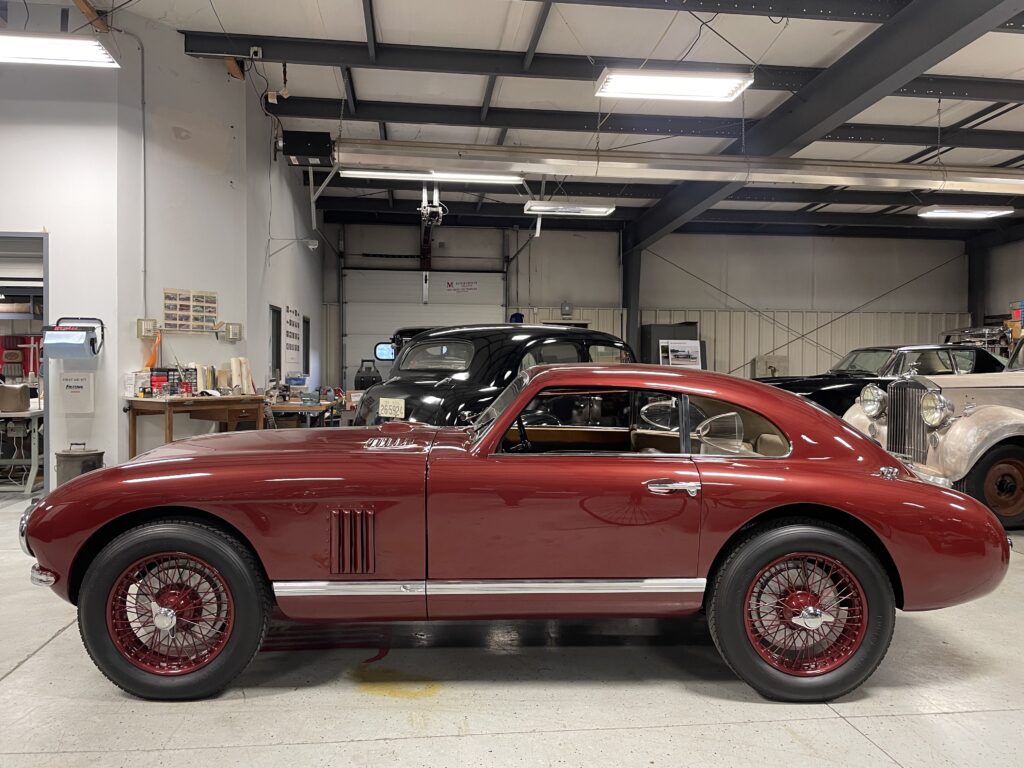 This stunning and unique Aston Martin DB2 Prototype was graciously shipped from the West Coast and presented by Alumni Adam Mashiach, on behalf of a private collector. These full circle opportunities which CARS show brings about, and the opportunities which students get to gain exposure to these types of vehicles is a great representation of the power of the program.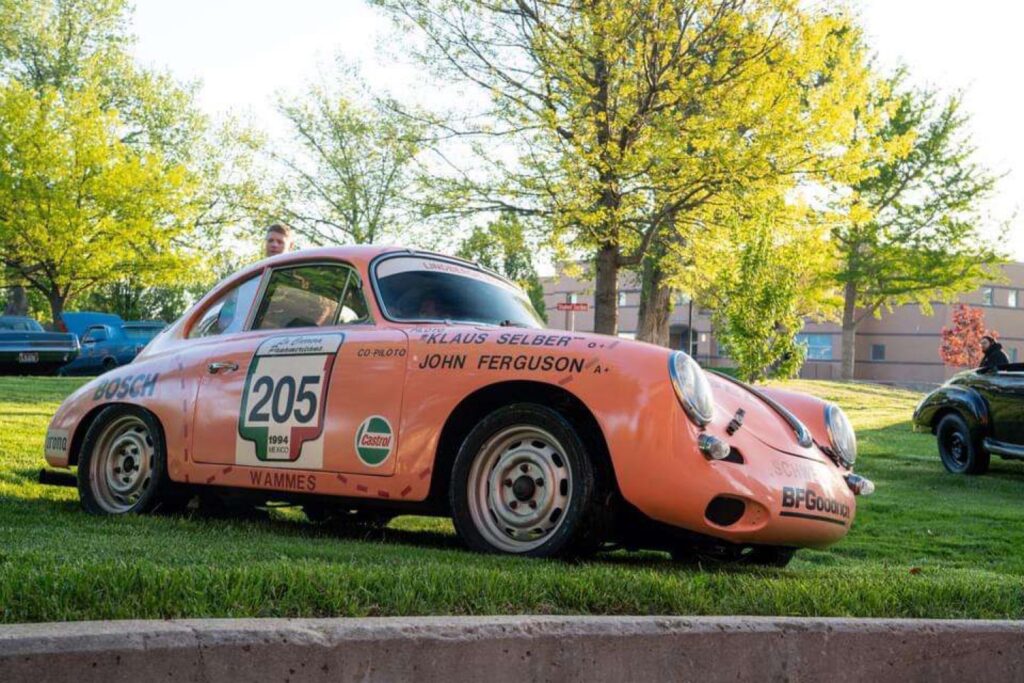 Another angle of the Pink Pig, which needs to return to a track or road rally soon, and the schools 1953 Mercedes 300S Path to Pebble Restoration Project, which I have had there pleasure of working on throughout this school year.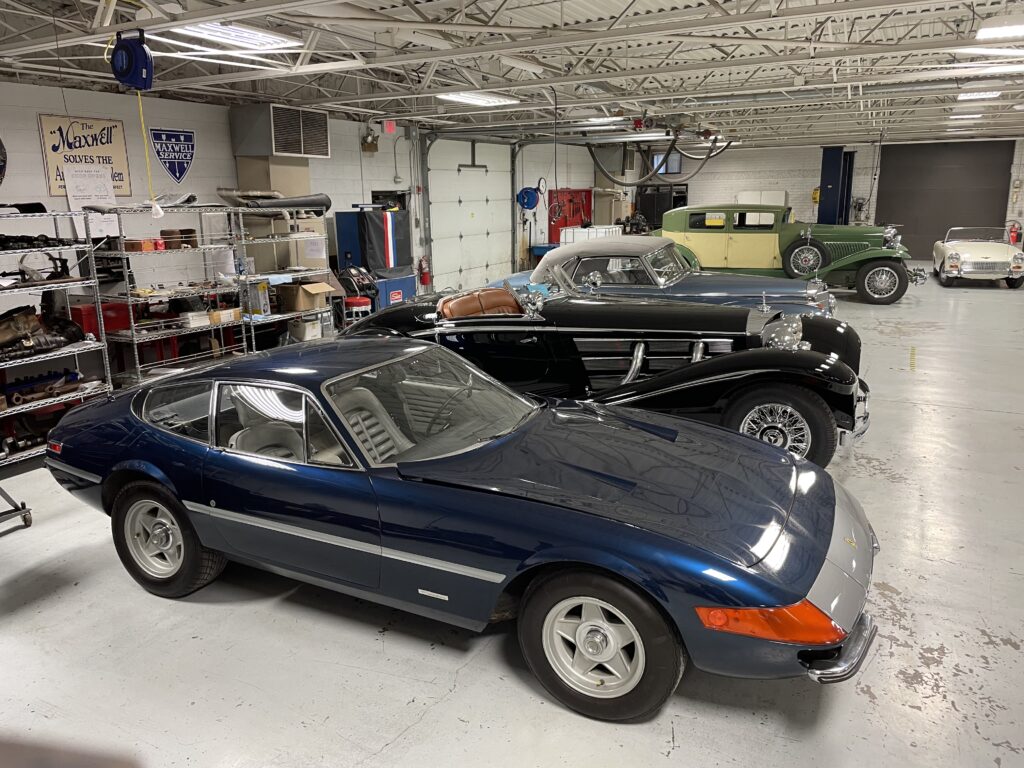 This was the scene in Templeton Hall in the days leading up to the show. What is the story of this 1972 Ferrari 365 GTB/4 Daytona? It was purchased new by Richard and Melanie Lundquist and has just been donated to McPherson, as our first Ferrari and Preservation Project. This car will be eligible to events worldwide and spread awareness of the program into every corner of the Car Collecting Globe.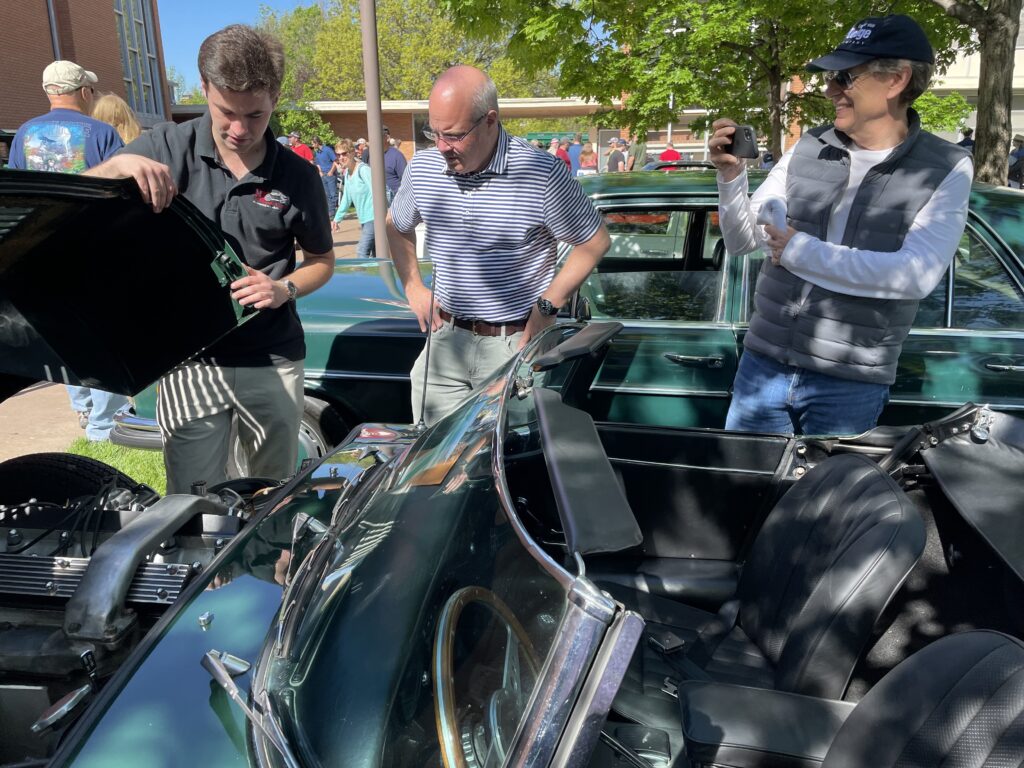 It was a massively satisfying feeling to present the E back to its owner and show him what mechanical restoration has taken place since I first laid eyes on it in September.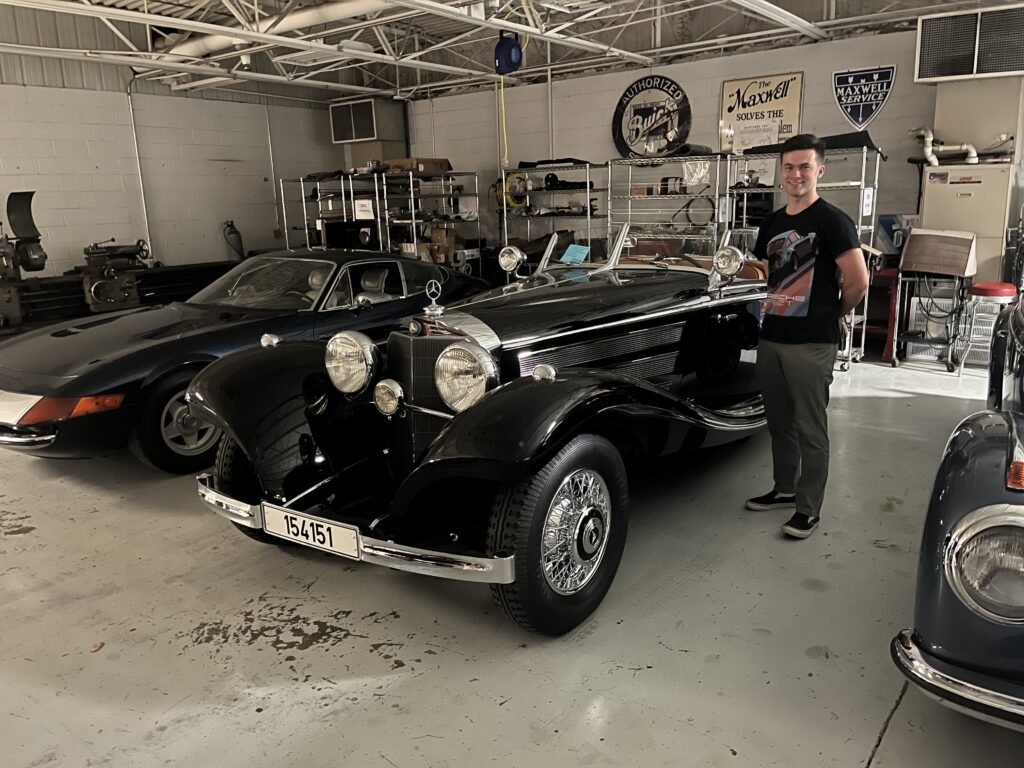 The Lundquists also showed this 1937 Mercedes 540K cn. 154151, which wears a 27 year old restoration by Paul Russell and Company, and if you told me it was just completed for this past summers Pebble Beach Concours, I would believe you. That's partially due to the fact that it participated successfully at the Concours this past summer, and also the fact that the restoration was done to such a high standard that it has aged gracefully. It was purchased new from the 1937 Berlin Motor show stand by Jack Warner, of Warner Brothers.
I really enjoyed this years car show and look forward to 2023. I have linked a Youtube video below showing some of the action from day of, and preparations. Email me anytime at cameronsluther@gmail.com